Fumbling awkwardly with an orange, my hands fail me.
It's been a long day. I'm stressed, I'm a little overwhelmed and I'm doing my best to at least properly nourish myself despite my mood. Although absent of daylight and free from harsh overhead florescent bulbs, my room is far from dark. Quite the contrary; a foot of snow three stories below my window reflects every straining glimmer surrounding the parking lot. Added to the hallway lights shyly creeping around my open door, I'd consider this place pleasantly ambient.
It takes me a minute, but as I savagely scrape and pleadingly peel at the skin of the orange, I find myself calming down. I'd somehow convinced myself that a slow, careful and gentle touch was unimportant, favoring a rough technique that clearly wasn't working. To see myself so visibly frustrated was sobering, and I stopped before I let immaturity get the best of me.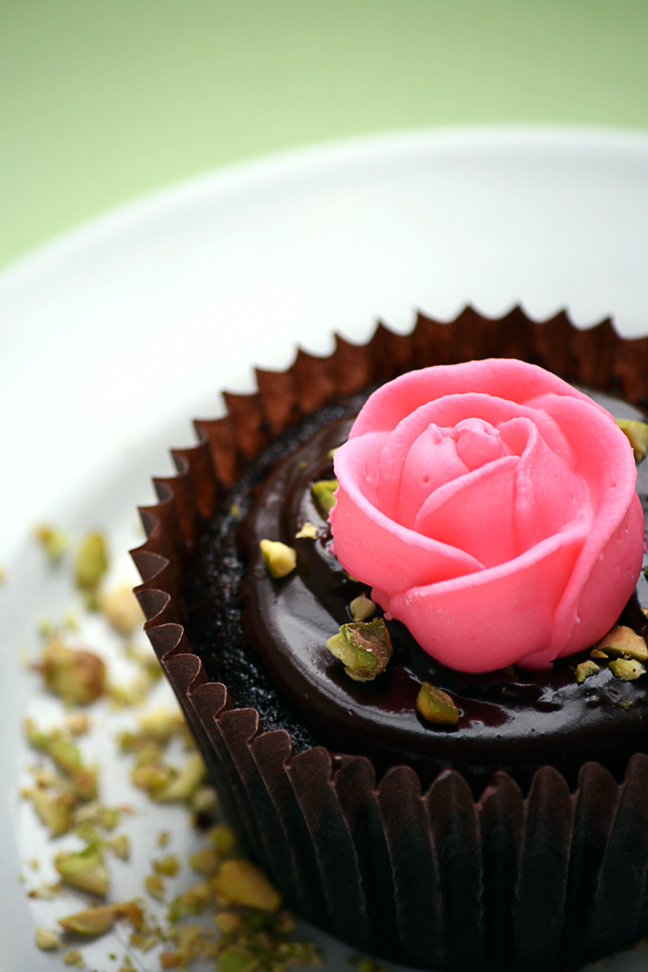 Depositing the last of the bright orange peel into the trash, I sat softly on my bed. Comfortable and warm, relieved to finally be out of the wind, I decided quickly that I had no reason to be such a bum. Smiling over the events of the day and admiring the conflicting shadows playing on the floor, I saw how obviously the good things overshadowed the small annoyances that I thought made my day so bad. I was totally over being dramatic.
Sometimes all you need is time. And an orange. And a cupcake.
Or, you know, just the cupcake.
I hate to get worked up, and I really hate complaining. I'm hesitant even to post this, but I'm going ahead with it because it's helped me organize my thoughts. I have so many reasons to be happy, and I refuse to dwell on insignificant annoyances – most of which I honestly can't remember. Something which will, of course, help me calm down, but that will mostly serve as another reason not to let stupid things get to me in the first place.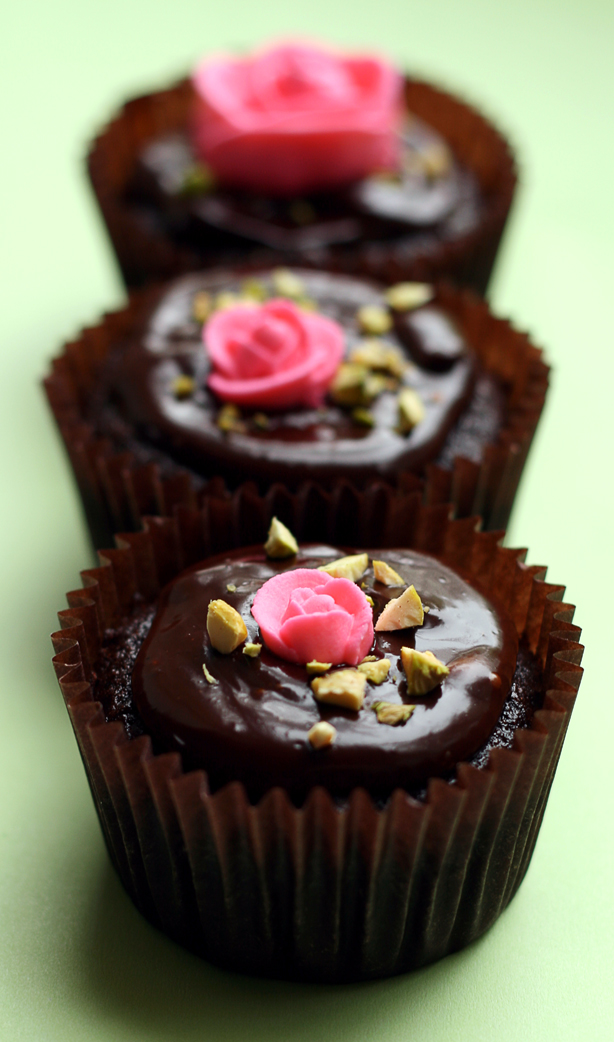 Thank you so much for reading my blog. I really can't tell you how much it means to me or how happy it makes me to be able to inspire someone. You're awesome!
Take it easy, guys!
Printable Recipe
One Bowl Chocolate Cupcakes via Martha Stewart
I bought the liners at Bake it Pretty. They've got everything you could ever want for cupcakes – it's great!
3/4 c (65 g) unsweetened cocoa powder
1 1/2 c (188 g) flour
1 1/2 c (298 g) sugar
1 1/2 tsp baking soda
3/4 tsp baking powder
3/4 tsp salt
2 eggs
3/4 c (177 ml) warm water
3/4 c (177 ml) buttermilk
3 Tbls safflower oil (I used canola)
1 tsp vanilla
Preheat oven to 350F (175C). Line 2 cupcake tins with liners and set aside.
Sift together cocoa powder, flour, sugar, baking soda, baking powder, and salt into a large bowl. Add eggs, warm water, buttermilk, oil, and vanilla, and mix until smooth, about 3 minutes. Scrape down the sides and bottom of bowl to ensure batter is well mixed.
Divide batter evenly among muffin cups, filling each 2/3 full. Bake until tops spring back when touched, about 20 minutes, rotating pan once if needed. Transfer to a wire rack; let cool completely.
Makes about 2 dozen.
Simple Chocolate Ganache via Martha Stewart
I know I switch between metric and imperial a lot. I'm sorry.
6 oz (170 g) Good quality chocolate, shaved or chopped into small pieces
2/3 c (156 ml) cream
1 tsp corn syrup
Place the chocolate in a medium bowl and set aside.
Heat the cream and corn syrup on the stove until simmering, then pour over the chocolate. Let stand 5 minutes and stir gently to combine.
Assembly
Spoon warm ganache over cooled cupcakes and top with a sprinkling of chopped pistachios and royal icing roses, if desired.