Rigid after a long walk and an even longer phone call, my barren and numb fingers find comfortable recluse within the deep pockets of my coat. Unable to twist the enclosed loose change between my fingertips as I so often do, I awkwardly crumple my frozen digits into a fist for warmth whilst conversing with S. After walking a few paces, not far from where I had been waiting, she gently opens a large lobby door. Unpretentious and a little worn, the room had little more to offer than two doors; one labeled "office" and the other left unannotated with a small window, through which you could see mailboxes and a staircase.
It was comfortable. Exactly what you'd expect of a college town apartment building.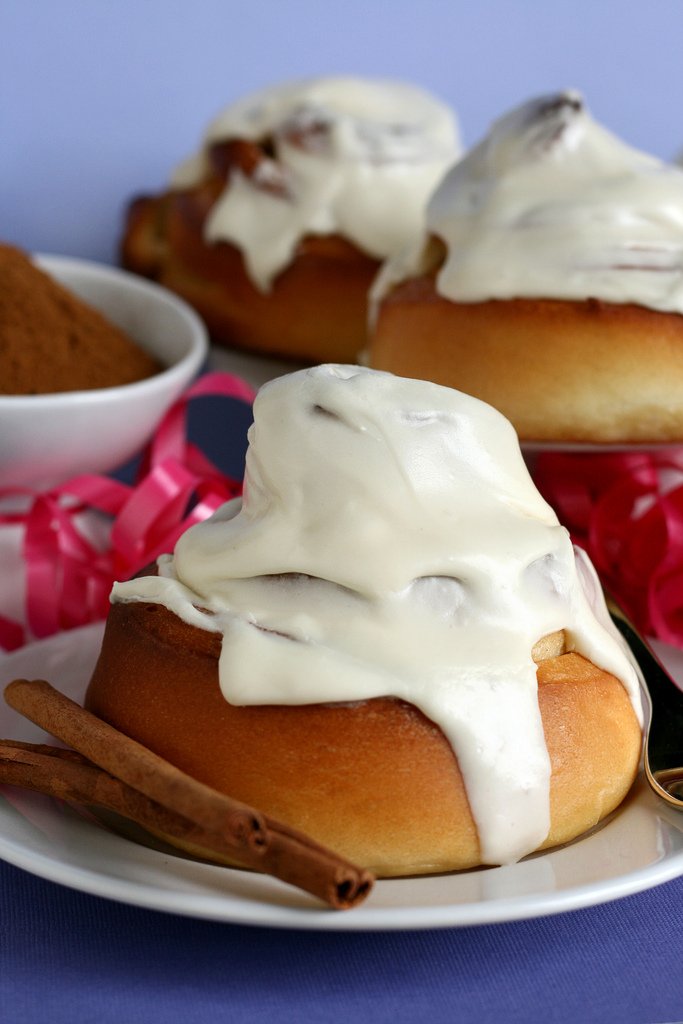 S knocked twice on the office door, and was quickly welcomed in. Thirty minutes later we were signing papers; dates of birth, current addresses, social security numbers, parent's names, blah, blah, blah. The actual events of the meeting were, as one might expect, not very interesting, but what is exciting is that it resulted in me signing the lease for my first apartment! S and I are both really excited to move in this August. Despite the fact that we'll have to spend money on food, living in the apartment instead of the dorms will save the two of us a couple thousand dollars each over the next two semesters. Of course, I can't make many judgments about the place for now since I'm not living there, but I have to say that the location is fantastic; just a block north of the middle of campus.
I also noticed that the windows face west, which is perfect for taking shots after class when the sun is finishing its arc over the sky. Awesome.
Not to mention the fact that I'll have a kitchen. All the time. Well, not when I'm in class. Hopefully that doesn't serve as too much of a distraction… Oh! I mean the kitchen – not class.
I think.
Anyway, my thoughts are interrupted by humming static; a combination of an unsatisfiable craving for shiny new kitchen gear, a sudden interest in interior design and the prospect of breaking in said kitchen. Suddenly things like stylish garbage cans, mirror-like baking sheets, sleek flour canisters, pretty silverware and awesome barstools are incredibly captivating! I can't wait to deck out the new place with S, so long as she doesn't mind me covering every flat surface with an array of sweets, especially these cinnamon rolls. I mean, come on, what better way is there to break in a new place than fluffy and sweet cinnamon rolls?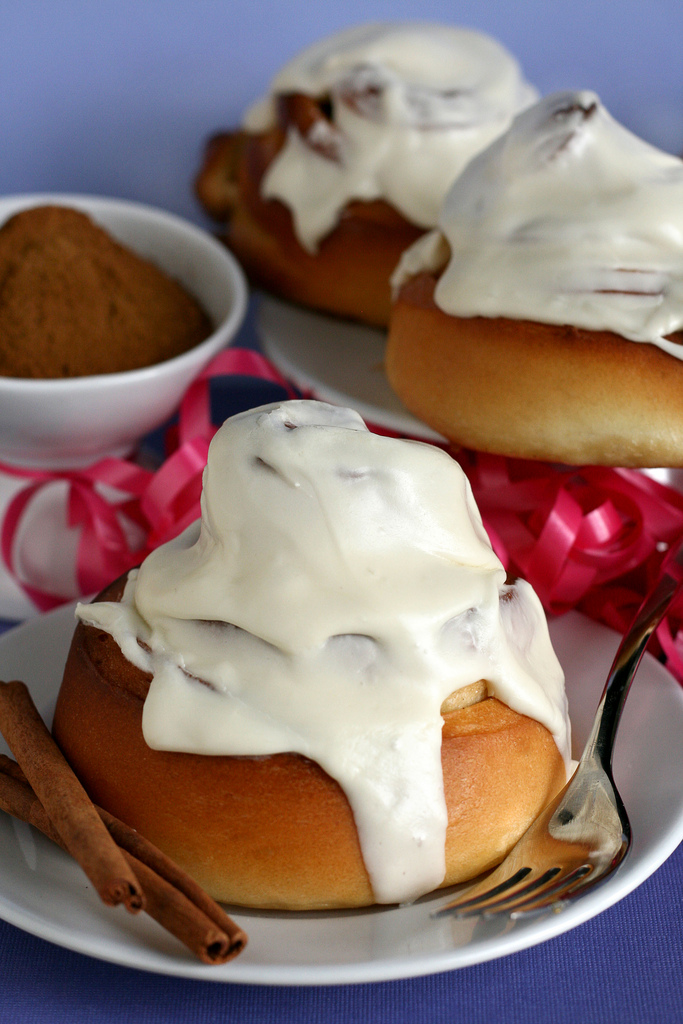 I'll give you a clue: there isn't one.
Clone of a Cinnabon via All Recipes
I've tried a lot of cinnamon roll recipes in my day, and this is, by far, the best one I've come across!
Printable Recipe
Sweet Dough
1 c (237 ml) milk at 110F-115F (43-46C)
2 1/2 tsp yeast
1/2 c (99 g) sugar
4 1/2 c (563 g) bread flour
1 tsp salt
1/3 c (78 g) butter, melted and cooled to room temp
2 eggs, room temp
Cinnamon Sugar Filling
1 c (142 g) brown sugar, packed
2 1/2 Tbls cinnamon
1/3 c (78 g) butter, room temp
Pour the milk over the sugar and yeast in a large bowl. Let set ten minutes. If bubbles form, you can continue. If not, toss and try again!
Meanwhile, in another bowl, combine the bread flour and salt.
After yeast has been activated, add eggs and melted butter. Begin adding the flour in 1/2 to 1 c increments until it is firm enough to roll by hand. Pour onto a lightly floured counter and knead, working in remaining flour, until gluten is fully developed. About 15 minutes.
Place dough into a well oiled bowl, oil the top and cover with plastic wrap. Place in fridge overnight or at least 8 hours.
In the morning, after dough has at least doubled, roll out to about 1/4″ thickness on a lightly floured surface. If the dough is too elastic, cover and let rest ten minutes before you resume rolling. The ideal dimensions are 16×21. Combine the sugar and cinnamon in a small bowl, then spread butter over the rolled dough, leaving an 1″ clear on the side farthest from you. Sprinkle over and press in the filling, then roll, sealing the clean 1″ by wetting it slightly with water. Cut into 12 pieces with floss (using the cinnamon flavored stuff is totally optional! :D) and set each individual piece onto a lightly floured or greased sheet pan or baking dish. Be sure there is at least an inch between each roll or the rise will be affected. Let set, covered, in a warm place until doubled in size, about 30 minutes.
Preheat oven to 400F (204C) and watch this while you bake. It's childish and probably inappropriate for some, but it's so inexplicably funny!
Bake risen rolls until golden brown, about 15 minutes. While rolls are baking, prepare…
Cream Cheese Frosting
3 oz (85 g) cream cheese, room temp
1/4 c (50 g) butter, room temp
1 1/2 c (234 g) confectioners' sugar (may need more or less depending on desired consistency)
1/2 tsp vanilla
1/8 tsp salt
2 Tbls maple syrup (optional – my addition)
Beat together cream cheese and butter until well combined. Sift in confectioners' sugar, bit by bit and add salt. Beat about 5 minutes until light and fluffy, then briefly beat in vanilla and maple syrup, if using. Spread frosting on warm rolls before serving.