Ten years ago, when my family moved into this house, I had to share a room with my brother, D. This was undesirable, of course, because the infuriating brat called me a butt head, made fun of me and rather enjoyed passing gas. He was extremely skillful in the art of making me cry, scream and tattle; and could do so in a way that ensured that I was the one who would get into trouble. In a jealous rage, I hated him for this. You see, in secret, I was in awe of the genius that the troublesome nine-year-old displayed. How could he possibly be capable of behaving in such a way and why in the world couldn't I do the same right back?
He's stopped, of course, but a decade has passed and I still don't understand.
But I can't say that sharing a room with him was all bad. He warned me about the witches, goblins and monsters that roamed our house in the night, after all. You know, like a good brother would. He would tell me how they crept from corner to corner, waited in the closets and shimmied under the bed. He made it clear to me that I was never to look at them – only he could – or they would devour me whole, letting nothing of my existence escape; not even a shrill cry for help. All I knew of their appearances was that, according the him, all of horrendous creatures had an odd resemblance to myself. But that was mentioned in passing and was of little importance; I was just to know that the monsters were there, they wanted to eat me, they looked like me and I was to ignore them.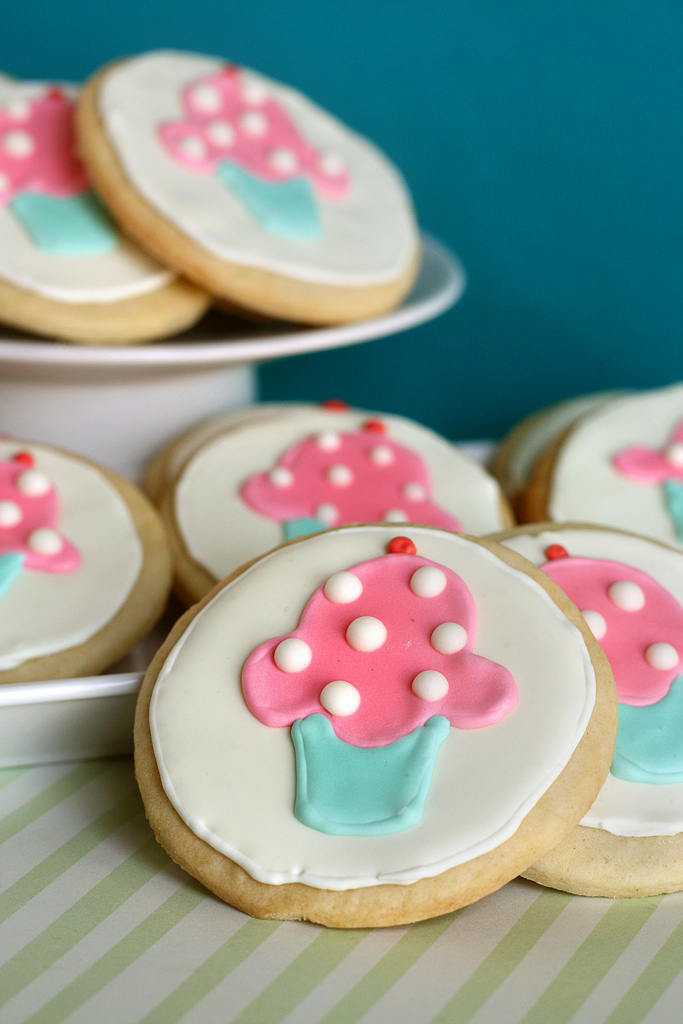 I was fortunate that he taught me this concept so quickly, for I was soon relocated to a renovated office on the first floor. My new bedroom, just off the kitchen, had no creepy closets in which the monsters could hide, and I felt safe knowing they were only under my bed. I just had to be sure to jump a bit farther when I was going to or getting up from my bed and I would surely be safe. Easy.
Luckily, after years of jumping and the development of some seriously strong calves, the monsters left my brother and I in peace. I think they grew weary of living in a smelly boy like D's room, but my parents claim it had something to do with us making it up. But they're clearly wrong. I mean, D and I obviously have more experience with monsters than they do, and I have undeniable proof that they exist. Really.
They've returned, you see. Well, at least one of them. I know this because they leave evidence. Not slime or hair or severed limbs, but dishes. Lots and lots of dishes. Piles of dishes. And flour all over the counter, in addition to sugar granules and traces of rogue batter. They make a mess of the stove top and deplete my supply of butter and eggs, overfilling the garbage can at least once daily with refuse associated with the two along with empty bags of flour and sugar. They dirty my favorite spatulas and leave tracks of floured footprints all over the kitchen. They allow royal icing to harden on the side of the toaster and even hide some of my favorite ingredients!
And worst of all, they make their way into my room and retrieve cake domes and serving platters, onto which they lay random and completely unintelligible assortments of cookies and cakes and pies and tarts and —
Wait a minute… This monster sounds a lot like me… Perhaps my parents were right; maybe it was all in my head…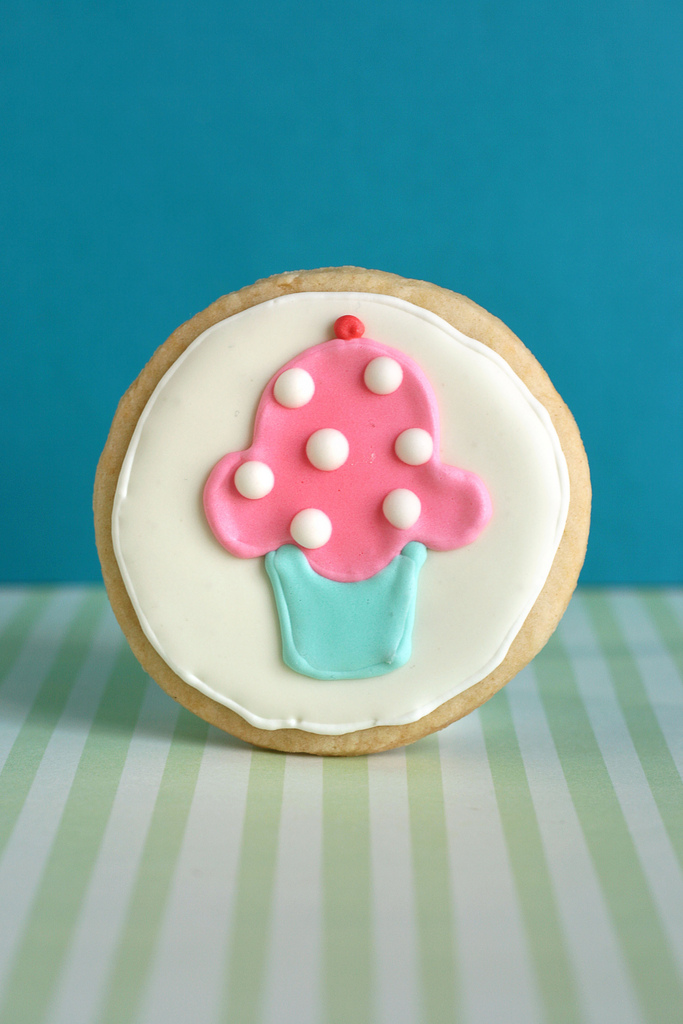 Nah.
Sugar Cookies secret recipe via my friend, A; given recipe via Southern Food
Ok, to be completely honest with you, I am not at liberty to post the exact recipe I used for these. You see, it was given to me by a good friend in secret, and I do believe a good portion of his family would be quite upset to know that it had been leaked. Out of respect to him and his family, I cannot share the exact recipe, but I'll give you something quite similar. They'll be almost as good, but they'll also be missing one or two secret ingredients…. Maybe you can figure out what they are?
3 1/4 c (406 g) flour
1 tsp baking soda
1/2 tsp salt
1/2 c (118 g) butter, softened
1 c (199 g) sugar
1 egg, room temp
1 1/2 tsp vanilla
1/2 c (118 ml) sour cream, room temp
Sift together the flour, baking soda and salt into a small bowl. Set aside.
In a mixing bowl, cream butter and sugar until light and fluffy, about two minutes. Ass the egg and mix two to three minutes more until very well blended and lightened in color. Add vanilla and sour cream, mix well, then sift half of the dry ingredients into the dough. Beat just until combined, then sift in remaining dry ingredients. Mix lightly to fully incorporate, then divide dough in half, wrapping each in plastic wrap. Chill for at least an hour.
Preheat oven to 400F (204C) and lightly flour a table. Roll dough to about 1/4-inch thick. Cut with lightly floured cookie cutters and place shapes on a baking sheet. Chill at least ten minutes before baking. After the cookies have chilled, bake on lined sheets 8-10 minutes. Allow to cool for about two minutes on the cookie sheet, then move to a cooling rack. Frost with desired frosting when cooled.
Royal Icing
I also have a super secret recipe for sugar cookie frosting, but I went with royal icing today because it gives the sleek look I wanted. If the thought of raw eggs makes you squeamish, check out this page. I suppose you don't have to decorate them with cupcakes, but even an eight-year-old knows they're more delicious that way…
3 egg whites, room temp
pinch salt
flavoring (I used vanilla. I also like a little lemon juice or extract)
1 lb (454 g) powdered sugar, more or less
food color (I used gel)
water
Beat the egg whites until foamy, then add salt and flavoring. Begin sifting in the powdered sugar, bit by bit, beating well after each addition until the desired consistency is reached. Divide into bowls and add food color, if desired. Add water to thin or more powdered sugar to thicken. This stuff is pretty forgiving. Be sure to keep bowls/tools covered with a damp cloth to ensure that it doesn't dry up before you use it!