Wandering through the city these past two days has been so fun! Mom and I didn't have any concrete plans (I'm weird about traveling. I just kind of go… Got that from Dad!), so we got a map and started circling things as we went. And I say "went," I mean WENT! Mom and I went allllllll over Manhattan. Not in a very organized manner, either. But it was so fun!
Some highlights:
Times Square – need I say more?
New York Cake and Bakery Distributors – Umm… Can I get an apartment here? Pretty please? Like, in the store?
The Metro – don't laugh! I think it's fun being able to navigate the city this way, even if I do love walking. It's just so convenient!
Billy's Bakery – they got me started on baking, after all! I had a banana cupcake and my mom had a lemon bar. Yum!
Dylan's Candy Bar – this place was cute! P's older sister, M, told me I might like it. She was right!
China town – Very cool!
Little Italy – It was SO pretty here at night!
Momofuku Milk Bar – This place is just as amazing as everyone says it is! Mom and I shared a slice of crack pie, a cup of cream cheese icing soft serve and a corn flake cookie. YUM! I might make her go back tomorrow – I want to try the carrot cake soft serve. How do they do it?!
Chelsea Market – can I live here, too? This place is AMAZING!
I love this city so much, but for some reason, it was nearly impossible to get my bearings! I can't figure out the difference between north, south, east and west for the life of me – which is unusual! I'm ok with the metro (I wish we had that back home!), but the streets here? Man, oh, man… Don't count on me for directions! I made my poor mom cross and recross streets so many times… I hope she'll forgive me! But lucky for us, there were a TON of people willing to help, and they did so without even being asked! Seriously – of all the big cities that I've been to, the people in New York are, by far, the most friendly and helpful!
But I'm sure what you're probably more interested in hearing about was our experience at the studio. IT WAS AMAZING! Being on The Martha Stewart show today was an absolutely incredible experience!
And P.S. – if anyone at the studio is reading this, I apologize if I'm remembering situations differently than they occurred. You were completely right; today was a total blur!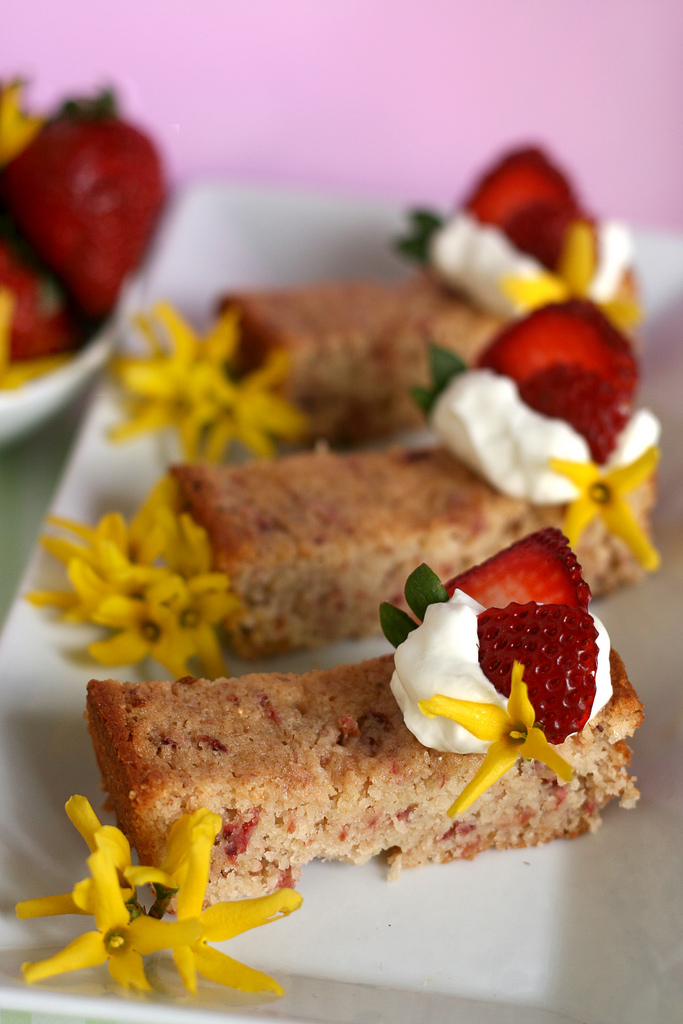 Mom and I woke up bright and early to get to the studio 7:30, and right away I could tell that it was going to be a great day! The people working in the lobby made me feel so welcome while we waited for J to take us upstairs – they made a wonderful first impression for the rest of the crew, and that first impression was spot-on! J, one of the women I have been corresponding with, was SO sweet – after walking us to the dressing room, she asked my mom and I if we wanted her to bring us anything or if I needed my outfit steamed.
She left briefly, and returned with a mug of coffee and some waters, along with an outline for the segment and a release for me to sign. While we were going through it, I was introduced to G, C (she was the first to contact me. This was the secret exciting news WAY back then), and JO, all of whom are some of the nicest people I have ever met! I'm not surprised, but I just couldn't believe how kind, helpful and patient everyone was. I really can't say that enough. J even brought Mom and I yogurt with blueberries and granola, and even though I know that's probably standard, it was very sweet of her!
After reading through the segment outline, G walked me onto the set, I was miked, and we started a quick run-through of the process. She explained everything very clearly, answered all my questions and made me feel very comfortable – she's so nice! I was particularly pleased to see that every one of the ingredient bowls were labeled with the included quantities. That was very, very, very comforting!
After running through it once, she reminded me to speak loudly, keep an eye on the cue cards and to just try to keep things natural. Oh! And I have to give a shout out to the camera and stage crew (if they're even reading), because they were amazing! I used to be part of set crew in high school, and I know it's not nearly the same caliber, but I was completely in awe of what they were doing just because I could kinda/sorta relate to it. I could not believe how calm they were… I know I bite my tongue on the blog, but if you get me backstage during a big scene change, man – you better prepare for some colorful language! I wasn't able to speak personally with much of the crew, but someone told me they liked my photos while we rehearsed, which I took as a huge compliment – he did have a huge camera on his shoulder, after all! Oh, and I think Jo, had been assigned the job of "babysitter" during the commercial breaks, but I didn't mind. He was fun to talk to – I hope he didn't mind my adrenaline-fueled giggling and babbling too much!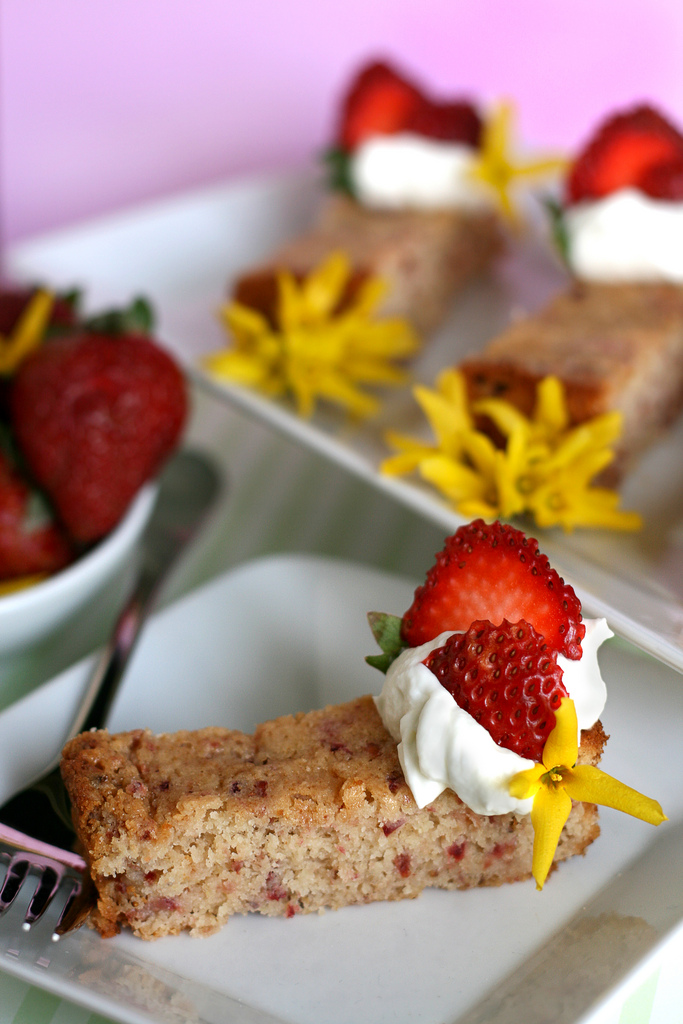 Anyway, G quickly lead me upstairs where I was introduced to D, who I learned would be doing my makeup. While she was working, I met Ch, who repeated G's tips and asked again if I was feeling comfortable. The two of them were incredibly sweet, and SO funny!
After makeup, I switched chairs and was introduced to N, who styled my hair. Although it was different from how I typically style it, I really liked what she did! We didn't talk a lot, but she was very polite and did an amazing job!
Hair and makeup done, I went back to my dressing room to wait for the show to begin with my mom. We waited for a little but, but she was eventually summoned to her seat in the audience, and I was alone! But not for long; C, J and G came in to watch, but we didn't pay much attention to the show at all, which was awesome, especially since we started talking about my favorite subject – food! They asked what Mom and I were going to do while we were in town, and when I told them that I didn't have any plans, they immediately offered to help make some. C and J left for a little while, and I couldn't believe it when they returned – the two of them had written a whole list of restaurants and bakeries for mom and I to visit, including addresses and cross streets! And C had something else – a copy of The Craft of Baking (by Karen DeMasco of Locando Verde, which I plan to visit tomorrow!) from her office for me to keep! Isn't that awesome? If you're reading, thank you so much for all of your kindness – you guys are awesome!
So – filming! About halfway through the show, Jo quickly led me through the hallways and onto the set, which was completely surreal – so many people wished me luck on the way there! After stepping onstage, I was quickly introduced to a smiling Ms. Stewart, offered a few last bits of advice, and then BAM! We were rolling! It was so much fun, but it went by incredibly fast, just like I had been told it would. I was really happy with how everything turned out, and after it was done, Mom and I both simply could not believe that it had happened. Working with Martha was SO COOL! I know I just said this, but I still can't believe that it was real!
I wish I had say more about the process, but everything happened so quickly that I don't know what else to mention. This whole experience was amazing, and I am so happy that I was asked to be on the show! Thank you so much to Ms. Stewart, C, Ch, D, G, J, Jo, N and the entire crew for everything you did for me, all of your kindness, all of your patience and every single one of your smiles! What you guys do is amazing, and I will never look at an episode of The Martha Stewart Show the same way EVER AGAIN!
THANK YOU, THANK YOU, THANK YOU! And THANK YOU, dear readers, for watching! And be sure to click here to check out the segment if you missed it!
But seriously guys, we have just half of tomorrow left in the city. Mom and I are going to go to the Empire State Building, The Shake Shack and Locando Verde (the last two were suggestions from the girls at the studio!) – what else should we do?!?!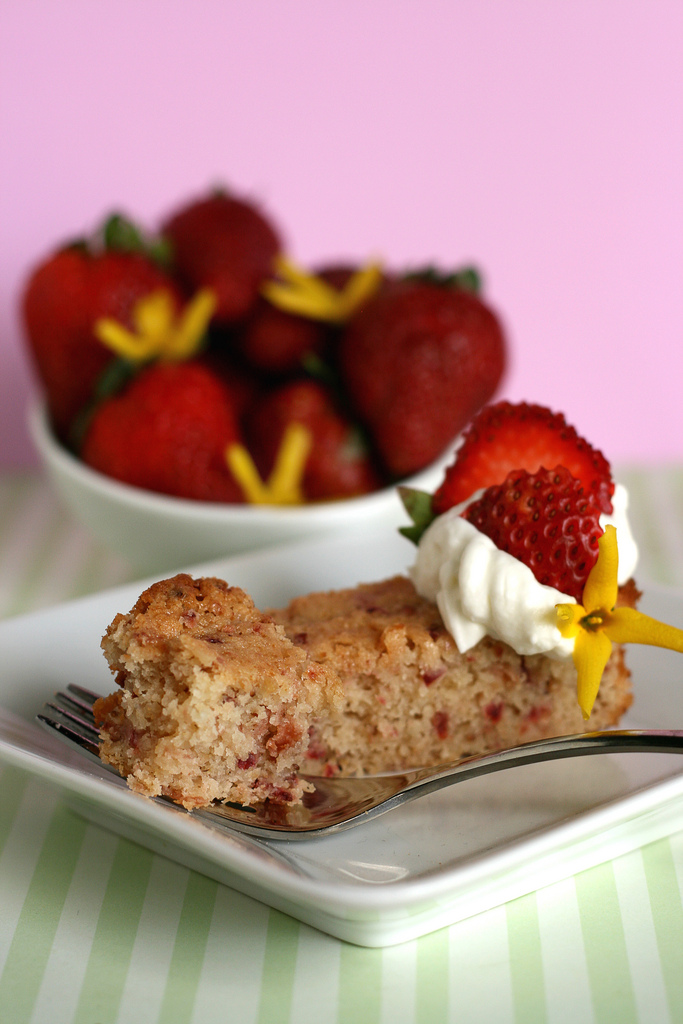 As a side note, I would like to say that although I came up with the idea for this cake on my own, I realized after I posted that I am not the first person to make it. I know I can't prove it, and I know some of you won't believe me, but it is not my intent to take credit from anyone. They knew this during the show, but the point simply didn't come up during filming. Trust me – there was a lot of stuff that was planned on being included that just didn't come up.
This
is the earliest I can find, it's beautiful, it's on a great blog, and you should really check it out!
Strawberry Buttercream Bread
This is the result of a TOTAL mistake on my part, but it turned out really well! I was going to use some buttercream to fill some macarons, but when I added partially dried and pureed strawberries, the buttercream broke! But, rather than throw it away, I decided to try salvaging it. Please keep in mind that this is a guide; I just kind of added things in until I felt the batter was the correct consistency. Feel free to increase/decrease the amounts of any of the following ingredients so you can create a nice, thick batter.
1 1/2 c (355 ml) buttercream (Italian, Swiss or American style)
About 3/8 c (89 ml) pureed fruit of your choice (Mine was partially dehydrated, but I am not sure that's terribly important)
About 1/2 c (118 ml) flour, add more if the batter is too loose
1/2 tsp baking powder
1/8 tsp salt
Preheat the oven to 350F (175C), and oil a loaf pan.
In a mixing bowl, combine the frosting and fruit puree, whipping until the frosting separates and looks curdled.
In another bowl, whisk together the remaining ingredients. Add to the wet, whisk to combine, and pour into the loaf pan. Bake 20-25 minutes, until a toothpick inserted in the center comes out nearly clean or the cake springs back when light pressed. Cool ten minutes in the pan on a rack, then remove from pan and cool to room temperature. Slice and serve plain or with sweetened whipped cream.