As the school year winds down, and as the free time piles up, I feel a little… Bored.
Now looming just hours away, the dynamic of my dorm has changed in the face of finals. Because cramming calls for a locked door and a closed mouth, the only sounds I hear lately are the calm rustling of leaves and the comforting whisper of wind outside my open windows. Despite the fact that my door is completely extended over its painted hinges, the only thing passing through is a breeze whose hushed stories slip by too quickly for me to take in. Apparently inappropriate at this time of year, the friendly chatter and games of Hall Frisbee or Hall Ping Pong have disappeared. It seems as if my more diligent peers would rather study until four AM than do something for laughs.
Some people have some seriously messed up priorities, don't you think?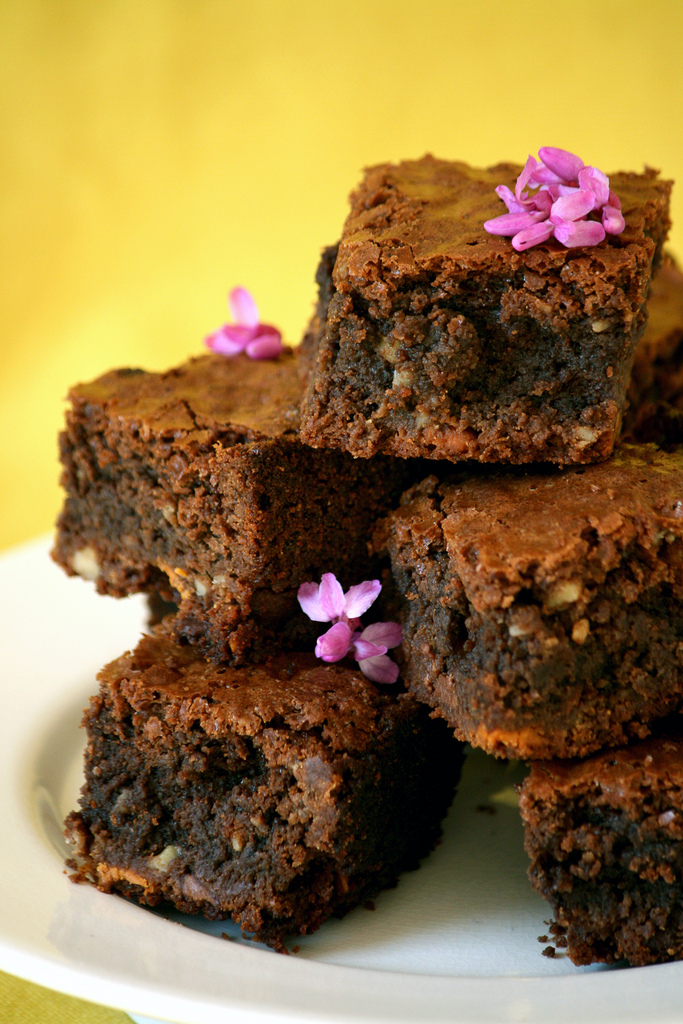 All kidding aside, I truly wish I could be more studious. I'm envious of their ability to sit, alone, for hours upon end and be able to focus. To be able to take in such a vast amount of information so suddenly – or to even try – is simply something with which I've never had much success. But what am I to expect with my attitude being what it is? After ten minutes of "studying" I'm bored and after fifteen I've lost all motivation. I begin to tell myself that I don't care anymore – that there's no reason to care – that I, my favorite, should know this by now and that it's pointless to try any longer. I open books and stare into paragraphs and diagrams with good intentions, but soon find myself cleaning my desk. Sweeping the floor. Going to the bathroom. Painting my nails. I can't decide if it's just disinterest or true procrastination, but as long as I'm not freaking out about exams, I'll accept it.
Perhaps I'm also putting myself in an environment that isn't conducive to studying…? As I reach for the spines of textbooks (and other required readings), I find it incredibly difficult not to draw out the more attractive backbones surrounding them. Intermingled with an array of fascinating titles like Mastering Astronomy, Enfoques, The Golem at Large and Intro to Macroeconomics, are copies of Sky High, The Omnivore's Dilemma, My Life in France, The Craft of Baking and The Man Who Ate Everything. I don't think I really have to tell you which I would prefer to read (Sorry profs!). It really isn't any wonder that I'm having difficulty studying.
No matter what I do, temptation prevails and I wind up so enthralled with one of my books that I find myself with my nose so far into it that I can barely breathe. The imagined scent of cocoa and vanilla… Caramelizing sugar and browning butter… It drives me mad! One book in particular, given to me by C at the Martha Stewart Show Studio, has been causing me all sorts of trouble. It's not often that I find a cookbook that I really enjoy, but The Craft of Baking is really something else. Right up there with Sky High, I think. There are just so many recipes that I want – no – need to try. Seriously – pick up a copy or check it out at the library. It's awesome!
Side note – I'm not being paid to say that. I'm just pimping a good book because it should be pimped!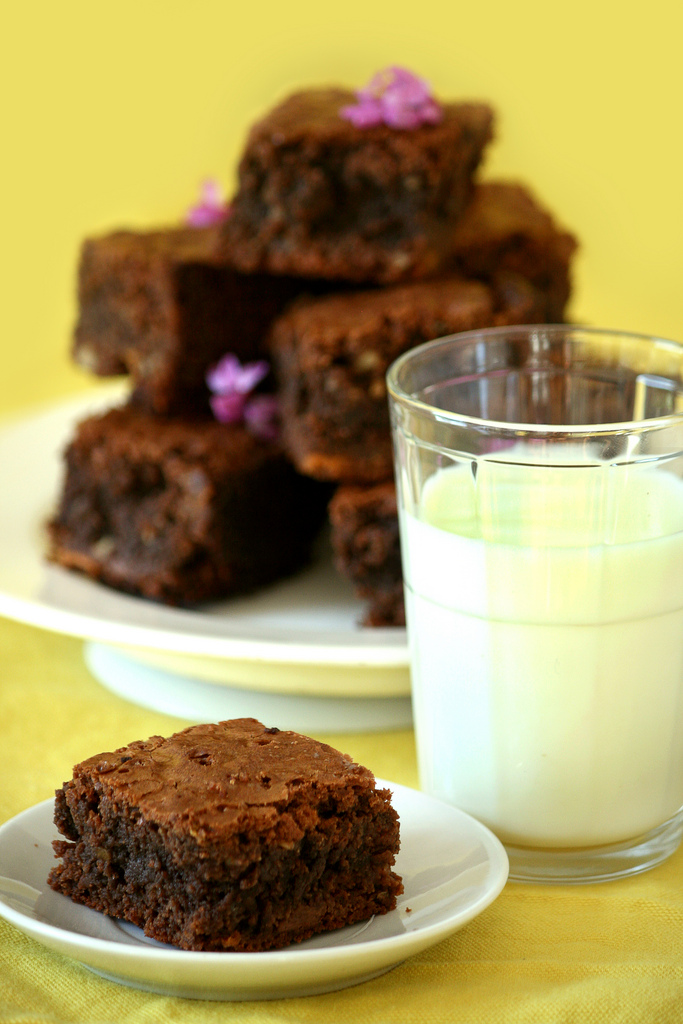 So, being the good student that I am, I packed my backpack with the book, my laptop and a change of clothes, then made my way to my car. I had given up on studying, and there was no way I was going to idly sit in my room, by myself, when I saw this free time as nothing more than baking time.
When I arrived at my Grandparent's house, Grandma mentioned that she had really been craving brownies recently. And what did I do? Well, what do you think? I know that a recipe for brownies may not be the most enticing thing, due to the fact that EVERY cookbook EVER has a recipe for them, but these are really, really, really seriously good (I would make an excellent food writer, don't you think? What with my varied and concise vocabulary and all! Haha). Dense, chewy, and intensely chocolaty, these are just the way a brownie should be!
Ultimate Chocolate Brownies via The Craft of Baking
The recipe says that this makes 25 brownies, but I was happy with the 16 that I cut out of the batch! No eggs? Click here for a great egg-free brownie recipe!
Printable Recipe
12 Tbls (170g) unsalted butter, softened
3 oz (85g) unsweetened chocolate, roughly chopped
3 eggs, room temperature
1 1/2 c (300g) sugar
3/4 tsp vanilla
1 c (125g) flour
1 tsp salt
1 heaping c (160g+)semisweet chocolate chips (I used a mix of chocolate, butterscotch and walnuts)
Preheat the oven to 375F (190C) then oil and line a 8″ (20cm) square baking pan.
In a medium saucepan, bring about 2 inches of water to a simmer. Put the butter and chocolate in a heatproof bowl and set it over the pan of water. Melt while stirring frequently. Remove from heat, but keep the bowl over the hot water while you prepare the next part of the recipe (keeping the batter warm gives it a crackly top).
In a large bowl, combine the eggs, sugar and vanilla.
In a medium bowl, sift together the flour and salt.
Pour the warm chocolate over the eggs and whisk to combine thoroughly. Sift in the flour and salt, folding until just combined and adding the chocolate chips just before it has all come together. Pour into the baking pan and bake 35-40 minutes, rotating halfway through.
Cool completely on a rack before cutting into squares.
Notes: I found that I had to bake mine about 15 minutes longer than the recipe recommended and also added a tsp of baking powder, just because my grandma likes cake-y brownies and didn't tell me so until I was halfway through the recipe 😛