A few minutes of sun, a few minutes of darkness.
There's no in between today; grey clouds rush quickly in and out of sight, bringing and taking with them sheets of rain and bursts of wind. With nothing more than a raised hood to shield against the leaky sky, the weather is well-reflected in the state of my clothing and visage. My exposed bangs, wet with the remains of the last sudden downpour, relieve themselves of heavy drops onto the toes of my shoes. The grass about my feet shares its heavy bounty with my pant legs, soaking down into my socks and sloshing uncomfortably under the arcs of my feet. But the clouds are gone now, so I wipe the beads from my eyelashes and soldier on.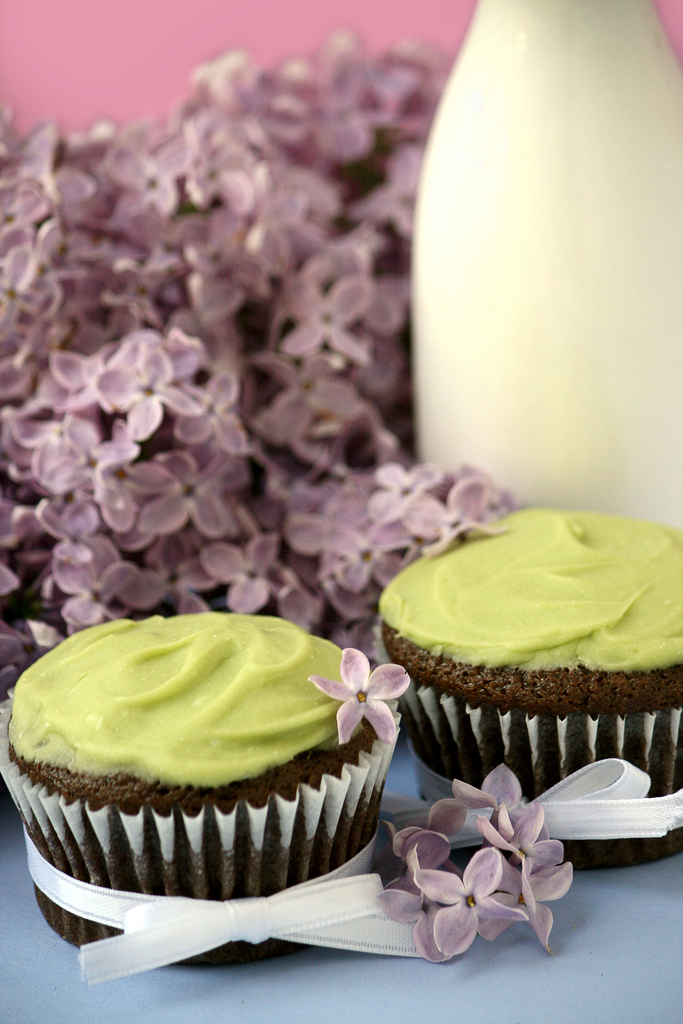 Now changing due to the suddenly-present sun, the field before me sparkles and shines. I hadn't stopped my search when the weather turned, but hey – I'm a girl. Dusted with diamonds and blinding me with each gentle breeze, the thick grass just seems more inviting when the rain stops!
I'm far from a master at the task, but I've been working on my asparagus hunting "skillz" for as long as I can remember. Under the watchful eye of my Dad, it was something I enjoyed doing even when I was little and couldn't stomach the stuff. I mean, it was green – like broccoli! And peas! And spinach! And celery! Actually, I'm not even sure that I tried it; I think I was so put off by the color that I never gave the lovely green stalks a chance. However, now that I have more of an appreciation for quality and fresh produce (in addition to a newly-discovered love for all things green!) asparagus hunting is just all the more rewarding for me. What's cooler than finding and picking your own dinner?
Well, ok, probably lots of things, but it's still really cool.
What's really cool about asparagus is that it's a perennial. It grows in the same place every year. That means that the places that Dad went to find asparagus when he was a kid are the same places that he'll find it now. He and my brother know just where to turn, exactly what signs to look for and most of the landmarks they need to search near to amass the most plentiful harvest. They've got it down to specific trees, rocks, hillsides, paths and even roadsides – and their botanical prowess doesn't stop there! The two of them also know which trees create an ideal environment for morels (apple and elm, among others!), and have a way with every plant that crosses their path. Although Dad's not quite as into gardening as he used to be, it's because of him that I'm fortunate enough to have a supply of fresh blueberries, raspberries, blackberries in the late summer and fall, not to mention vases full of beautiful flowers early in the year. D, my brother, was lucky enough to inherit the green thumb, and knows waaaay more about plants than I could ever hope to. I'm really excited because he's started a garden at my Mom's. What a nice surprise that was to come home to!
I just hope he doesn't mind if I help myself to the harvest…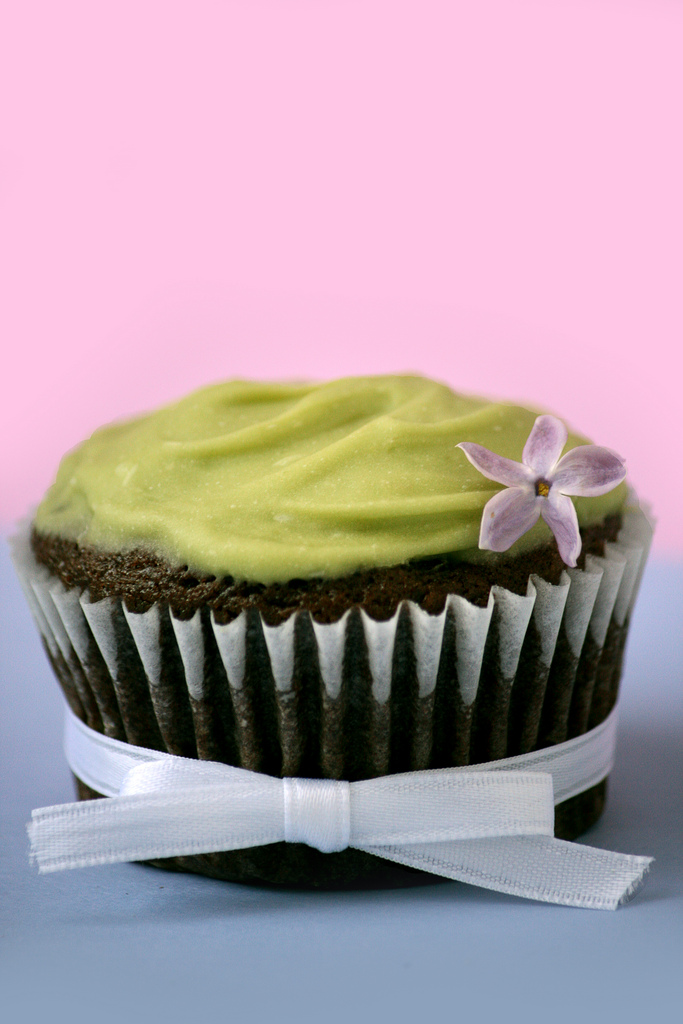 Now, I know what you're thinking. All this talk about asparagus and green cupcakes in your face probably makes you think these were flavored with or at least inspired by the aforementioned vegetable. But… You'd be wrong. The frosting on these incredibly moist chocolate cupcakes is naturally colored, but by something even more delicious than asparagus – it's avocado. Another green food (technically a fruit!) that I used to
HATE
, but now am quite sure that I couldn't live without! Unfortunately, these aren't something that I can hunt for here, in Michigan, but I am an absolute sucker for them. Scooped out of their glossy shells and sprinkled with sea salt, avocados are, quite honestly, one of my absolute most favorite things to eat.
So, imagine my delight when I came home from college after exam week to not only a fridge and pantry stocked with all the baking essentials, but also to four perfectly ripe and gorgeous avocados chilling in the fridge. So let me just say this:
Mom, you are the best – and this has nothing to do with Mother's Day (I made you dinner, so I think I completed my duties for that day ;D). You know me better than anyone else, and I can't thank you enough for that. You are smart, creative, funny, beautiful, inspiring, confident, caring, sincere, graceful and kind – all in no particular order. You have taught me to be a good person, you have encouraged me to follow my dreams and you have stood behind me in everything I do (well, just about everything. Sometimes you really do know what's best!). The fact that I can share anything and everything with you means so much to me, and I am so happy that you are my mom!
So, thank you for putting up with my baking addiction.
Thank you for loving me even when I wreck your kitchen and dirty all of your dishes.
Thank you for stocking the fridge with more avocados than I could eat.
Thank you for not doubting me when I mentioned making this cake.
And thank you for being such a badass!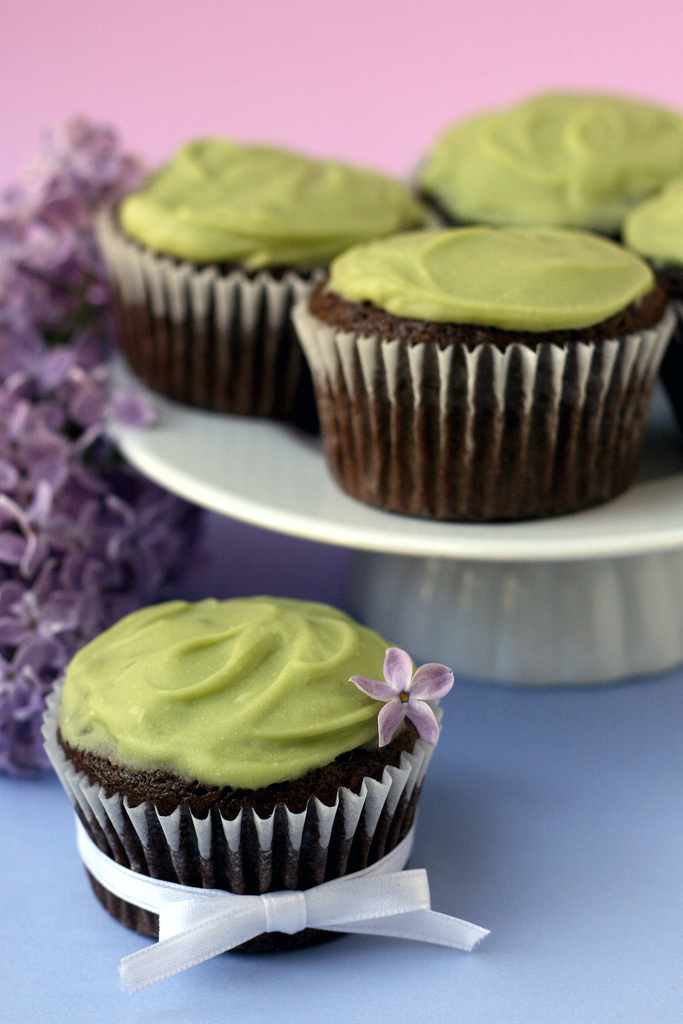 I LOVE YOU!
Avocado Cupcakes via Joy of Joy the Baker
When Ms. Joy first posted this recipe, about a year ago, I knew that I would have to try it. However, when there are avocados in my fridge, they usually end up as my lunch and… Well… I was afraid of wasting them in cake. They certainly aren't cheap! However, thanks to my wonderful, lovely and amazing mom (and maybe our grocer's overstock for Cinco de Mayo which almost certainly lowered prices!), I, for once, had more avocados in my possession than I could possibly eat before they went bad. I am so glad that I remembered seeing this recipe because I really think that I may have found my new favorite chocolate cake. Seriously! Please, give these a try! They're so dense and moist and wonderful… And honestly – they don't taste like avocado. Not even the frosting! No one will ever know… Oh, and BONUS! They're vegan!!
Printable Recipe
3 c (360g) flour
6 Tbls (32g) unsweetened cocoa powder
1/2 tsp salt
2 tsp baking powder
2 tsp baking soda
2 c (400g) granulated sugar
1/4 c (60ml) vegetable oil
1/2 c (120 ml) soft avocado, well mashed, about 1 medium avocado
2 Tbls white vinegar
2 tsp vanilla extract
2 c (470ml) water
Preheat oven to 350F (175C). Oil and line two 8 or 9-inch pans (I used two 6-inch cakes and made 6 cupcakes with the extra batter). Set aside.
In a medium bowl, sift together the flour, cocoa, salt, baking powder and baking soda set aside.
Whisk together the sugar, oil, mashed avocado, vinegar and vanilla, then add the water. Sift in the dry ingredients all at once, then whisk until smooth.
Pour batter into prepared tins and bake for 30 to 40 minutes, until a toothpick inserted comes out clean.
Let cakes cool in pan for 10 minutes, then turn out onto a rack to cool completely.
Avocado Buttercream Frosting via my most favorite TV host (sorry Mr. Bourdain!), Alton Brown
Like I said, you can't taste the avocado in this. It has a light citrus flavor (maybe… Orange?), but it's not lemony – the juice keeps it from browning, so be sure that you don't leave it out! It tastes like any other American-style buttercream, so be aware that it is quite sweet!
8 oz (225g) fresh avocado, about 2 small to medium, very ripe avocados
2 tsp lemon juice
1 lb (455g) powdered sugar, sifted (use more for a thicker frosting)
1/2 tsp vanilla
Peel and pit the avocados. Place the avocado meat into the bowl of a stand mixer fitted with the whisk attachment along with the lemon juice and beat until lightened in color and very well mashed, approximately 2 to 3 minutes. Be sure to scrape down the sides of the bowl from time to time. Sift in the powdered sugar a little at a time and beat until smooth. Add the vanilla and mix to combine. If not using right away, store in the refrigerator.