Using the pad of my thumb against the sewn hem of my shirt, I clear the blurry screen of my phone with a single sweep to reveal a strain of pocket-dialed digits. Although abused and scratched, the brightly lit screen is free of flour and sugar; completely liberated of any trace of my work in the kitchen. Held in my palm, against a pristine black shirt once shielded by an apron, you'd really never have an idea that I'd been baking.
Don't get the wrong idea – I'm a messy cook. Each day – and without fail – flour winds up on the floor, sugar under the mixer and batter on my clothing and hair, but I am undeterred. I don't particularly enjoy cleaning, but the prospect of an empty sink and a sparkling counter is enough motivation for me to find contentment in the simple act of doing so.
And so I erase. Each day. The only remaining sign of my efforts a plate of brownies, a cake or a tall stack of cookies; each infinitely more pleasant to view than a littered kitchen.
Just the way I like it. Just a trace. Just a simple representation of a memory.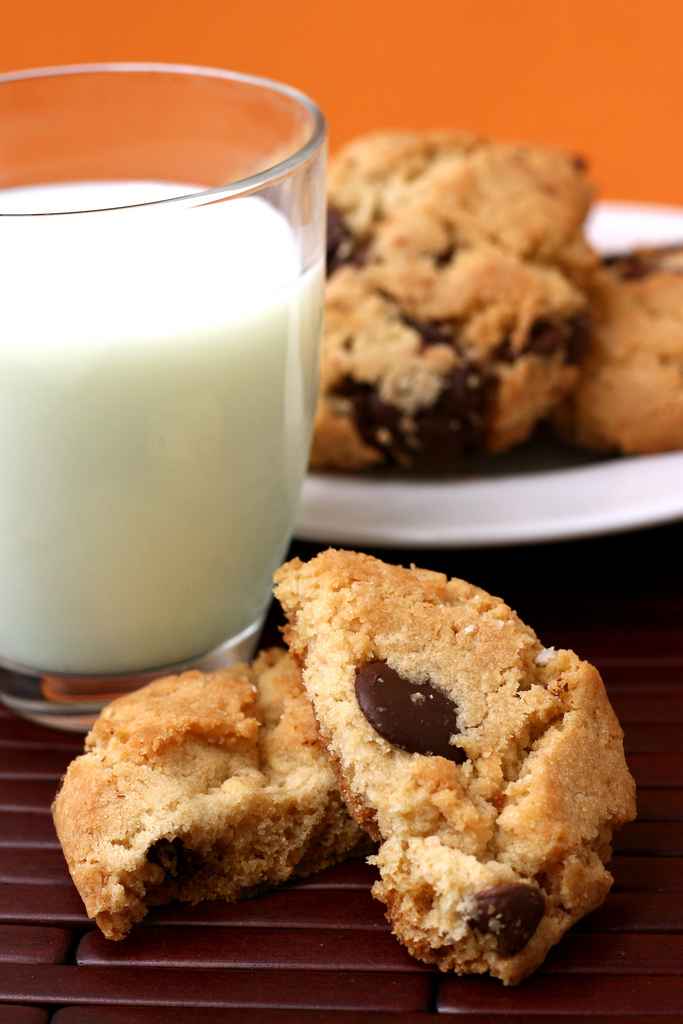 The following day on the highway, an ordinary SUV rolls just under the posted speed ahead of me. I've been staring at its taillights for quite some time, stuck in a long line of travelers intending to pass a slow-moving truck and taking in the mundane details of its body. I've nothing better to do; the blocks, walls and lines that make up rush-hour traffic bore me tremendously, and with little more than a dwindling supply of the morning's coffee to provide me with entertainment, I think it comes as no surprise that I pass the time checking out surrounding cars.
I've noticed that there's not much variety in these early hours. Composed mainly of the Metro Detroit and mid-Michigan workforce, my traveling companions drive very average cars, much nicer than my own. The interesting ones – the total beaters driven primarily by teens including myself – are comfortably parked in their respective spaces at this hour now that school is out. But this SUV in front of me has really drawn my attention.
Two working taillights. A valid plate tag. A set of full tires. No dents. Excepting the body style and color, the only discernible feature is the thick dusting of dirt that covers the entire lower half of the vehicle and the only thing that's pulled me in is the smeared hand print over the trunk latch.
It's stupid, right? An interruption to an otherwise smooth, unwanted coating and something that probably caused frustration to its creator. But for me it goes further than that – it may just be a mark, but there were memories – even mundane ones – associated with it. After leaving the print on the car, an equal mark was shared with the hand, which was then transferred to a shirt or a pant leg. A reminder of a muddy day spent doing something.
Simple. Forgettable. But still important.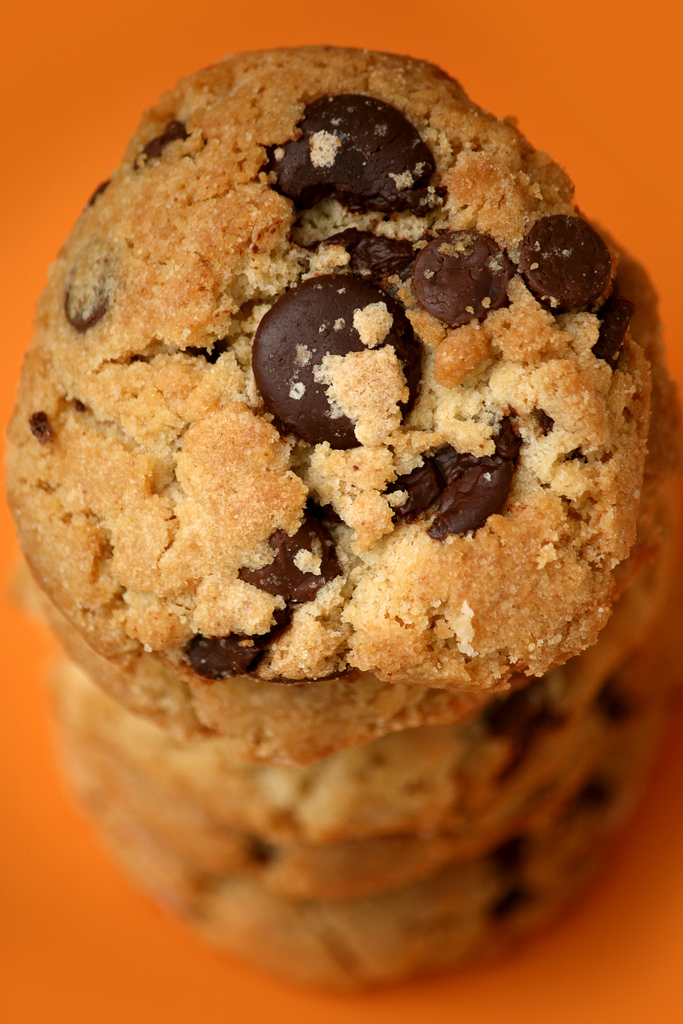 I do things every day, just like closing a muddy door on a trunk, that I try to make sure I remember. I'm trying to improve my ability to live in the moment, and I'm starting with consciously recognizing the little things and tasks that make up a day.
All of the opportunities to make things happen. All of the happenings to look back upon, fondly or otherwise. There may not be any good reason to look back on the closing of a car door, but why not think of it? Our brains have the capacity to retain nearly an endless amount of information, so why not take advantage of it? Even if it is just remembering the gritty feeling of dust and sand between my fingers, or the way the sun glinted on the lock as the door came crashing down before me. The little things are what make the world go round.
I'm just trying to appreciate them.
Brown Butter Chocolate Chip Cookies from Sugar Cooking,The Blue Ridge Baker and the New York Times
Sometimes it's worth it to mess with a classic. Everyone has a chocolate chip cookie preference, and everyone's grandma has the "best" recipe so I can't say where these fall on a scale of one to ten, but I can say they're crunchy, chewy and chocolaty, and a little nutty from the browned butter, which I really like. They aren't better than Grandma's, and they won't be my new favorite recipe, but it allowed me to try something new, which I can always appreciate! If you're looking for a cookie that's a little more involved than your standard and delivers a tasty final product, give this variation of the NYT recipe that's been circling the web a shot!
Printable Recipe
2 c minus 2 tbls(8 1/2 ounces) cake flour
1 2/3 c (8 1/2 ounces) bread flour
1 1/4 tsp baking soda
1 1/2 tsp baking powder
1 1/2 tsp coarse salt
2 1/2 sticks (1 1/4 c) unsalted butter, browned
1 1/4 c (10 ounces) light brown sugar
1 c plus 2 tbls (8 ounces) granulated sugar
2 eggs, room temp
2 tsp vanilla
1 1/4 lbs bittersweet chocolate chopped into chip size pieces
Combine flour, baking soda, baking powder and salt, set aside.
In the bowl of a stand mixer fitted with the paddle attachment, combine sugars. Pour hot brown butter over sugars, and without stirring, place in refrigerator to cool the butter to room temperature. Attach bowl to mixer and on medium speed, beat until light in color and fluffy. If butter isn't becoming pale, it isn't cool enough. Pop it back in the fridge for a few more minutes and try again.
When butter mixture is desired consistency, add egg and beat for 30 seconds. Stir in vanilla. Add dry ingredients, and mix until just incorporated. Stir in chocolate. Form dough into a log and wrap in plastic. Refrigerate for at least 24 hours.
When ready to bake, preheat oven to 350 and line a baking sheet with parchment. Form dough into balls a little over an inch in diameter, or 1.5 ounces. Place balls at least 2″ apart on baking sheet, and sprinkle with coarse sea salt. Bake for about 12 – 15 minutes, or until slightly puffy, dry on top and tinged with golden.
Let stand on baking sheet for about 1 – 3 minutes, then move to a cooling rack to cool completely.