We spent hours together in those rooms. McDonel. Holmes. Sny-Phi.
Named for the dorms they're housed in, each cafeteria is outfitted with its own "special" features; universally equipped with salad bars, hot lines, soup tables and a meager cereal selection (God bless Special K Fruit and Yogurt!); and totally, completely and utterly shrouded in a heavy cloud of despair.
Ok, to be honest, that last part is a little extreme.
The food isn't really that bad. I'm just kind of a food snob, I guess. Yeah, I ate what was served, but I subsisted mostly on cereal and heavy salads. Oh, and whole grain toast spread with peanut butter and topped with sliced banana. Seriously, why did I have to wait until I was 18 to be introduced to such a beautiful, lovely thing?
Anyway.
The way I saw it, the dining halls were really just good places to socialize. The tables there are just so much more convenient for conversation than our cramped dorm rooms turned out to be, and sitting there opened up opportunities for other friends to drop in and out of conversations. You could sit there all day and never have a conversation end; by the time one person had to leave for class, you had already been joined by another and by the time they had to leave… Yeah, I think you understand how I may or may not have missed class on one occasion due to this phenomenon.
In the cafeteria, you didn't have to worry about bothering napping or studying roommates. So, mealtimes tended to last much longer than one would expect. K, P and I would continue talking long after our dishes had been picked over and stacked. Classes, friends, memories, jokes. We discussed it all.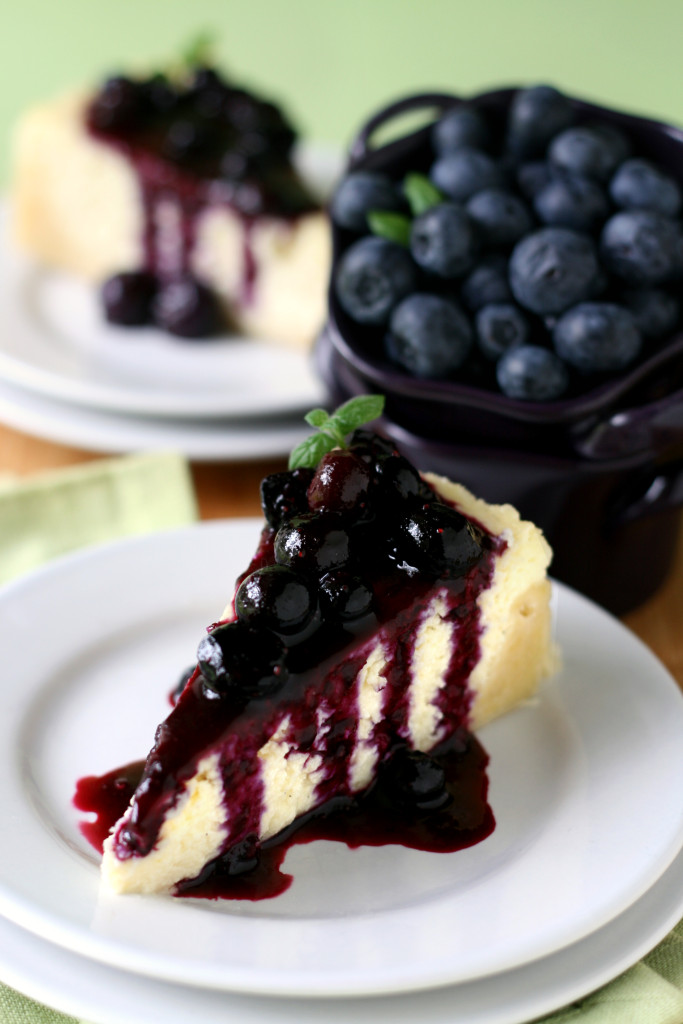 But one of our favorite topics was the intricacies of life in the US. The complicated lack/presence/disregard of rules in our language. The occasional acceptance of leggings as pants and the surprising amount of Ugg boots sighted in the summer. The
funny products
available for purchase at your local mega-mart and the shockingly cheap prices of said goodies. You know, just
stuff
that we're exposed to every day. Some things strange, some things good and some things downright funny (I really, really wish I could share a picture of Spartan Brand "Is it Butter?" with you, but I can't find one!). There was logic behind some of it, but sometimes there was simply no better explanation than "SA."
I don't remember who came up with it, but we say it all the time. It's just a simple thing, you know, to explain something – anything – overly complicated or unjustifiable. Allow me to explain:
It stands for "stupid American."
Now, before any of my readers get upset or offended, keep in mind that I am an American. We never said "SA" in an offensive way, and reserved it for our observations of daily things in American life that were just… Well… Kind of silly. I know that Americans aren't exactly the most loved of nationalities across the world (yeah, yeah. For a lot of reasons. I know), but every culture has things like this, and saying "SA" had the bonus of being a good way to make K comfortable on campus!
Not that she appeared uncomfortable; I mean, K's English is just about flawless. She has no accent, doesn't stumble over words and never looks lost – I swear, you would never know she was from out of the country unless you asked. I just feel like hearing us poke fun at ourselves may have torn down some of the subconscious stereotypes she may have had in her mind when she first arrived. Sure, I am a bit of a ditz, I like to shop, and I use the word "like" to string together thoughts. I make irrelevant comments, talk too fast and tease people like its a sport. But hey, no one is perfect, and I think saying "SA" – even if K started it herself – was a great way for her to break into how things work around here. I know we're not the only ones, but Americans like to laugh, and I, personally, don't mind doing so at my own expense.
And boy did I ever do that a lot. I remember K talking about quark one afternoon while we were dissecting our meals, and I distinctly remember questioning her word choice. "Do you mean cream cheese?" I had asked, completely unaware that such a thing existed. But P countered quickly – proving me wrong and explaining the differences with K's help.
And then there was the whole thing with the alphabet. I guess this is a Canadian thing too, but I have never, ever, EVER heard of "z" referred to as "zed."
I'm sure I'm offending someone here with my ignorance, but I'm not trying to. I guess I'm still learning. Anyway, I'm not going to give any more excuses – I'm just going to continue to poke fun at myself.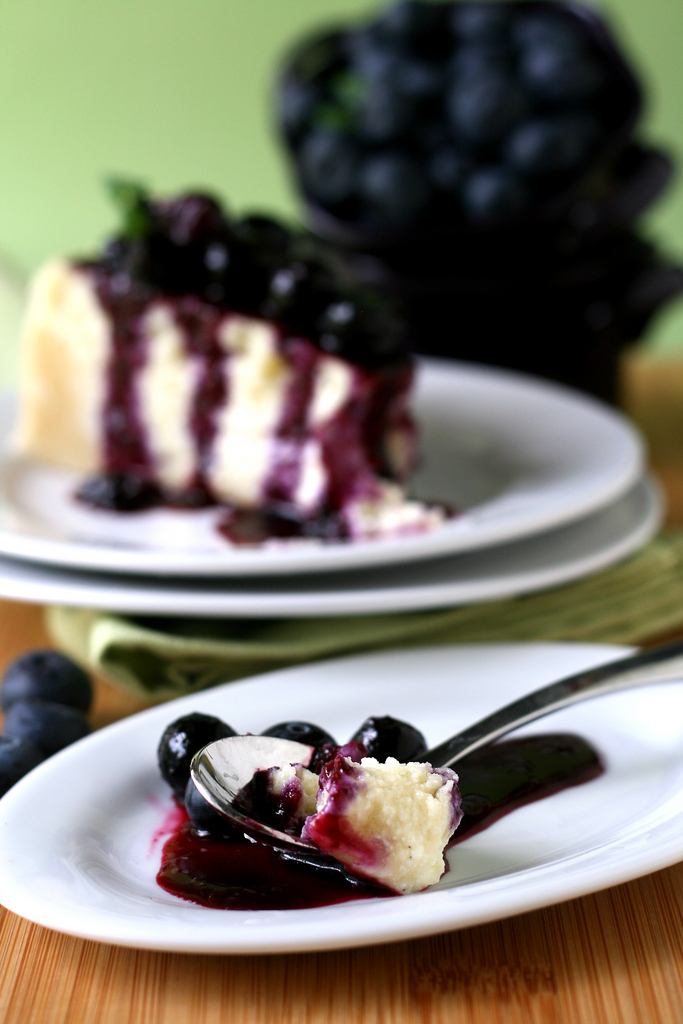 Which is why I laughed when I read through the cookbook K mailed me for my birthday. It reminded me of those long hours in the cafeteria spent discussing our culture and customs in addition to all the "SA" things I had ever done. Scrolling across something called "creamy curd" was just the icing on the cake. Maybe it's not exactly
stupid
that I didn't know specifically what it (or quark) is, but I think you get the idea.
So I had to make it. Without consulting her, of course, because it's her birthday today and I'm being mean by surprising her with a virtual cheesecake. Sorry I'm such a jerk, K, but you know you like it! HAPPY BIRTHDAY!
I substituted a combination of ricotta and cream cheese for the mysterious creamy curd that was called for in the recipe. It's a little grainy, but I really prefer it to any cheesecake that I've had before. I didn't have any sachets of vanilla pudding mix, but I'm resourceful enough to have found a way around it. Perhaps mascarpone would have been a more appropriate substitution for the cheese, but I didn't have any on hand.
Using the ricotta instead of mascarpone (my first choice) had nothing to do with being too lazy (or broke… Haha) to go to the store to get the necessary ingredients.
Because that would be an "SA" thing to do, you know?
Note: K emailed me to let me know that this is a recipe from southern Germany. The cheese cakes that they make where she lives contain… You guessed it! Quark. I should have known… SA!!!
Also, for those that don't know and from what I understand, Quark is like cream cheese but contains significantly less fat and no salt. According to K, it is sold in small tubs in stores.
HAPPY BIRTHDAY, K!
Cheese Cake adapted from The Little German Cookbook
This isn't the creamiest cheese cake ever, but that could be due to my substitutions. That said, it's still the best cheesecake I have ever had. It's certainly not a "light" dessert, but it's much lighter than the cheesecakes that I'm used to! The recipe is very vague, so I have provided more in-depth instructions on the way I chose to do it.
Printable Recipe
For the base
1 2/3 c (250 g) flour
1/2 c (100 g) sugar
1/4 tsp salt
1/4 tsp cinnamon
14 Tbls (200 g) butter, cut into small cubes and frozen
2 eggs, straight from the fridge, slightly beaten
1/2 tsp vanilla
You will be treating this like a pie crust.
Combine the dry ingredients, including the sugar, in a large bowl. Cut in the butter using two forks, a pastry blender, or a food processor. Quickly knead in the eggs and vanilla, stopping as soon as the mixture comes together. Wrap tightly in cling film or aluminum foil and refrigerate for an hour.
After an hour has passed, roll it out and place in a 9 or 10 inch spring form pan, dock the crust, then chill. Although the recipe didn't say to do so, I think it would be best to par-bake the crust at this point. If you chose to, I would say baking at 350F (175C) for 15-20 minutes would be sufficient. Just until it is barely browning.
For the filling
This makes quite a bit of filling, and I ended up not using it all because I was afraid the pan would overflow. I would suggest doing
4 1/2 Tbls (65 g) butter, room temp
3/4 c (165 g) sugar
3 eggs
1 vanilla bean, seeds from (or 1 tsp vanilla)
1/2 sachet of vanilla pudding powder (substitution follows)
About 1 1/2 lbs (665 g) creamy curd (I used 1 3/4 c (435 g) ricotta and 1 c (225 g) cream cheese), room temp
3/8 c (55 g) flour
Preheat your oven to 350F (175 C). Wrap your prepared springform pan with aluminum foil and place in a water bath.
Cream together the butter and sugar until light and fluffy. Add the eggs one at a time, then add the vanilla. Add the pudding mix and beat until very light, about three minutes. Add the cheese(s) and whip until combined, then add the flour and mix only until it is just dissolved. Pour into your lined pan and bake for one hour.
To substitute the pudding powder
I don't claim to know exactly how much pudding powder is in a "sachet," but I compared it to a bag of instant pudding. I used this recipe as a base, but cut it down significantly in size and omitted the cocoa powder. I'm not sure it is entirely necessary to go through the trouble of making this, so do what you like.
1 1/2 tsp (4 g) cornstarch
4 tsp (13 g) confectioner's sugar
1 1/2 tsp (3 g) instant dry milk
Pinch salt
Combine all in a small bowl. Use as directed.
Blueberry Topping
You can do this with any fruit you like and make as much or as little as desired. This is just a guide, but be sure that there is more fruit than sugar, more sugar than lemon juice and certainly more lemon juice than nutmeg!
Blueberries
Sugar
Lemon juice
Pinch nutmeg (I like nutmeg with blueberries, but you may omit this if you like)
Add all ingredients to a small saucepan and cook over medium heat, whisking occasionally, until some berries burst and the sauce is thickened. Cool and spoon over sliced cheesecake.