The wind has been picking up for a number of minutes, but rather than seek shelter in the house, I recline further on the porch steps. I hear no sirens now, but they were the soundtrack for my drive home no more than half an hour earlier. The revolving whirl overpowered my stereo as headlights sliced through the darkness, but now, with nothing more than straining eyes to cut the night, it's been replaced by ominous gusts and distant cracks of thunder. The preceding lightening weaves through the heavy clouds; almost as if to knit them more tightly to better stifle the stars and suffocate the struggling moon. It's true that I can see very little in these conditions, but I am able to distinguish the shifts of color above – the gradient in the sky as the storm worsens – and the bending pines no more than forty feet away.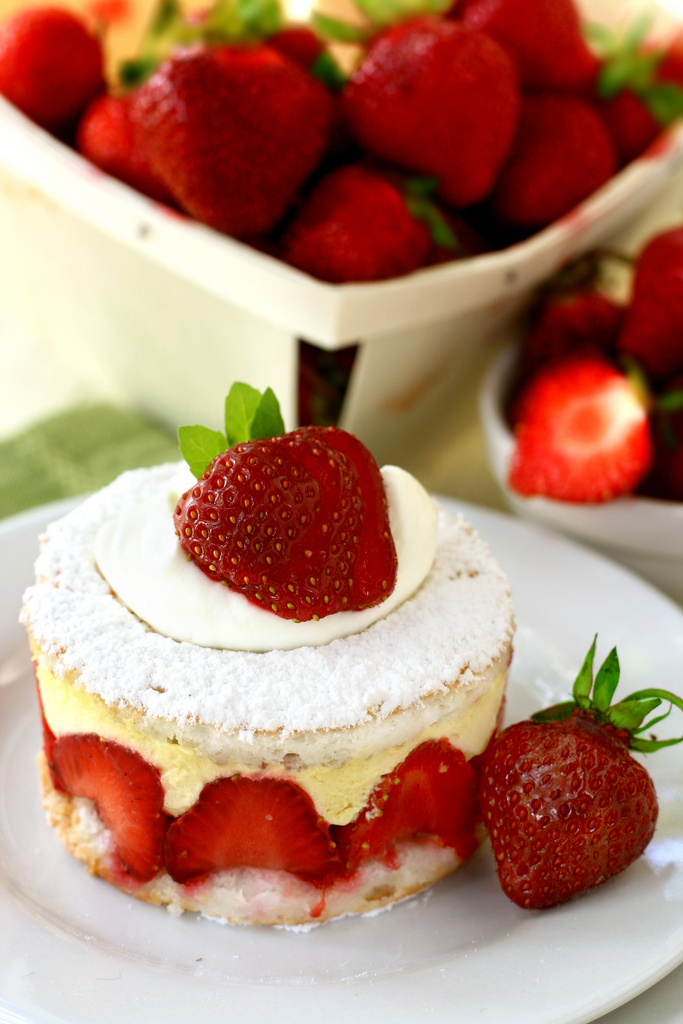 Through the closed door behind me is the kitchen, but it's darker than usual. I'm not sure when the power went out, but it has yet to return and without it, the kitchen isn't even lighted by the understated green glow of the stove's digital clock. Without it, the dying phone in my pocket can't be recharged. Without it, I can't flip open my laptop to access the internet.
It's strange how reliant I've realized that I am on electronics. By the time it was really appropriate for me to have a cell phone, they were common. I grew up with video games and although I do remember my parents pulling our first PC from the box, I feel like I've been using one forever. It's very possible that I was simply ignorant to the evolution of both cellphones and computers as I grew, but I also feel that my own maturing has fallen in line with the progression of the devices, which is entirely convenient.
The "electronic perks" available to not only me, but every other United States citizen, are honestly unbelievable. Simple things like stoplights are a wonder in themselves, and so are automatic doors, ATMS and personal check-outs in grocery stores; all designed to simplify and hasten our lives. Luxuries like automatic emergency calling systems in cars and cheap goods due to mechanization of production are not only common at this point, but nearly expected.
But at what cost?
With the birth of electronically monitored traffic signals, ATMS, personal-check outs and low production costs, we have denied reliable jobs to many individuals, selfishly desiring speed and thriftiness over the well-being of others. Automatic emergency alerts are beneficial in all ways of course, especially if one is driving on a secluded road, but they leave me wondering: have we come to a time where passersby would not contact help if they were to witness an accident? Have we become so detached that we would simply drive away? Are we truly so lazy that we wouldn't help? So helpless that we're unable to open doors?
At what point do frivolous advancements stop?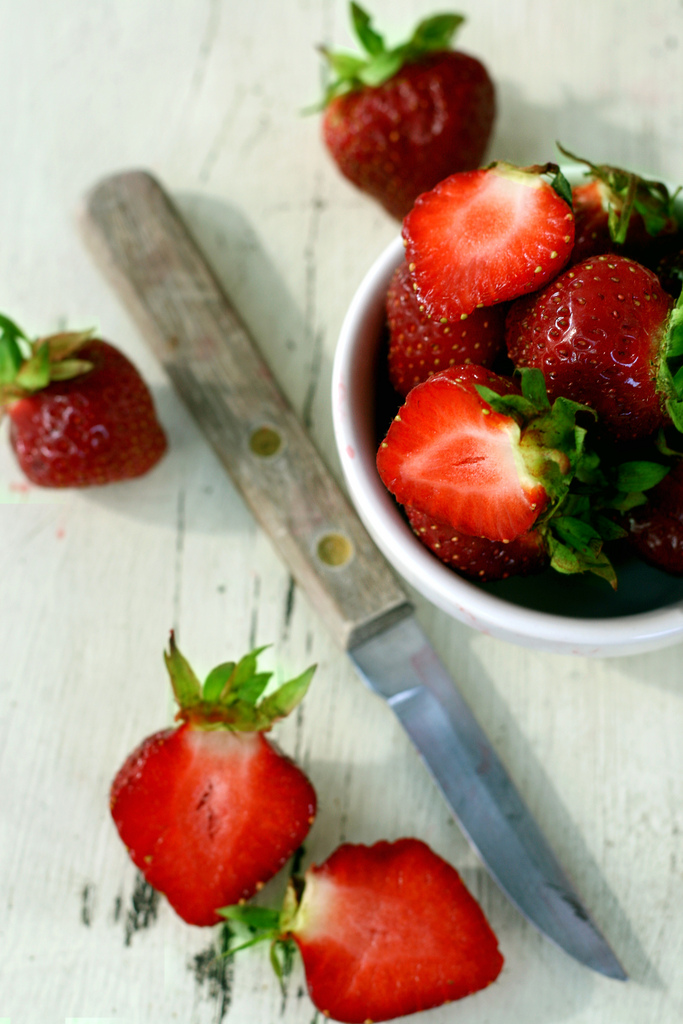 Admittedly, there are the upsides to this, but I refuse to be so jaded that they are all I see. I know that jobs are created for the production of these advancements, but often only for the highly educated. What of those who do not have the skills necessary for programming computers or engineering cell phones? What of the bank tellers, with years of experience and time invested in their jobs, that are so easily replaced by ATMs? And what of cashiers and baggers at grocery stores, perhaps students lacking expertise (and the funds to obtain that expertise) in the fields that will soon be responsible for replacing them with machines and computers?
I'm not mad.
I honestly don't even know how I feel about it.
So I'm just going to sit here on the porch and take in the storm.
Strawberry Frasier
I'm so excited to finally have Michigan-grown strawberries available! I'm not sure that this is an entirely traditional frasier, but I really enjoyed it. Unfortunately, however, it has been some time since I made it so I am not entirely sure that the amount of cream made will be appropriate for the amount of cake. You might end up with to much.
Printable Recipe
Angel Food Cake via All Recipes
You will use five yolks for the filling, but be sure to save the extras for another use (like ice cream)!
1 c (155 g) confectioner's sugar
2/3 c + 1 Tbls (105 g) flour
1 tsp cream of tartar
10 egg whites, room temp
1/4 tsp salt
2/3 c and 2 Tbls (155 g) sugar
1 tsp vanilla
1/2 tsp almond extract
Preheat the oven to 350F (175C).
Sift confectioner's sugar and flour together into a small bowl and set aside.
In a mixing bowl, combine cream of tartar, egg whites and salt and whip on medium speed until foamy. Begin adding sugar in a slow stream and beat on high speed until stiff peaks form, or the egg whites no longer slide in the bowl when tipped. Gently fold in flour mixture in two additions, then spoon into a lined but ungreased 9″ spring form pan. Gently spoon in batter and bake 25-30 minutes or until cake springs back when lightly touched. Immediately invert pan and cool completely before removing from pan.
Bavarian Cream via Michael Symon
1 vanilla bean
1 1/4 c (295 ml) heavy cream (substitute with whipping cream, if needed. I can't find heavy cream in Michigan)
1 1/4 c (295 ml) heavy whipping cream
1 Tbls powdered gelatin
3 Tbls milk
1/4 c (50g) sugar
5 egg yolks
Fill a bowl large enough to fit the pan you plan to cook the cream in with ice and set aside.
Put the split vanilla bean in cream and slowly bring to a boil. Turn off heat and let sit for 1 hour.
Remove bean and scrape out seeds, add them to the cream and discard the pod. Sprinkle the gelatin into the milk and set aside.
In another bowl, whip the heavy whipping cream to soft peaks and set aside.
In a medium sized bowl, whisk the sugar and egg yolks together. Warm the cream mixture back up and slowly whisk into eggs. Place mixture over simmering water and stir until it is thick enough to coat the back of a wooded spoon. Remove from heat and add milk and gelatin mixture.
Place pan in ice bath and stir until at room temperature, then fold in the whipped cream.
Assembly
Angel food cake, 9″, baked and cooled
Raspberry curd, if desired
Halved and hulled strawberries
Diced strawberries
Bavarian cream, room temp
Whipped cream and berries, to serve
Split the cooled cake into two layers and lay one into the bottom of an oiled 9″ springform pan. Spread with raspberry curd, if using, then line the edge with halved strawberries. Fill the rest of the cake with a layer of diced berries then pour in Bavarian cream just to the top of the halved strawberries. Spread the remaining cake layer with raspberry curd then place on top of Bavarian cream, curd side down. Cover with plastic wrap and chill until set, about 6 hours.
Carefully remove from pan and sprinkle with powdered sugar. Slice and serve with whipped cream and fresh berries.