It's four in the morning and I'm floating on my back, surrounded, and unable to hear a thing.
Water can do that to you.
Some hours before, shivering under the unwelcome caress of a cool night on my exposed shoulders, I have a smile on my face. Bobbing in the water with my friends, I entwine my arms across my chest and fight the uncontrollable chatter of my teeth, watching canon balls and jumps from the shallow side of the pool.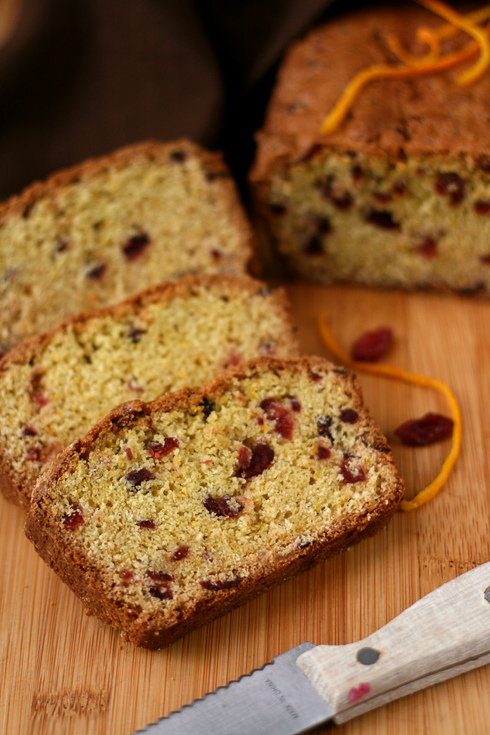 Before college, that's where I always was. The shallow side, I mean. Watching everyone else have fun but feeling too awkward to partake in it, trying my hardest to soak it up and standing just on the cusp of a good time but never allowing myself to dive in. But why? Looking back on it, I can't decide now if it was some strange form of punishment, ignorant stupidity or just plain social awkwardness. I've never been particularly good in social settings, and even now I am not 'cured' of my fear of drowning in small talk, but I am glad that I'm getting over it.
I've grown accustomed to the chill at this point. Gotten used to it, I guess. The chattering has subsided and I'm more comfortable visibly, but deep down I know something is off.
But is it? Really?
Of course not. The mercury's near 80 degrees – even as we edge closer to four AM – and the water's close behind, if not the same. I'm just strangely sensitive to cold, which is entirely unfortunate, if you ask me. I'm strangely sensitive to many things, really. Awkwardness is a big one and touch another, but I got over the supposed chill, so I'm confident that I can get over those things too.
I dive below the surface and aim for the far side of the pool with a single deep breath resonating in my lungs. It's not enough, but that's fine. Everything should be done in steps.
Submerging yourself too deeply in too many issues at once won't get you anywhere.
So I'm here. Surrounded by my friends, and having an awesome time. My eyes are red from chlorinated water, and I'm insanely tired from a lack of sleep, but I'm floating just on the surface of the pool and am more comfortable than I've been in a long time.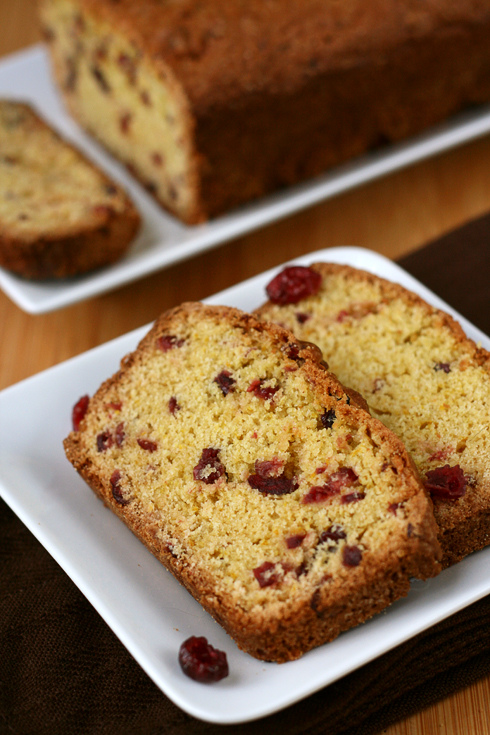 Until, of course, K grabs my shoulders from behind and the splash war starts again.
But I am perfectly fine with that!
Cranberry and Orange Bread adapted from Oh, My Babycakes
Not completely seasonal, but completely delicious, for sure!
Printable Recipe
2 c (285 g) flour
1 tsp baking powder
1 tsp salt
1/2 tsp baking soda
Orange zest, from one orange
Orange juice, from one orange
3/4 c (150 g) sugar
1/4 c (60 g) butter, room temp
1 egg, room temp
1 tsp vanilla
1 c (235 ml) chopped dried cranberries
Preheat the oven to 350F 175C and grease an 8 1/2″ x 4 1/2″ loaf pan.
In a small bowl, combine the flour, baking powder, salt and baking soda. Set aside.
Zest the orange and place the zest in a large bowl. Juice the orange into a small separate bowl and set aside.
Place the sugar into the bowl with the orange zest and rub between your fingers until aromatic and well combined. Add the butter and beat on medium speed until light and fluffy, about two minutes. Add the egg and vanilla, and beat until lightened, being sure to scrape the bowl.
Add half of the flour mixture, mix until just combined, then add half of the orange juice and mix just until incorporated. Repeat with remaining flour and orange juice. Check that the dried cranberries are not in clumps, then fold them in.
Pour the batter into your prepared pan and bake for 30-40 minutes until a toothpick inserted in the center comes out clean. Cool for ten minutes on a wire rack then remove from pan and allow to cool to room temperature.