I'm surrounded by lights. Flickering, twinkling and buzzing dots, free in the air and making their way through the night sky. As they move, their calculated paths confound me; dancing to an elusive tune, their beautiful waltz plays out before blind eyes. I'm helpless at the threat of invasion, but appreciative of the performance.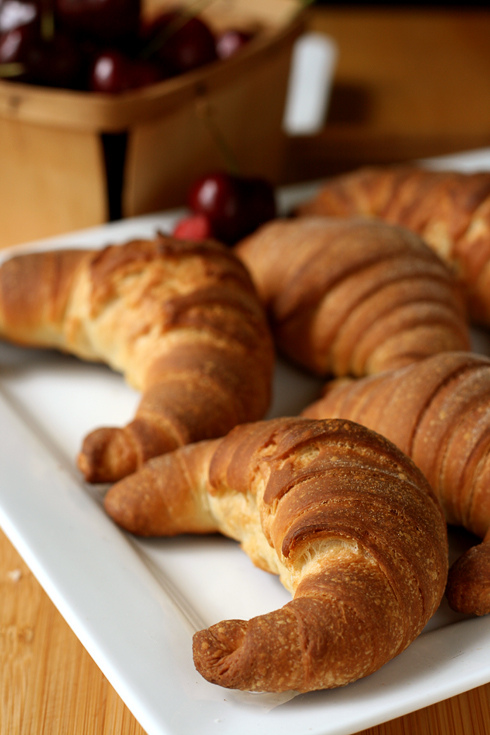 The fireflies have claimed their territory over the cattails and shrubs on this stretch of the Shiawassee. Fair, I think, for I have no trouble remaining comfortably within the confines of my silenced and undetectable car. The mechanical hum of the engine doesn't match the melody, so why engage it? And there is no need for my obtrusive headlights now, for to compete with the dancers would be a terrible thing. So I observe – unmoving – within their halo.
To them, I am not here.
Perfect.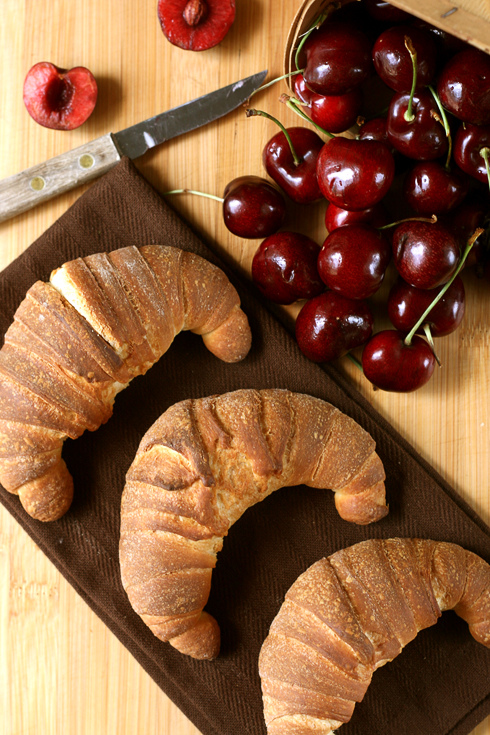 Lined on either side with a mix of shrubs, cattails, wildflowers and trees of all sizes, the road I'm watching from is topped with gravel and unburdened by towering streetlights. The perfect stage for such a show, don't you think? Quiet and unassuming, you would never know in the daylight the different kind of beauty that it holds at night. The special kind of extraordinary reserved for the mundane.
All to often it is these moments that go unnoticed. Just a few seconds of devotion to a single thing can add such meaning to its existence, but your eyes have to be open to grant it.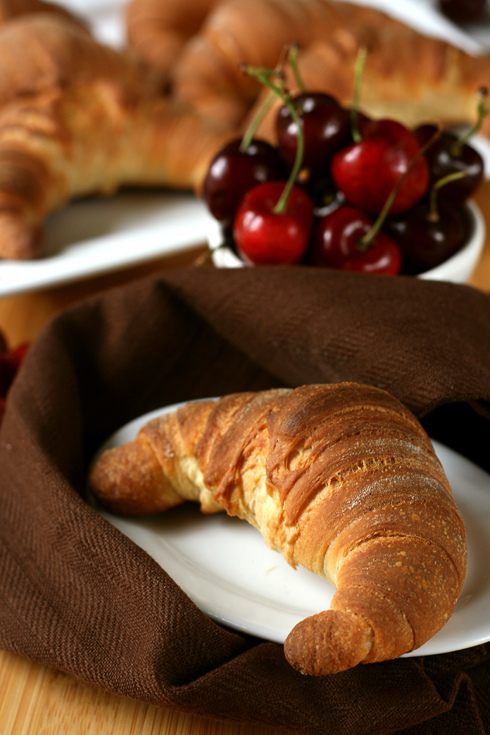 What beautiful things have you seen lately?
Croissants via Gourmet
This will make 24 delicious, buttery and addictive croissants.
Printable Recipe
1/2 c (120 ml) whole milk, 105F to 110F
1/4 c (35 g) packed light brown sugar
1 Tbls + 1/4 tsp (15 g) active dry yeast (from two 1/4-oz packages)
3 3/4 to 4 1/2 c (530 g to 640 g) flour
1 Tbls salt
1 1/2 c (355 g) unsalted butter, cold
Stir together warm milk, brown sugar, and yeast in bowl of standing mixer and let stand until foamy, about 5 minutes. (If it doesn't foam, discard and start over.) Add 3 3/4 cups flour (in 1/2 increments) and salt and mix with dough hook at low speed until dough is smooth and very soft, about 7 minutes.
Transfer dough to a work surface and knead by hand 2 minutes, adding more flour as necessary, a little at a time, to make a soft, slightly sticky dough. Form dough into a roughly 1 1/2-inch-thick rectangle and chill, wrapped in plastic wrap, until cold, about 1 hour.
After dough has chilled, arrange sticks of butter horizontally, their sides touching, on a work surface. Pound butter with a rolling pin to soften slightly (butter should be malleable but still cold). Scrape butter into a block and put on a kitchen towel, then cover with other towel. Pound and roll out on both sides until butter forms a uniform 8- by 5-inch rectangle. Chill, wrapped in towels, while rolling out dough.
Unwrap dough and roll out on a lightly floured surface, dusting with flour as necessary and lifting and stretching dough (especially in corners), into a 16- by 10-inch rectangle. Arrange dough with a short side nearest you. Put butter in center of dough so that long sides of butter are parallel to short sides of dough. Fold as you would a letter: bottom third of dough over butter, then top third down over dough. Brush off excess flour with pastry brush.
Turn dough so a short side is nearest you, then flatten dough slightly by pressing down horizontally with rolling pin across dough at regular intervals, making uniform impressions. Roll out dough into a 15- by 10-inch rectangle, rolling just to but not over ends.
Brush off any excess flour. Fold in thirds like a letter, as above, stretching corners to square off dough, forming a 10- by 5-inch rectangle. (You have completed the first "fold.") Chill, wrapped in plastic wrap, 1 hour.
Make 3 more folds in same manner, chilling dough 1 hour after each fold, for a total of 4 folds. (If any butter oozes out while rolling, sprinkle with flour to prevent sticking.) Wrap dough tightly in plastic wrap and chill at least 8 hours but no more than 18 (after 18 hours, dough may not rise sufficiently when baked).
To Bake
Cut dough in half and chill 1 half, wrapped in plastic wrap. Roll out other half on a lightly floured surface, dusting with flour as necessary and stretching corners to maintain shape, into a 16- by 12-inch rectangle. Brush off excess flour with pastry brush and trim edges with a pizza wheel or sharp knife.
Arrange dough with a short side nearest you. Cut in half horizontally and chill 1 half. Cut remaining half vertically into thirds, forming 3 rectangles. Cut each rectangle diagonally in half to make 2 triangles, for a total of 6 triangles.
Holding short side (side opposite tip) of 1 triangle in one hand, stretch dough, tugging and sliding with other hand toward tip to elongate by about 50 percent.
Return to work surface with short side of triangle nearest you. Beginning with short side, roll up triangle toward tip. (Croissant should overlap 3 times, with tip sticking out from underneath; you may need to stretch dough while rolling.)
Put croissant, tip side down, on a parchment-lined large baking sheet. (Curve ends inward to make a crescent shape if desired.)
Make more croissants with remaining 5 triangles, then with remaining rolled-out dough, arranging them 2 inches apart on baking sheet. Repeat rolling, cutting, and shaping procedures with chilled piece of dough.
Cover each baking sheet with plastic wrap or a tea towel and let rise until slightly puffy and spongy to the touch, 2 to 2 1/2 hours.
Adjust oven racks to upper and lower thirds of oven and preheat to 425F (220C).
Remove baking sheets from bags. Spritz inside oven generously with spray bottle and close door. Put croissants in oven, then spritz again before closing door. Reduce temperature to 400F (205C) and bake 10 minutes without opening door.
Switch position of sheets in oven and rotate sheets 180º, then reduce temperature to 375F (190C) and bake until croissants are deep golden, about 10 minutes more.
Cool on a rack.