I double check for traffic, holding myself flat against my car and opening the door just wide enough to make a quick and subtle exit. Calmed by the road's emptiness, I cautiously tip-toe from the vehicle and attempt a stealthy approach toward my target, but my plan is immediately thwarted. Rickety and protesting in idle, the exhaust and associated pipes make my car rumble indecently; immature and impatient like the infantile thing that it is.
Stupid car.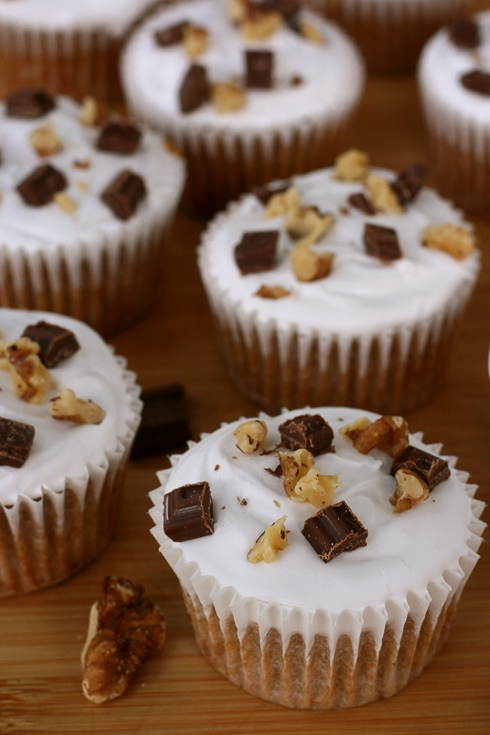 I'm aware of all sounds now as I traverse the gravel. The vacant train tracks behind me and the untraveled road make no sound, but I can hear the buzz of cicadas and the chirping of birds over the tall grass and dying cattails on either side of me. Filled with tiny and numerous forms of observant life, they rustle in the wind as I near my target.
In the road before me is an object that fits in quite well with its surroundings. Dark in color and only a little larger than a closed fist, it would appear to be nothing more than a rock to an inattentive driver.
Which is precisely what I'm afraid of.
As I stand before the would-be rock, my shadow swallows it up. Momentarily withdrawing from the world, the turtle ducks quickly within his shell before deciding to scramble away instead. Backwards, of course. Out of fear, the shelled being races, without fail, for the distance and obtains only exhaustion in the frantic struggle.
It takes a few seconds, a few strides and a few carefully placed fingertips, but the turtle eventually lies safely in my possession. Still in flailing, of course, flaunting long nails and a whipping tail; but safe, whether he knows it or not, in a gentle hand.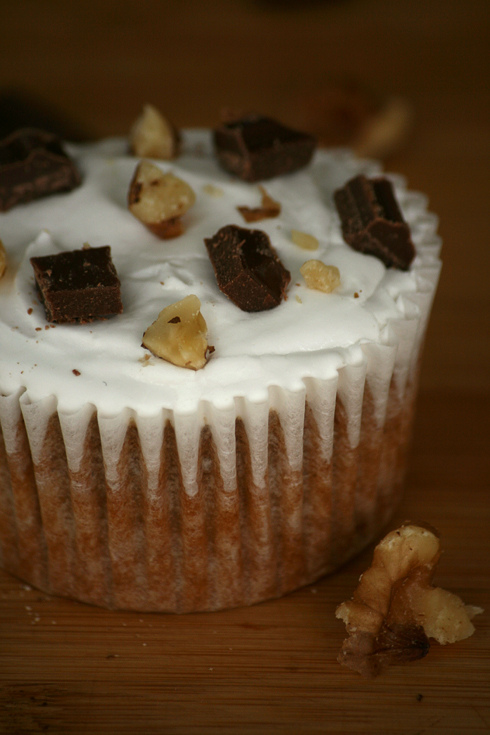 All too often the little targets begin to backtrack before being plucked from the ground, as was the case with this one. Confused and frightened, it makes sense that he would seek protection in the environment from whence he came, but is that truly the destination he would seek? Does a turtle really want the comfort of an old home and familiar surroundings, or do they thirst instead for adventure and new sights? That is where he was headed, after all, so why not grant him quick passage and a gentle shove in the right direction?
Put yourself in the turtle's shell.
What would you want?
S'more-ish Cupcakes
I find that although the seven minute frosting is an appropriate substitution for marshmallow in these, it's simply too sweet for me. However, the cake part is absolutely fantastic. Sweetened with honey and spiced with cinnamon, they taste like the best graham cracker I've ever had – but in cake form (which makes it better, right??)! I topped mine with chopped chocolate and toasted walnuts, but top yours with whatever you like. Makes 1 dozen.
Printable Recipe
Honey Graham Cupcakes adapted from Martha Stewart's One-Bowl Chocolate Cupcakes
3/4 c (105 g) flour
1/4 c (35 g) whole wheat flour
2 Tbls cornstarch
3/8 c (53 g) brown sugar
3/4 tsp baking soda
1/2 tsp baking powder
1/2 tsp salt
3/4 tsp cinnamon
1 egg, room temp
1/4 c (60 ml) honey
3/8 c (90 ml) warm water
3/8 c (90 ml) buttermilk
1 Tbls oil
1/2 tsp vanilla
Preheat the oven to 325F (160C) and prepare one cupcake tin with cupcake liners. Set aside.
Combine the flours, cornstarch, brown sugar, baking soda, baking powder, salt and cinnamon well in a large bowl. Be sure it is mixed thoroughly or the cupcakes might not rise properly due to unintended concentration of leaveners. Make a well in the center of dry goods and add all of the remaining ingredients. Whisk until smooth.
Divide batter evenly between the 12 cups and bake 18-20 minutes, until a toothpick inserted in one comes out with only a few crumbs attached. Cool, in pan, on a rack for 5 minutes, then de-pan and allow to cool completely on the rack before frosting.
Seven Minute Frosting via O Chef
2 egg whites
1 1/2 c sugar
5 Tbls water
1/4 tsp cream of tartar (can be omitted)
1 1/2 tsp light corn syrup (can be omitted)
1 tsp vanilla
Off the heat, combine the egg whites, sugar, water, cream of tartar, and corn syrup in the top of a double boiler and mix until thoroughly blended. Place the top of the double boiler over rapidly boiling water and beat with a hand mixer or energetically with a wire whisk for 7 minutes. Add the vanilla and continue beating until the icing reaches a good consistency for spreading, and spread over cooled cupcakes.