It's bizarre to stand in a kitchen and call it my own.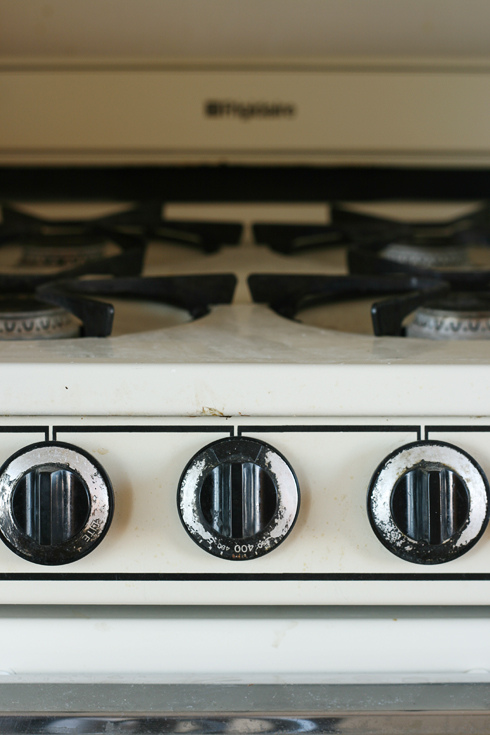 Particularly when said kitchen has just under one and a half square feet of counter space and an oven that I think will take some serious getting used to.
There rooms here are sparse, in the new apartment, almost as if it's unoccupied. No frames or mirrors decorate the walls, but S's assortment of mismatched magnets on the fridge do indicate some amount of life within. Personal belongings are hidden – somewhere – organized in closets or boxed in the shadow of my bed; all out of sight. The open windows breathe coldness into the near-empty room on this chilly fall-like morning, pouring light and sharing sounds all at once. Outside and below are cars, bikes and people; punctuated by the occasional unseen skateboarder's characteristic clack clack over the cracked sidewalk and the tap tap of a runner's shoes.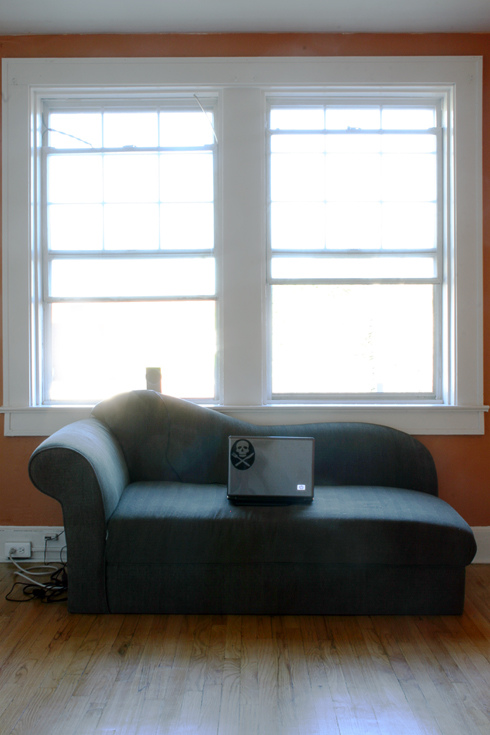 Would you believe that I got this couch for free on the side of the road?!? I have never loved a piece of furniture so much!
Passersby share their emotions through these sounds. In the music drifting from rolled-down windows is every degree of each feeling known, and in the horns are frustration and fear. The runners carry determination; the skateboarders: relaxation; the common cars: escape. A collective symphony of life and memories finds its way through the open windows at all hours.
I like it.
These noises might sound awful to some, but the noises remind me that I'm back on campus. There is life in the streets here – all kinds – and so many people just looking for a memorable experience. Their sounds are the proof; we're here, and things are about to get interesting.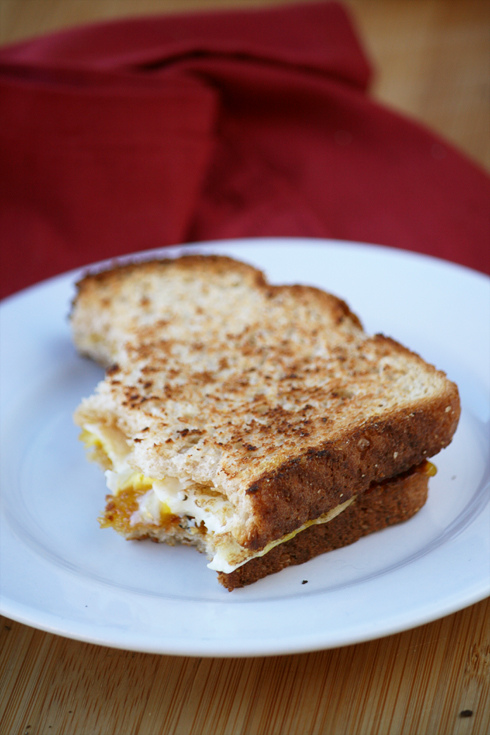 I did live in a dorm last year (and I loved it!), but this is my first time living in an apartment. So far I like it here; our bedroom, bathroom, and dining/kitchen/living room all have large windows, and even though we don't have much furniture for now, it's a pretty welcoming space. Unlike the sterile all-white apartments I've visited previously, ours has an appreciated character that has been denied to the others. The newer apartments are nice, of course, but ours has just a little extra something that makes it more homey and comfortable. The kitchen isn't… Well, it isn't much of a kitchen, but we're going to make it work. You'll see.
It will take some time, but soon this bare space will fill with things, both tangible and intangible. It will become home, and it will – hopefully – serve as the backdrop to another exciting year.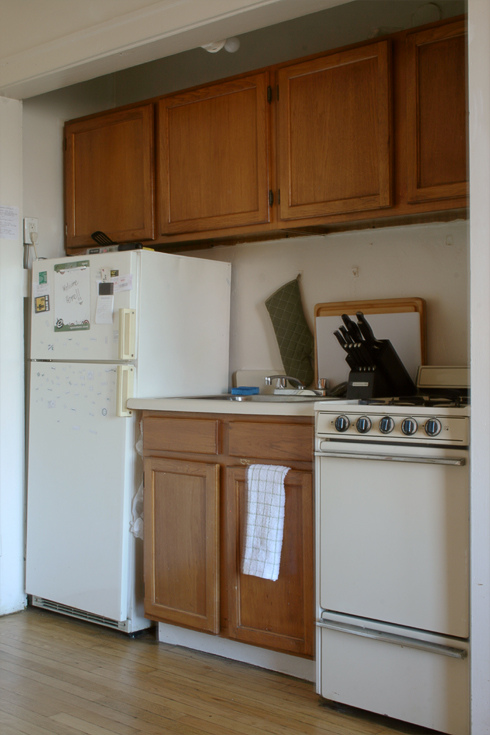 I'm ready – are you?
Fried Egg on Toast
I do hope that you won't find this recipe insulting, as it's not much of a recipe at all! I just don't have much to share with you for the moment, and I don't want to leave you hanging.
I'm not the kind of person that skips breakfast. Ever. I usually just eat cereal (Man, I love cereal!), but pancakes or eggs and toast make fine substitutes any day of the week. What do you like to eat/make for breakfast?
Butter or oil, for the pan
Slices of bread, whichever kind and however many you'd like. I like to go with 2 slices of whole wheat
Eggs, however many you'd like
Salt, coarse favorite
Pepper
If you have a toaster, start toasting your bread while the egg is cooking. If you don't have the counter space for a toaster, butter up your pan (or your bread if the butter is soft) and toast it in a skillet. Fumble around for a minute until you find an open space and set toast aside.
In a greased pan over medium-low heat, crack the egg on one side and try to keep it in a contained and small shape. Make sure you throw the shells into the right side of the cabinet under the sink. You know, the one that actually has a garbage can in it. Sprinkle the egg with salt and pepper, then cover the pan and let sit for a few minutes, checking the egg after 2 or 3 minutes. Cook to your preferred doneness (I like a just-set white and a runny yolk) and slide onto, or next to, your toast. Enjoy your simple breakfast next to an open window (with a cup of coffee if you didn't forget to buy coffee beans from the grocery store the last time you went even though you went down that isle at least three times), then have a wonderful day!