I never know how it happens. One second I'm asleep, and the next second passes with the fluttering of lashes and the opening of my eyes. Then, quite suddenly, I'm awake.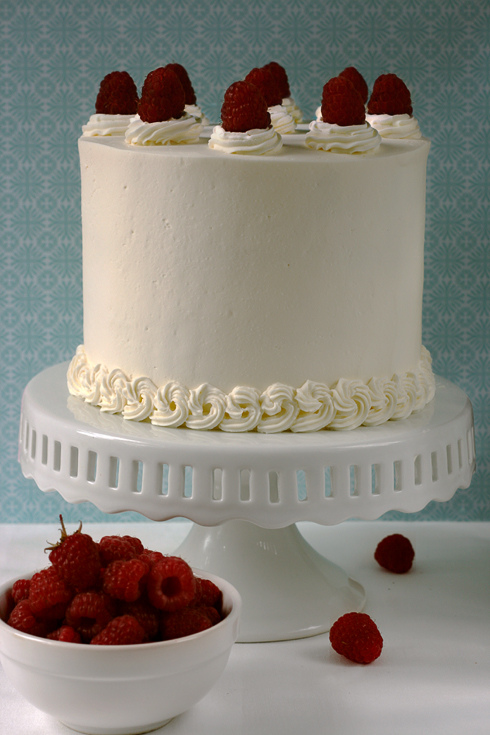 But not half-awake. I don't mean the kind of subtle consciousness so fleeting that one may slip from it in an instant, only to become lost, once again, in their dreams and soft sheets. I'm talking about the awake that you can't ignore. The awake that you can't let slip away. The awake that passes,
"get out of bed, you lazy bum, and take a shower,"
into unprepared ears and jars you from your sleep.
This sudden sense of being awake used to be all I knew. I never found myself in that state of wakening and reawakening in the past because the second my eyes opened, I was always ready to go.
But not lately.
On the contrary; lately I flutter my lashes and see the sun ethereally shining through the drapes, blink once, and I am out. Of course, I never realize it's happening until it's too late. My soothed soul would not protest, but I, stepping groggily from my room around 9 or 10 on some days, have entirely different thoughts on the matter. I hate getting up so late.
I miss my jarring transition into consciousness.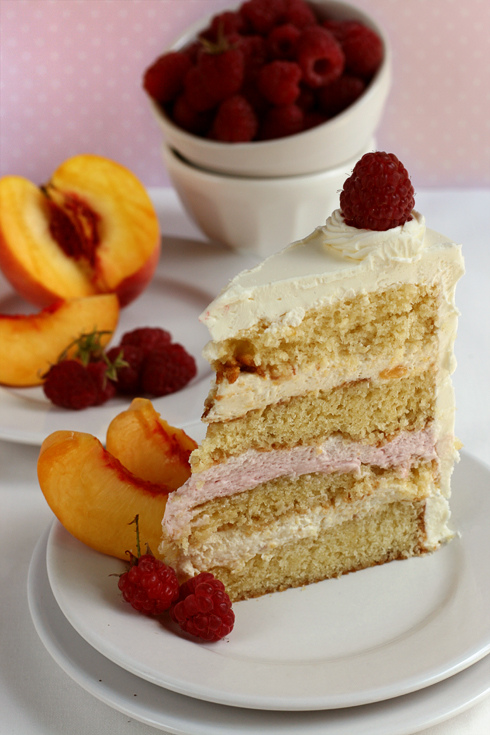 I think I'm subconsciously trying to prepare myself for the looming fall semester. Early morning classes and late nights last year left me chronically sleepy; bowing my head embarrassingly in class and nearly falling from my chair on more than one occasion. I know that I can't "catch up" or "stock up" on sleep – and I don't want to – but my subconscious definitely begs to differ. Which isn't a huge problem really, it's just that getting out of bed so late in the morning doesn't make me feel all that great. I don't feel refreshed stumbling out of bed, but bogged-down instead. I feel as if I've gotten such a late start that I can't accomplish anything, and that frustrates me.
So I'm working on fixing this little 'problem' by giving myself early morning incentives. Incentives like drinking the first cup of coffee, tiptoeing through the morning dew to get to the garden and getting to the grocery store before the crowds.
They're just a few things on a long list, but you know what?
They're working.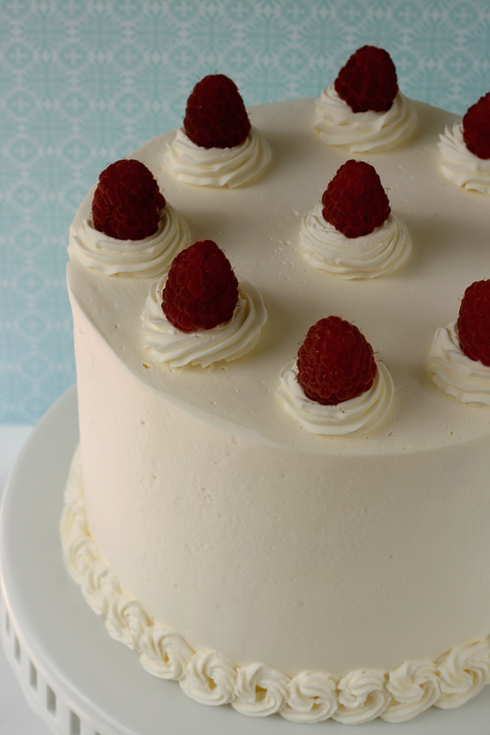 And I feel better already.
Peach and Raspberry Mousse Cake inspired by and adapted from Sky High
The cake in the book was frosted with an unstabilized raspberry whipped cream, which I didn't like. So, instead I made two kinds of mousses a little differently than suggested for the fillings and frosted with a more stable Italian Meringue Buttercream. I think my changes made the cake a lot more structurally sound, which, in my opinion, is very important!
Printable Recipe
Cream Cake
This cake tastes good, but I had a lot of trouble with it sinking. The top layer in the cake had almost no center, which is why it didn't slice very nicely.
1 3/4 c (248 g) cake flour
3 3/4 tsp baking powder
1/2 tsp salt
1 c (235 ml) heavy cream
2 tsp vanilla
1 1/4 c (250 g) sugar
2 eggs
2 yolks
3 Tbls buttermilk
Preheat the oven to 350F (175C), then oil and line 2 6-inch round x 3-inch tall cake pans.
Sift together the cake flour, baking powder and salt into a bowl and set aside.
In a very cold bowl, whip the heavy cream and vanilla to soft peaks. Reduce the mixer speed to low and gradually add the sugar, but DO NOT whip to stuff peaks. As the eggs and yolks and continue mixing until the batter forms soft peaks.
Sift about 1/3 of the dry mixture over the batter and fold in by hand. Repeat 2 more times until all of the dry ingredients have been added. Finally, fold in the buttermilk.
Divide the batter among the pans and bake 15-20 minutes, or until the cake springs back when touched. Allow the cakes to cool in their pans on a rack for 10 minutes, then invert onto the cooling rack. Remove pans and parchment, then let set until completely cool.
Peach Compote
I used fresh peaches for this, but I think frozen ones might be better because they are generally more uniformly "peachy." Mine didn't taste all that great on their own, so their flavor in the finished cake was not as pronounced as I would have liked.
1/3 c (65 g) sugar
2 tsp lemon juice
1/8 c (30 ml) water
1/2 lb (225 g) peaches, peeled and pitted; fresh or thawed frozen with juices
Combine in a saucepan. Bring to a boil, reduce to a simmer, then cook until the peaches are soft. Transfer to a food processor or blender and puree until smooth.
Place in a bowl and allow to chill until completely cooled.
Raspberry Sauce
This makes a little extra sauce than you will need, but it tastes great drizzled over a slice of cake.
1/3 c (65 g) sugar
2 tsp lemon juice
6 oz (170 g) raspberries, fresh or thawed frozen with juices
Combine in a saucepan. Cook over medium-low heat, mashing and stirring occasionally until the berries give up their juices, about 15 minutes. Let cool, then puree in a food processor or blender to smooth. Strain through a sieve to remove the seeds, if desired, then cover and place in the fridge to chill completely.
Italian Meringue Buttercream For step-by-step directions for making Italian Meringue Buttercream, please click here!
1/8 c (35 ml) water
1/2 c (105 g) sugar
3 egg whites
1/8 c (25 g) sugar
1/2 c (120 g) butter, softened, cut into small pieces
1 tsp vanilla, more if desired
Place the egg whites in the bowl of a standing mixer.
Heat the 1/2 c sugar and water on the stove to 245F stirring occasionally only after the sugar has been dissolved. When it is within the range of 230F to 235F, begin whipping the egg whites. When they get to soft peaks, begin adding the remaining 1/8 c sugar and continue whipping to medium peaks, being careful not to overbeat. When the syrup is the correct temperature, slowly pour it into the eggs with the mixer on high. After fully incorporated, beat the frosting 7-10 minutes until the outside of the bowl is room temp (I usually go a little longer than this; often times the bowl is not room temp when I begin adding butter. If the mix seems to soupy, put it in the fridge for a few moments or try briefly chilling some of the butter in the freezer before adding). Begin adding the butter, tablespoon by tablespoon, beating until fully incorporated. The frosting will deflate a little, but it's ok. Keep whipping until the frosting comes together and add the vanilla. Begin adding the juice from the jar of maraschino cherries in 2 tsp increments, whipping to combine. Stop when the frosting has achieved a nice pink hue and the flavor is noticeable. Be careful not to add too much or the frosting will break.
Assembly
Cream Cake, chilled if desired
1 1/2 tsp gelatin
2 Tbls water
1 1/4 c (295 ml) heavy cream
Peach Compote
Raspberry Sauce
Italian Meringue Buttercream
Slice each cake in half horizontally and set aside.
Combine the gelatin and water in a small microwave-safe bowl and allow to set for five minutes.
In another larger bowl, beat the heavy cream to soft peaks. Microwave the bloomed gelatin for 5-10 seconds to melt, then pour into the whipping cream, while beating on high speed. Continue beating until stiff peaks form.
Place 2/3rds of the whipped cream into one bowl and 1/3 into another. Gently fold all of the peach compote to the 2/3rds and a few tablespoons of the raspberry sauce into the remaining 1/3rd.
Spread half of the peach mousse onto the bottom layer of cake, then top with a cake round. Add all of the raspberry mousse to that layer, top with another layer of cake, then add the rest of the peach mousse. Place the final cake layer on top, then crumb coat with a few tablespoons of the Italian Meringue Buttercream. Refrigerate until set, about 30 minutes, then frost with remaining buttercream.
Decorate as desired and serve at room temperature with remaining raspberry sauce.