One thing that I really like about college is that, for the most part and in the best way possible, no one knows anyone else. No one knows who you were in third grade, and no one cares. No one cares about the once infamous "popular kids" or all "popular things" they used to do. No one cares if you're "cool" or not because, as far as I can tell, that concept doesn't really exist in college. When it gets down to it, no one cares about anything but the fact that we are all, with a few exceptions, pretty gosh darn alone.
Which, although it may not sound like it, is a great thing. What I am want to highlight here is the fact that the imagined isolation stirs up the desire for conversation and companionship, which, oftentimes, makes it really really easy to make friends.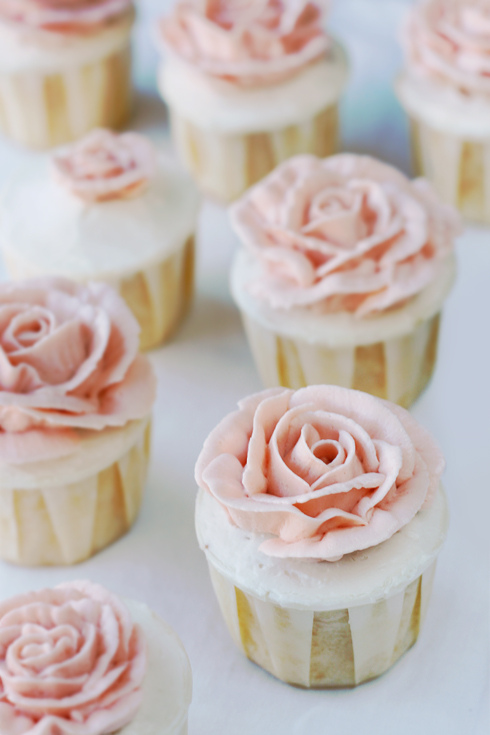 Well, that's my theory anyway, and I'm sticking to it. It's a good mindset, at the very least, to go into a room and just assume everyone could use a friend, right? It puts me in a good mood to think that everyone's willing to chat, and I've only been wrong once so far. Even then, it's not like it was a big deal. We just stopped talking after our initial introduction.
And I lived.
And I still keep talking.
And it still works.
Of course, my acquaintance and I don't necessarily become the best of friends, but I've met people in my classes with whom I've had solid relationships. And even if you do just talk while you're in class, that's better than sitting silently, right?
So, with this in mind, I have decided this:
I am not afraid.
And yet, with all of this positivity and optimism flitting about in my mind, I still have one class that I just could not meet anyone in.
Until today, anyway.
I know it sounds lame, but I was really psyching myself up for this class as I ventured across campus this afternoon. I was confident and determined; hell bent on introducing myself to at least one person before the prof began her lecture at 12:40. Even though we're just over a week into the semester, I was legitimately fearful that it was already too late to establish anything. The thought that everyone might complacent with their anonymity in the classroom was worrisome, and I really wasn't ok with it. I had a few classes last year that I never made friends in and – let me tell you – I hated them.
I wouldn't say I was stressed about all of this, but the pressure was certainly on as I maneuvered through the empty halls before class. The echo of my flip-flops supplied the backing of an imaginary army that would serve only to remind me of my loneliness as I paused to reach for the door. The momentum of the trailing silence crept up my spine in a heavy wave, making me doubtful – for the first time in a long time – of my intentions.
Maybe I wouldn't say anything.
I swung the door on its hinges, taking a small step inward as I tried to shake the insecurity from my shoulders.
But then the strangest thing happened.
A chorus from the middle of the room insisted upon my presence.
"Hey! Come sit with us! It's been too quiet in here."
From the unfamiliar faces came a string of names, introductions and greetings. I told them my name and slipped into a seat next to a smiling face, finally comfortable with my standing in the class.
Things are off to a good start.
I'd never seen a class be so involved with a lecture as this one was today. A, the guy who initially encouraged the comradery was, ironically, sleeping one seat away from me; but the rest of my peers were both answering and posing questions at a rate I'm simply not used to.
And it was so, so, SO nice to finally be able to turn to someone, a new friend, and tell them something I have been dying to say since the first day of class:
"Our prof sounds like Julia Child."
I really like where this year is going.
Grapefruit Cupcakes via Smitten Kitchen
This is a dense, nicely grapefruit-y cake recipe. I'm very tempted to try it out with orange. I love the crumb!
Printable Recipe
1 1/2 c (215 g) flour
2 tsp baking powder
1/2 tsp kosher salt
1 c (200 g) plus 1 Tbls sugar
3 tsp grated grapefruit zest (approximately one large grapefruit)
1 c (235 ml) plain whole-milk yogurt
4 eggs
1/2 tsp pure vanilla extract
1/2 c (120 ml) vegetable oil
1/3 c (80 ml) freshly squeezed grapefruit juice
Preheat the oven to 350F (175C). Line a cupcake tin with liners and set aside.
Sift together the flour, baking powder, and salt into a medium-sized bowl. In another bowl, combine 1 cup of sugar and zest, rubbing between your fingers until moistened and fragrant. Whisk in the yogurt, the eggs, and vanilla. Slowly whisk the dry ingredients into the wet ingredients. With a rubber spatula, fold the vegetable oil into the batter, making sure it's all incorporated. Pour the batter into the prepared cupcake pan and bake for 15-20 minutes, or until the cake springs back when pressed.
Meanwhile, cook the 1/3 cup grapefruit juice and remaining 1 tablespoon sugar in a small pan until the sugar dissolves and the mixture is clear. Set aside.
When the cupcakes are done, allow to cool in the pan for 5 minutes, then remove and place on a baking rack over a sheet pan. While the cake is still warm, use a fork to poke holes in it and carefully, using a spoon, pour the grapefruit-sugar mixture over the cake and allow it to soak in. Cool completely before frosting.
Honeyed Italian Meringue Buttercream
For step-by-step directions for making Italian Meringue Buttercream, please click here!
1/8 c (35 ml) water
1/2 c (105 g) sugar
3 egg whites
1/8 c (25 g) sugar
1/2 c (120 g) butter, softened, cut into small pieces
Honey, to taste
Place the egg whites in the bowl of a standing mixer.
Heat the 1/2 c sugar and water on the stove to 245F stirring occasionally only after the sugar has been dissolved. When it is within the range of 230F to 235F, begin whipping the egg whites. When they get to soft peaks, begin adding the remaining 1/8 c sugar and continue whipping to medium peaks, being careful not to overbeat. When the syrup is the correct temperature, slowly pour it into the eggs with the mixer on high. After fully incorporated, beat the frosting 7-10 minutes until the outside of the bowl is room temp. Begin adding the butter, tablespoon by tablespoon, beating until fully incorporated. Keep whipping until the frosting comes together, then add the vanilla and honey.