When you were in your early years of school, were you forced to come up with goals for yourself? To sit through lectures that focused on goals and their importance to your success?
I certainly was, and I remember hearing the preaching and being incredibly confused.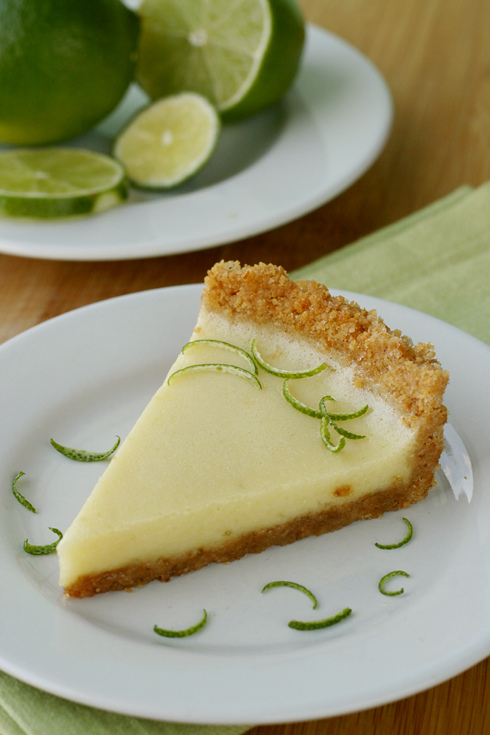 What kind of goal could
I
have?
my younger self would think, baffled by the concept of setting lifetime objectives before recess. Without a thought in my head, I would look meekly around the room and listen to my teacher encourage other students.
Then I would worry, silently, in the depths of my mind.
The bright-faced students with the big dreams were so excited and determined that they were all I could hear, but their dreams of flying to the moon, becoming a spy and being famous (idolizing Brittany Spears or the Spice Girls) sounded so implausible to me that I thought they were crazy. But then, to hear the certainty in their voices and the reassurance of Mrs. S, I was frightened. I began to doubt myself and consider the fact that it sounded impossible simply because I wasn't good enough to ever have one of those professions.
I eyed my empty page with great caution, attempting to hide the fact that I was having a difficult time. I connected the worn-down pink eraser to the paper and pretended to erase something that I had previously pretended to write.
This was hard.
So I decided to focus on the top of the page, putting my thoughts into "short term goals" instead of "long term goals." Quickly scrawling, "get good grades," "make new friends," and "have a good year," in succession was painless enough; they were little things – easy things – that weren't stressful, took little effort and had great rewards.
But still, as the "long term goal" section leered at me, its emptiness made me fearful that my future would be nothing but the same. My teachers seemed so sure that the goals I would soon pen onto the single, insignificant, blaring white and unfriendly piece of paper before me would define and outline my life; setting me up for success or failure depending on the written words. And so I began to adopt the goals of my peers. As the teacher made the rounds to collect our assignments, the prospect of becoming a famous singer suddenly sounded much more appropriate. The deadline was creeping upon me, so I wrote it down. I didn't want to be a singer, but if the paper said that I did, then I would grow to love it, right?
Ha.
I know this is a well-known fact, but there are very few people who really and truly know exactly what they want to do with their lives in the future. I get that, and my teachers undoubtedly knew this fact themselves, but in the efforts of trying to "better" us – even though their intentions were good – they did nothing but freak me out. I began to dread the yearly and ritual writing of goals because I felt weird for not knowing what I wanted to do in the future. I realize now that I was not alone in my "weirdness," but seriously – back then, I had no clue. I felt very alienated.
But now, over a decade down the line, I've a new understanding of this whole goal setting business.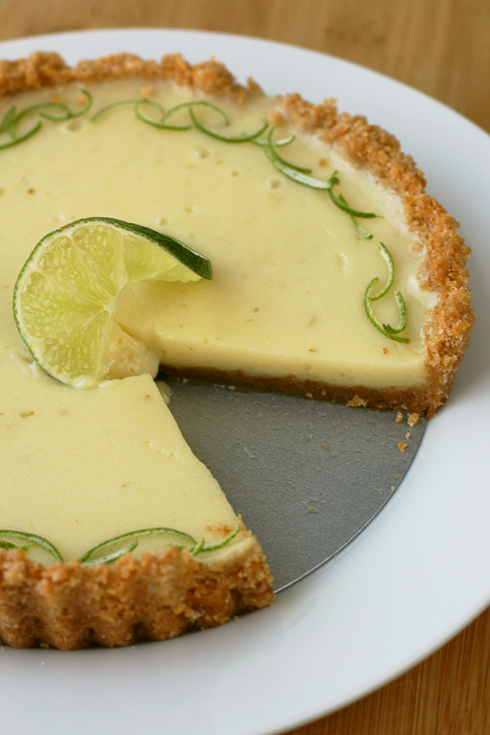 Careful rewording of my short-term goals leaves me with a list of "longish" term goals that I can live with:
Keep good grades. They'll look good when I apply for whichever job I end up applying for in the future.
Make lifetime friends. Find the people that I can't live without
And, as corny as it is:
Have a great life. Because seriously – that's all that matters in the end.
Lime Curd Tart very slightly adapted from Baked Bree
I have never had a traditional Key Lime Pie, but I absolutely loved this! It's a very refreshing dessert.
Printable Recipe
For the Crust:
1 1/2 c (355 ml) graham cracker crumbs
1/2 c (100 g) sugar
6 Tbls (85 g) butter, melted
Preheat oven to 375F (190C).
Combine the crumbs and sugar in a bowl, then add the melted butter. Mix to combine, then press evenly into a 9″ tart ring or springform pan using your hands or a glass with a flat bottom. Bake for about 9 minutes and cool on a rack.
For the curd:
2 Tbls water
1 tsp gelatin
1 c (200 g) sugar
1/2 tsp salt
1 lime, zest of
4 eggs
3/4 c (175 ml) key lime juice (I use regular limes)
1/2 c (120 g) butter, cubed
1 tsp vanilla
Fill a small pan with water and bring to a simmer. Meanwhile, pour the two tablespoons of water into a small cup and sprinkle the gelatin over the top to soften. Set aside.
Place the sugar, salt and lime zest in a bowl that will fit well over the pan of simmering water (you will be using it as a double boiler) and rub the zest into the sugar with your fingers until fragrant, about two minutes. Whisk in the eggs and lime juice.
Set bowl over the pot of simmering water and, whisking constantly, cook until thickened.
Begin adding butter, one pat at a time, until it has melted.
Add the softened gelatin, remove the bowl from the heat and add the vanilla. Pour into the cooled crust, cover and refrigerate until set, about 3 hours. Serve with whipped cream and garnish with lime zest, if desired.