Although storage is not necessarily an issue thus far, traces of the move still linger in the apartment. Homeless objects are scattered here and there, longing for purpose and dignification but residing, for now, in impractical places. Printers are not often found at the foot of a bed, under a microwave and next to an old fashioned heater, but hey – it fits.
Headbands. A passport. Packs of gum. An address book. Lotions. The list grows longer each day as I inventory the deep box at the foot of my bed. Most of these things used to be kept in or on a desk, but here, as I lack one, they seem destined only for my underwear drawer.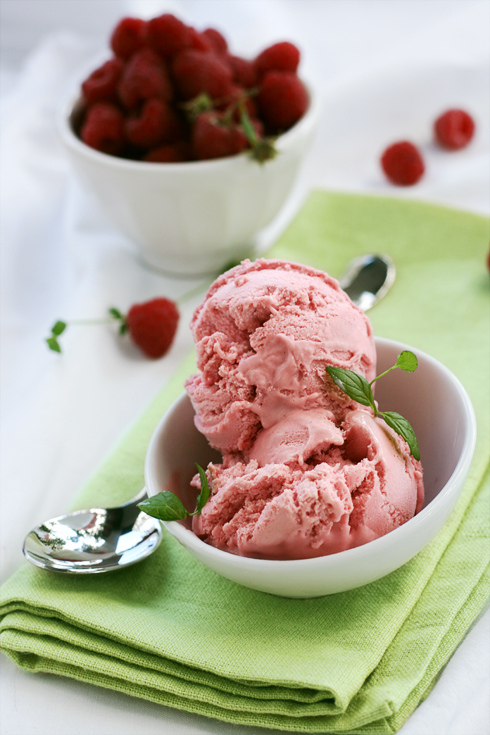 But of course, that bothers me. A bit, at least, because I like to be organized and for everything to have a logical place around me. However, considering the fact that I don't exactly
want
to invest money in a desk (don't worry, Mom and Dad, I have other places to do homework!), nor do I know for a fact that I want one
that
badly, I'm going to live with it.
Thus, the box will be emptied and the drawers will be filled.
It's bizarre to see the boxes and imagine them as nothing more than projects and obligations; a sign that I have yet to settle myself completely into my new home and a constant reminder that I'll have to clear the room of them in some way. In the dark they trip my feet, in the day they are shoved into corners and for over a week they've contained the frustrated, lost and purposeless things that I probably didn't need to bring.
In a word, these boxes are annoying.
But I hate to think in this way because it makes me feel – if you'll forgive me – old.
It wasn't that long ago that I would have wanted nothing more than to have these boxes in my life and that organization was just a thing for "grown ups." It wasn't that long ago that I would have swiftly dumped the boxes of their contents and run crayons and markers over their surfaces, taped on construction paper and asked for help to cut windows and doors. It really wasn't that long ago that these boxes would be houses and restaurants, ships and airplanes…
Or was it?
The concept of play has, obviously, changed for me. Although it would probably be pretty awesome to start a blog about things to make with cardboard boxes (I wouldn't doubt that one probably exists), that's not what I did because, well, I probably wouldn't be very good at it. The generic toys of childhood have disappeared from my interests and I've turned, instead, to other forms of entertainment, leaving them only to memory.
What made them so amazing to me as a kid was the fact that they could be and do anything you wanted them to. I realize that this sounds really corny and silly, but honestly – they sparked my imagination, and I loved it.
Unfortunately, I can't appreciate boxes for what they are anymore.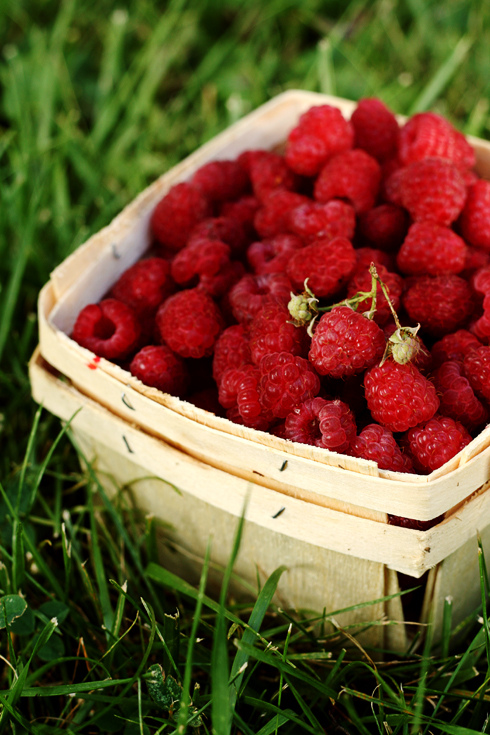 But you know what? I can deal with that too because I have other "boxes" in my life. I'm still inspired by simple things, and I haven't – and won't – give up my imagination. I'll continue to pack and unpack my life, using these memories to hold it together, and enjoy myself regardless of the age I keep.
That's just how it should be.
Raspberry Ice Cream from Butter, Sugar, Flour with slight changes
Printable Recipe
1 1/2 c (355 ml) half and half
1 c (200 g) sugar, divided
1/2 tsp salt
7 egg yolks
1 1/2 c (355 ml) heavy cream
1 1/2 c (355 ml) strained raspberry puree
1 Tbls lemon juice
1 tsp vanilla
Place the half and half, 1/2 c of the sugar and the salt in a medium saucepan. Put over medium heat and bring to a boil.
Meanwhile, in another bowl, beat the remaining 1/2 c sugar with the egg yolks to the ribbon stage, until lightened in color and texture.
When the half and half has come to a boil, immediately pour about 1/2 c into the egg yolks, whisking the entire time to ensure that you do not curdle the yolks. Continue adding the half and half in small amounts until about half of it has been whisked into the eggs, then pour the egg mixture into the pan with the remaining half and half and cook until thickened, whisking constantly.
Pour the hot custard through a strainer, if desired, into a large bowl. Add the cream, raspberry puree, lemon juice and vanilla. Whisk to combine, then press plastic wrap to the surface of the custard and refrigerate until very cold. I refrigerated it overnight, but this recipe suggests that you freeze it within 4 hours of making the custard to preserve the fresh taste of the berries. It is up to your discretion! After the custard has cooled thoroughly, freeze it in an ice cream maker according to the manufacturer's directions.