As they pull their backpack from underneath their seat, they will the poured cement floor to let it slide soundlessly forward. But without success, as the offensive drag is difficult to smother. Carefully pinching the zipper pull between their thumb and forefinger, they offer a gentle tug of encouragement, but it is followed by a grimace at the deafening ziiiiiiiiiiiiiiiip the zipper exhales in response. A sheepish look is cast to the left, then to the right, but it's already too late.
The wave has started.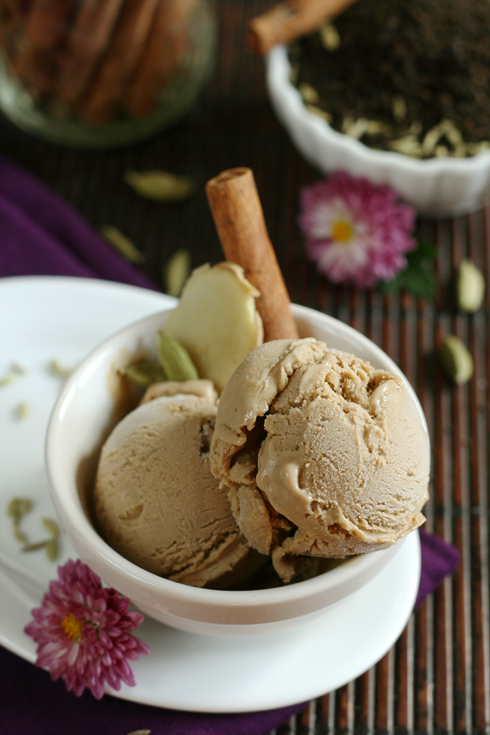 Without bells, there is no official end to classes, but us students are sure to keep good track of our time. It's hard not to peek at the clock during lectures, and harder still to ignore the approaching end of the period. As the minutes dwindle, glances become more fevered and frequent, and Profs become visibly agitated when they see that they're losing their pupils. I make it a point to listen as intently as I can at this point, but as they try to get out their last few sentences amid the shuffle, it's impossible to hear.
It's startling to see the effect such a phenomenon has on a large class. In a 605 person lecture hall, you can almost see to origin of the wave and those "ignoring" it mixed within. Stiff against the flow, the students who remain upright or propped on elbows defy the urge outwardly, but you can see in their eyes that they are dying to be freed.
I like to think that it's worth it to try to pay attention in those final moments (and I do so out of respect), but it's hard to ignore the urge to follow the shepherd and pack my bags in the same fashion. And even though I refuse to fill my backpack while my prof is speaking, I am still mentally packed well before they've wished us a good afternoon through gritted teeth.
But of what true use are those final moments? In comparison to the others, the ones in which the actual material is covered, the final moments contain so little. Half-hearted/expected/required pleasantries intertwined with brief summations of previously covered information spill out over the lecture hall as an indication of the lecture's completion. And so we respond.
And we're gone.
But there's no way to remedy this. The final minutes cannot be eradicated by any means, and in a 605 person lecture, that first zipper will always be drawn.
I'm just going to try to make sure that it's not mine.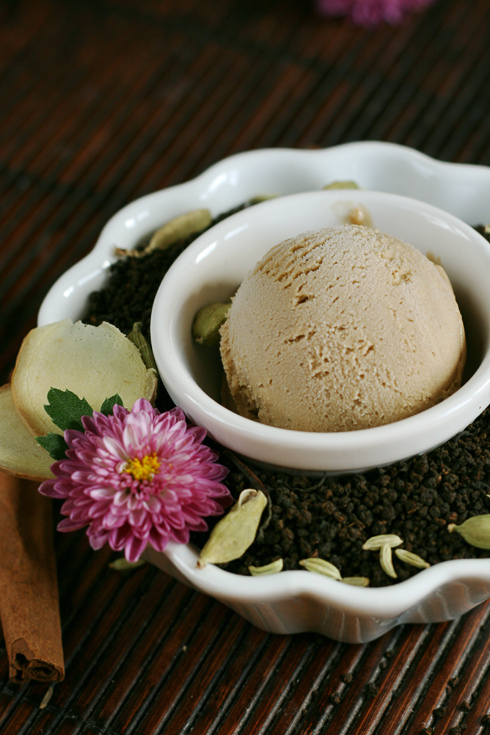 And I'll try not to get trampled on my way out.
Chai Ice Cream
The amounts I've provided for the spices and tea are estimates. Use more or less as desired, but keep in mind that flavors will be more subtle when the ice cream is frozen.
Printable Recipe
1 1/2 c (355 ml) heavy cream
10 cardamom pods, crushed
2 tsp fennel
1 tsp cinnamon
1 inch fresh ginger, crushed
1/4 c (60 ml) loose tea
1 1/2 c (355 ml) whole milk
3/4 c (150 g) sugar, divided
7 egg yolks
1/2 tsp salt
1 tsp vanilla
Place the cream, cardamom, fennel, cinnamon, ginger and tea in a sauce pan. Bring to a boil and let cool to infuse. Strain the mixture and return the infused cream to the pan, adding the milk and 3/8 c (75 g) of the sugar. Place over medium heat and bring to a boil.
Meanwhile, whip the egg yolks with the remaining 3/8 c (75 g) sugar and the salt. Beat them with a wire whisk until they are lightened and form ribbons.
When the cream mixture has come to a boil, begin pouring a slow, steady stream into the yolks, whisking constantly to temper. When about half of the cream has been added to the yolks, pour the yolk mixture into the pan with the cream. Continue cooking, whisking constantly, until thickened.
Remove from heat and whisk in the vanilla, then pour into a container to cool. Press plastic wrap directly to the surface of the custard, then refrigerate overnight before freezing according to your manufacturer's directions for you ice cream maker.