I have a pair of really, really, really cheap silver-rimmed, mirrored aviators.
I wear this pair of really, really, really cheap silver-rimmed, mirrored aviators almost everyday.
Hey – stop looking at me like that.
I know they have a bit of stigma associated with them. I know that they seem kind of off-putting. I know that talking to me while I'm wearing them makes it difficult to focus on what I'm saying.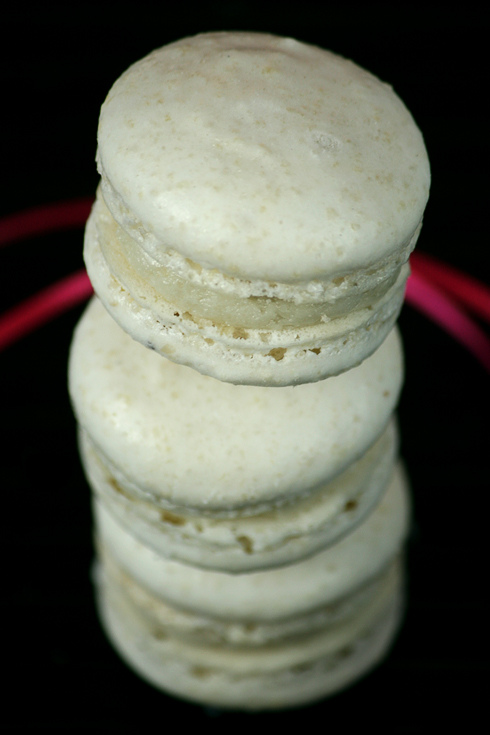 I also know that my particular pair is pretty much worthless when it comes to functioning as they should. I mean, I squint when I wear them and I can't look down or they'll fall off my face. They're webbed with scratches and dotted with pits, and I've kicked the lenses out on more than one occasion.
Yes. I said kicked.
It's a long story.
But despite all this, I continue to wear them. I'm pretty sure they were "in-style" at one point – maybe – so for awhile they made me seem "hip" and "cool" – I think. I'm not as much of a vagabond as you might expect someone who wears them to be, but I like to think that they "work" and suit me in some way. Which is not to say that they match my so-called "style," or my attitude for that matter, but they still seem like an appropriate fit.
Am I overusing the quotes today?
Anyway, long story short, I still like them, regardless of the fact that current trends might dictate otherwise (thank goodness that these, at least, appear to be "out").
I've noticed lately that, when it comes down to it, I really lack a sense of style. My favorite shirt is a plain, black v-neck, and I have four more – differing only on color – hanging in the order of the spectrum on the rack in my closet. I have other shirts, of course, but I feel juvenile wearing the ones with once-funny sayings across the chest and over-dressed when I wear button-ups to class. Oftentimes I find myself getting dressed over and over again in the morning, desperately trying to match one article of clothing to another. But the result, after three potential outfits, is a bed covered in rumpled clothing and me dressed in jeans and… A v-neck.
I don't own trendy jackets or shawls, so I wear one of three hoodies to class or my faux-leather jacket at night. Sometimes I get lucky and they kinda match – maybe – and other times I look like I'm just trying to be warm. Perhaps a little frumpy, but warm all the same. Which, honestly, isn't so bad, right? I mean, isn't comfort greater than matching? To an extent, anyway? No worries – I'm not going to start rocking a Snuggie to class, but seriously: is it so bad that I don't mind my non-fashionable hoodies?
I can't decide if all of this is due to expense or if I just don't care. Obviously, I want to look presentable (even "good," if it's possible), but I don't see that happening at the cost of a $39.99 shirt + a $49.95 jacket over a $49.99 skirt and 2 for $24.99 leggings. Spending an equal amount on good chocolate, vanilla beans, butter or – hell – even flour just seems so much more useful and rewarding…
Is that weird?
Anyway, as I walk to class in my plain hoodie and plain clothes, my really, really, really cheap silver-rimmed, mirrored aviators are the only point of interest to my entirely plain ensemble. Maybe I don't look completely trendy, but for those who do: you're so very welcome for the mirrors.
P.S. Thanks, H, for being a hand model. You rock!
P.P. S. I swear that the Twilight-ness of these photos was completely unintentional. Please forgive me.
Apple Macarons
The apple buttercream filling in these is absolutely amazing.
Printable Recipe
Shells very slightly modified from Cannelle et Vanille
180 g almond flour
240 g powdered sugar
140 g egg whites, aged
2 g fine sea salt
80 g sugar
Separate the egg whites at least 24 hours to making this recipe, leaving them covered in the fridge. This helps remove moisture and increase acidity which will help create a fuller and more stable meringue.
Preheat the oven to 300F and cut 2-3 pieces of parchment paper to fit on baking sheets. Prepare a piping bag with a small round tip (a 10 works well) and set aside.
Combine the powdered sugar, almond flour and salt in a medium bowl and set aside.
Whip the egg whites until frothy, then begin slowly sprinkling in the sugar and whip to stiff peaks, or until the meringue doesn't slide in the bowl when tipped.
Sift the dry ingredients into the egg whites and fold until well combined and shiny. You want the mixture to spread slightly, but not be too runny.
Pour the macaronage into the prepared piping bag and pipe the macarons in small rounds onto the parchment. Bake them for about 8 minutes, rotate the sheetpan and bake for another 8 minutes or until the tops *just* slide over the feet.
Apple Butter
You could definitely use store bought apple butter for this, but we had a lot of apples laying around after a trip to the orchard and I wanted to use them up. The benefit of making it at home is that it makes your house smell wonderful.
1 lb 9 oz apples (I used a mix of Mutsu and Empire. I don't know that they're the best for this application, but it's what I had and I think it worked well)
2 c water
1/2c sugar
1 tbls lemon juice
1/4 tsp salt
1 tbls honey
1 stick cinnamon
10 allspice berries
4 cloves
1/4 tsp ground nutmeg
Peel and dice the apples.
Place the prepared apples and remaining ingredients in a large pot. Bring to a boil over high heat, then reduce the heat and let simmer until very soft, about 2 hours. Be sure to mix every once in awhile, increasing the frequency with which you do so the longer the apples cook. Once very soft and caramelized, remove from heat and allow to cool briefly before picking out whole spices and pouring into a blender or food processor to puree. Store in the fridge.
Apple Swiss Meringue Buttercream
Please click here for a step-by-step guide to making Swiss Meringue Buttercream and troubleshooting tips!
3/4 c sugar
3 egg whites
9 Tbls buter, softened
3/4 tsp vanilla
Apple butter
In a double boiler, cook the egg whites and sugar, whisking constantly, until sugar is dissolved. Remove from heat and whip (with a stand mixer or an hand-held one) until room temp, about ten minutes. Lower speed and begin adding the butter, piece by piece, waiting until each cube is incorporated before adding the next. After all butter is added, return mixer to high speed and beat until the buttercream comes together. Add the apple butter to taste and use to fill the macarons.