After a few rounds of Call of Duty, he lifted himself from the worn couch and slowly stepped away. His profile appeared over his massive left shoulder, and he politely asked, "are you hungry?"
"No. Thank you," I quickly responded, having previously cataloged the contents of his refrigerator and kitchen cabinetry. Findings the results of my quick and thorough exploration both slim and unfavorable, I was left with no option but to decline.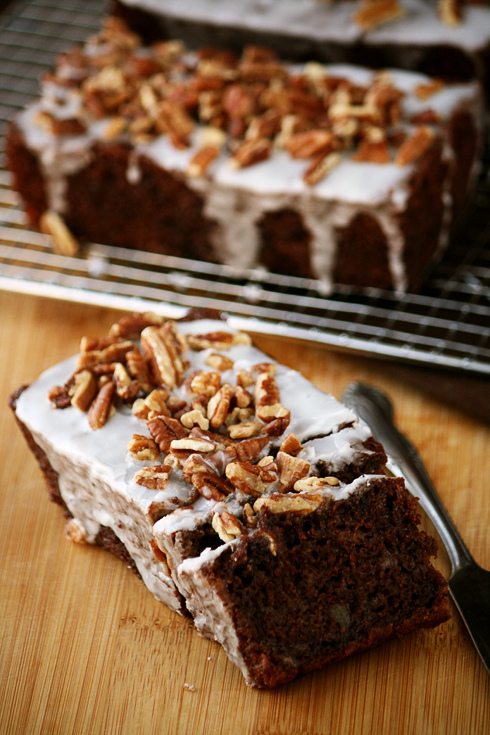 At my answer, a sly smile crossed his lips and a small dimple welcomed itself on his cheek. His short fingers connected with the refrigerator handle as he turned his head over his thick neck. "You know, for someone who bakes a lot, you really don't eat much, do you?" He laughed, collecting sandwich fillings from the top shelf of refrigerator, and placed them on the counter. "Are you sure?"
"Yes – definitely. I'm not hungry, thank you," I lied, watching the mammoth twist the dispenser on a bottle of French's mustard. The iconic yellow container was lost between his fingers as he painted a layer of the the condiment over a slice of white bread. After topping it with three perfectly round slices of olive loaf, he sealed the top with an additional slice of bread and lifted the plate from his kitchen counter. It took him three steps to make it back to the couch, where he fell heavily onto the cushions.
"My favorite sandwich," he proudly proclaimed, balancing the plate on his lap and searching for the remote with his free hand. "It's what my mom always made for me," he explained whilst simultaneously flipping sandwiches and taking a huge bite out of his most favorite meal, "when I was younger, you know?" The last words came out peppered with bits of Wonderbread and olive loaf, and I shared with him the most genuine smile that I could muster. He'd turned on the game and fallen into a bit of a football frenzy, blindly and quickly masticating his sandwich as he made noises of encouragement, excitement and frustration in the TV's direction.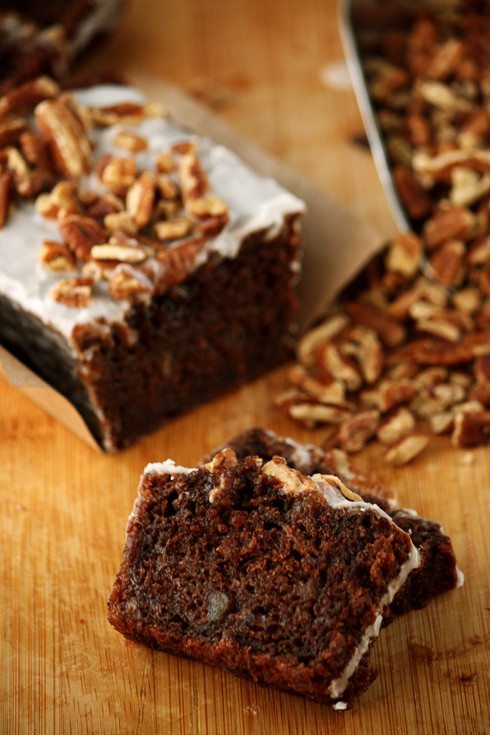 I didn't have any idea who was playing, or much of an understanding of the game's rules for that matter, so I occupied my hands with the hem of my jeans and my mind with my thoughts. I began to brutally dissect the guy's meal in my head, unable to think of olive loaf as anything but repulsive and inedible. But as I was destroying his sandwich like a cafeteria bully, I began to think about the "repulsive" things that I like to eat and had a sudden change of heart. The sauerkraut and Brussels sprouts that my family made for me while I was growing up are disgusting to many, many people, but I consider them a comfort food. So, seeing a similarity, I mentally rebuilt the poor guy's sandwich and cast an understanding smile in his direction.
It was that day that I promised myself that I would dial back my food snobbery.
And also that I would never, ever, ever eat an olive loaf and mustard sandwich.
Because that's important, too.
What do you consider a comfort food? Do you eat anything that your friends think you're crazy for liking? I wanna know!
Chocolate Banana and Pecan Bread
This bread is very, very soft and moist. Seriously delicious and definitely a new favorite for me!
Printable Recipe
1 c (142g) flour
1/4 c + 1 Tbls (27g) cocoa powder
3/4 tsp baking soda
1/2 tsp salt
1/2 c (100g) granulated sugar
1/2 c (80g) packed brown sugar
1 egg
1/2 c (118ml) vegetable oil
1 c (236ml) mashed very ripe banana
1/3 c + 1 Tbls (90ml) sour cream
3/4 tsp vanilla
3/4 c (177ml) pecans
Preheat your oven to 350F (176C). Grease one 8 1/2″ x 4 1/2″ loaf pan or three 5 3/4″ x 3″ loaf pans and set aside.
In a small bowl, combine the flour, cocoa powder, baking soda, and salt. Set aside.
In a large bowl, whisk together the sugars, egg and vegetable oil. Add in the banana, sour cream and vanilla. Sift 1/2 of the dry ingredients over the wet, and fold to combine. Add the pecans and repeat with the remaining half. Pour into the prepared pan and bake until the bread is firm to the touch and slightly cracked, about 60 minutes. Cool on a rack completely before glazing.
Quick Glaze
A splash of milk
Powdered sugar
Pour the milk into a bowl and sift powdered sugar over the top. Whisk to combine and add enough powdered sugar to form a thick glaze. Pour over the cooled bread and top with additional pecans, if desired.