Tradition would dictate that I'd be spending the evening before Thanksgiving baking a pumpkin pie. That I'd be standing in my kitchen, wrapped in an apron with pie crust making its way underneath my fingernails and drying over my knuckles.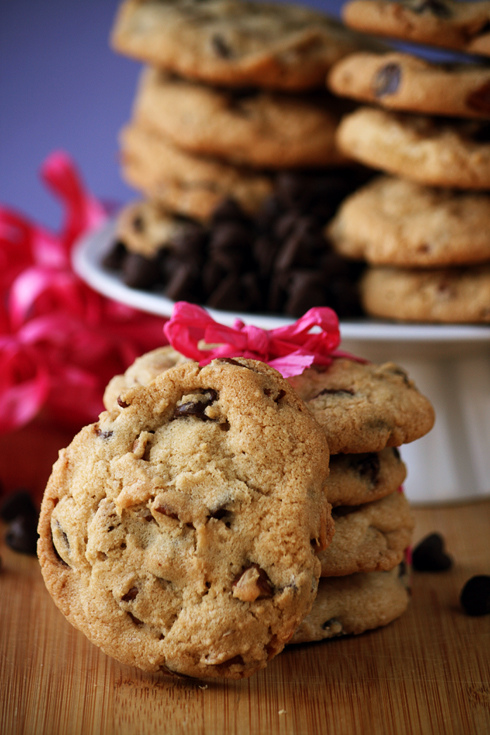 But not this year. At my Grandma's request, a red velvet cake will take the pie's place on the Thanksgiving table, and it will fit in just fine, I'm sure. Tall and lacquered with a generous layer of cream cheese frosting, a thin slice would surely be difficult to resist with a steaming cup of coffee.
A few hours after dinner, of course, and just moments before the tryptophan sets in.
Initially I was distraught over the thought of not having pumpkin pie for dessert. I was so sure that the meal would seem incomplete without it, but that's simply not the case. The only reason that I even associate pumpkin pie with Thanksgiving is the fact that it's been shoved in my face each year.
Not that I'm complaining, or anything. I mean, seriously, if someone shoved a pumpkin pie in my face, I'd probably just help myself to a slice.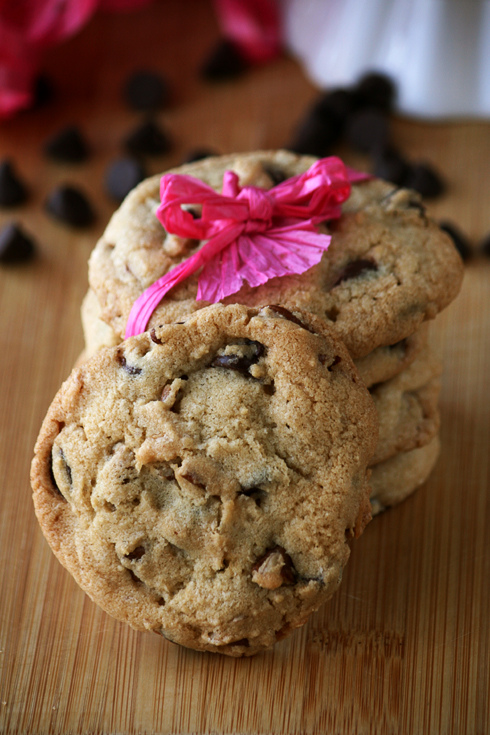 Unless they
really
shoved it in my face.
Then I'd probably be pretty angry.
There'd probably be a food fight.
You wouldn't really expect me to restrain myself in a situation like that, would you?
Anyway, I've accepted the fact that we don't need the pie to complete Thanksgiving. Sure, tradition is nice, but so is switching things up. Besides, it's not the food that makes the holiday, it's the people, right? It's corny, but you can't argue that it isn't true. So, because of this, I'll be happy even without the pumpkin pie. Because really, who cares? I'm just happy to be able to spend this holiday with the lovely people that I do.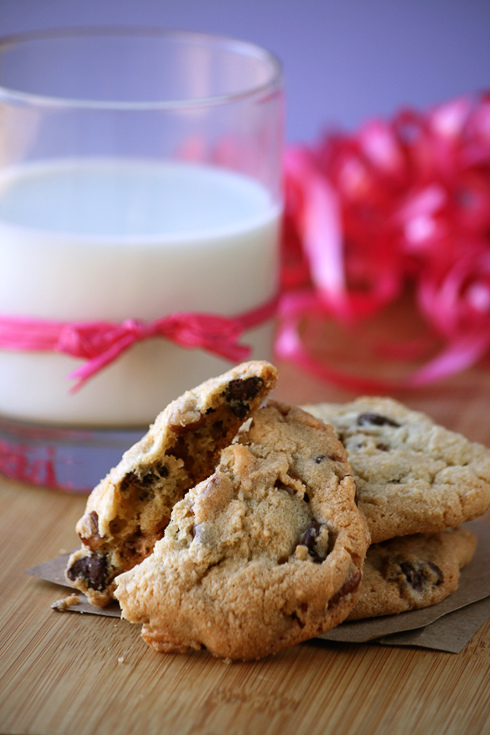 … And also to eat lots and lots of stuffing. Because it's kind of wonderful.
To my American readers, HAPPY THANKSGIVING!
And to everyone else, HAPPY THURSDAY!
Be safe and eat responsibly!
What's your favorite traditional holiday (Thanksgiving or otherwise) dish?
Grandma's Chocolate Chip Cookies
You're probably wondering why I'm not sharing a recipe for red velvet cake with you. Well, that's because we'll be eating it today, and I didn't want to cut into it before the meal. So instead I'm sharing my Grandma's recipe for chocolate chip cookies. They're not soft and chewy, but I prefer my chocolate chip cookies to be crunchy. The coconut adds a lot to the texture, so don't leave it out!
Printable Recipe
1 1/2 c (215g) flour
1/2 tsp soda
1/2 tsp salt
1/3 c (78ml) shortening
1/3 c (78g) butter, room temp
1/2 c (100g) sugar
1/2 c (71g) brown sugar, packed
1 egg, room temp
1 tsp vanilla
1/2 c (118ml) nuts, chopped
1/2 c (118ml) coconut
1 c (236ml) chocolate chips
Preheat the oven to 350F (176C) and line two cookie sheets with parchment paper.
In a medium bowl, sift together the flour, baking soda and salt. Set aside.
In a large bowl, cream together the butter and the sugars until light. Add the egg and vanilla, then beat to combine. Add the dry ingredients in halves, then fold in the nuts, coconut and chocolate chips. Scoop onto prepared baking sheets, spacing 1 1/2″ apart, and bake 12-15 minutes.
Let cool on pan for 3 minutes, then transfer to racks to cool completely.