Resting crookedly on its hinges, I provide a gentle lift to the bedroom door to ensure a silent close for a sleeping roommate. A fleece blanket drapes itself gently over my shoulders as I stand in the living area, it's knots and loose scraps my only companions at this early hour. Between the cabinetry and counters, a simple back and forth results in a bowl of Cheerios, which I carefully carry to the coffee table. Although the contents awkwardly attempt to converse, I ignore the uninspiring bowl's persistent "oooooooo" and focus, instead, on the day ahead.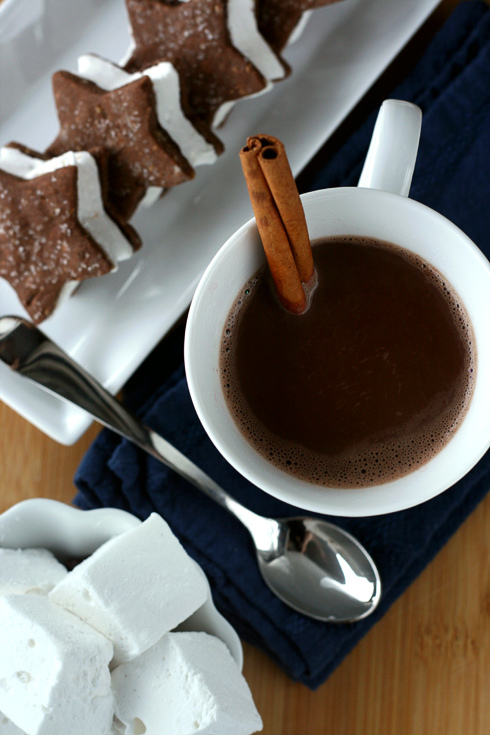 A similar routine, I must admit, to last year's. Quiet. Contemplative. But this
alone
thing isn't something I'm used to. I grew up eating breakfast with D at the kitchen counter, chatting with my mom in the living room or sitting across from dad at a small restaurant. Last year, as a freshman, I spent most mornings with P or K, often finding someone else to join when the two of them were unavailable. But this year, being the only early-riser in an apartment for two, there have been many days in which I haven't spoken a word until well past noon. Waking with thoughts destined to be unspoken, my mind rumbles and hungers for a familiar exchange of words and reflection; a nutritious side to the bulging bowl of cereal on the coffee table before me.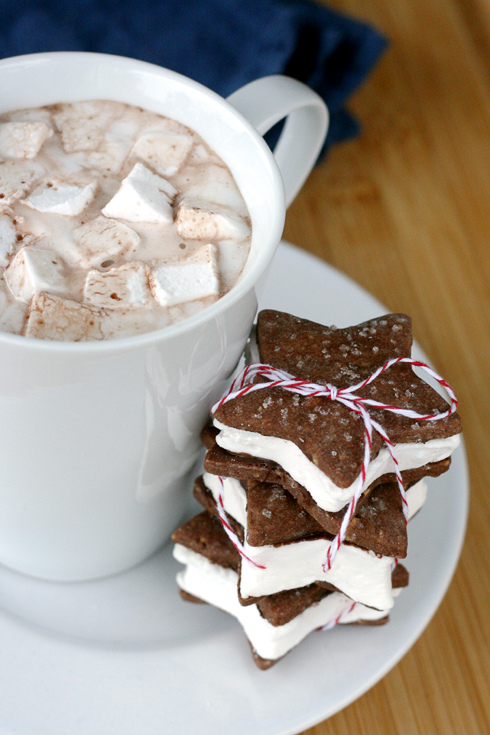 But I don't really need it,
I tell myself as I crunch through a spoonful of cereal, and I believe it. Internalized and accepted, it's truly a comfort to know that I'm capable and, at the heart of it, happy to be alone. It also has the benefit of making the mornings that I do spend with others even more appreciated than before, which makes me see just how much I value all the individuals that I am so lucky to have in my life.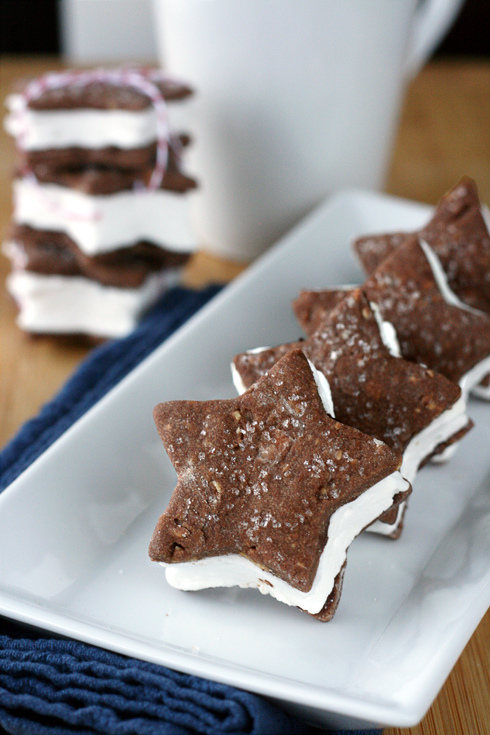 So I take my time, reveling in the moments without noise and distraction and loosely plan the day. Bundled up in the fleece blanket, it's almost as if I have all the time in the world…
This is my entry to the Holiday Recipe Exchange. Come join the fun at the My Baking Addiction and GoodLife Eats Holiday Recipe Swap, sponsored by Scharffen Berger!
Hot Chocolate, a recipe provided by P
The cinnamon, cayenne and salt do not impart a true taste to the cocoa, but serve more to amplify the taste of the chocolate. Be sure to taste before serving and adjust as desired. Makes 2 servings.
Printable Recipe
2 1/2 c (590 ml) milk
1/8 c (18 g) brown sugar
1 Tbsp honey
1/4 c cocoa
1/8 tsp cinnamon
pinch cayenne
pinch salt
Combing all ingredients in a pot and bring to a boil. Pour into mugs and serve.
Chocolate and Almond Marshmallow Sandwich Cookies
These take a little work, but the texture contrast of the finished product is really wonderful!
Printable Recipe
Chocolate and Toasted Almond Sables adapted from Craft of Baking
1/8 c (15 g) almonds, finely chopped or ground
1 1/8 c (160 g) flour
1/4 c (23 g) cocoa
1/4 tsp salt
10 Tbls (142 g) butter, room temp
1/4 c + 1 Tbls (56 g) sugar
1 egg yolk
1 tsp vanilla
Sanding sugar, if desired
Toast the almonds in a skillet over medium-low heat until nicely browned, being careful not to burn and stirring often. Pour into a medium bowl and add the flour, cocoa and salt. Stir to combine and set aside.
In a medium bowl, beat the butter until lightened, then add the sugar and beat until very light and fluffy, about 5 minutes. Add the egg yolk and vanilla, stir until completely combined. Add the dry ingredients in two parts, mixing just until combined.
Divide dough into thirds and wrap in plastic wrap. Chill 30 minutes.
Remove dough from fridge and roll out, on a flour-dusted surface, to 1/8″-1/4″ thick. Cut out cookies and transfer to a lined baking sheet. Sprinkle with sanding sugar, if using, then bake 12-15 minutes. Allow to cool on pans.
Marshmallows via Alton Brown
This can be done using a hand mixer, but a stand mixer will produce a much fluffier mallow!
1/4 c (40 g) confectioners' sugar
1/4 c (30 g) cornstarch
Nonstick spray
3 packages unflavored gelatin
1 c (237 ml) ice cold water, divided
1 1/2 c (298 g) granulated sugar
1 c (237 ml) light corn syrup
1/4 tsp salt
1 tsp vanilla
Combine the confectioner's sugar and cornstarch in a small bowl and set aside. Spray a 9″ x 13″ pan with nonstick spray, and pour in the sugar/cornstarch mixture. Tip the pan to coat all sides, then reserve the excess in a small bowl.
Place the gelatin in the bowl of a stand mixer and add 1/2 c of the water. Set aside.
In a small saucepan, combine the remaining 1/2 cup water, granulated sugar, corn syrup and salt. Place over medium high heat, cover, and cook for 3 to 4 minutes, until the sugar is dissolved. Refrain from stirring the pot; simply swirl it to distribute the granules. Uncover after the sugar has dissolved, and put a candy thermometer into the pot. Continue to cook until the mixture reaches 240F, approximately 7 to 8 minutes. Once the mixture reaches this temperature, immediately remove from the heat.
Turn the mixer on low speed and, while running, slowly pour the sugar syrup into the gelatin, being careful not to hit the beater or the bowl. Once all of the syrup has been added, increase the speed to high. Continue to whip until the mixture becomes very thick and is lukewarm, approximately 12 to 15 minutes. Add the vanilla during the last minute of whipping.
When ready, pour into the prepared pan, using a lightly oiled spatula to spread. Dust the top with enough of the remaining sugar and cornstarch mixture to lightly cover and reserve the rest for later. Allow the marshmallows to sit, uncovered, for at least 4 hours and up to overnight to set.
Turn the marshmallows onto a cutting board and cut into desired shapes (to match the cookies or simply for cocoa) using a greased knife or pizza wheel. Dust all cut sides with the remaining sugar mixture, and store in a covered container until ready to use.
Assembly
Cookies
Marshmallows
Chocolate chips
Place a handful of chocolate chips into a small bowl and microwave for 15 seconds. Stir the chocolate, then microwave for 15 seconds, stirring again. Continue this process until the chocolate is smooth.
Using an offset spatula, carefully spread the melted chocolate onto the flat side of a cookie. Press a marshmallow into the chocolate, then repeat with one more cookie to complete the sandwich.