"I'm Heather," she told me while swiftly turning a chair in my direction. After I introduced myself and sat down, she fastened a black smock around my neck, turned my chair toward the mirror and directed her eyes, now brimming with polite patience, into my own from over my left shoulder. I quickly explained the cut I wanted to her, and she, understanding, nodded and lead me to another chair.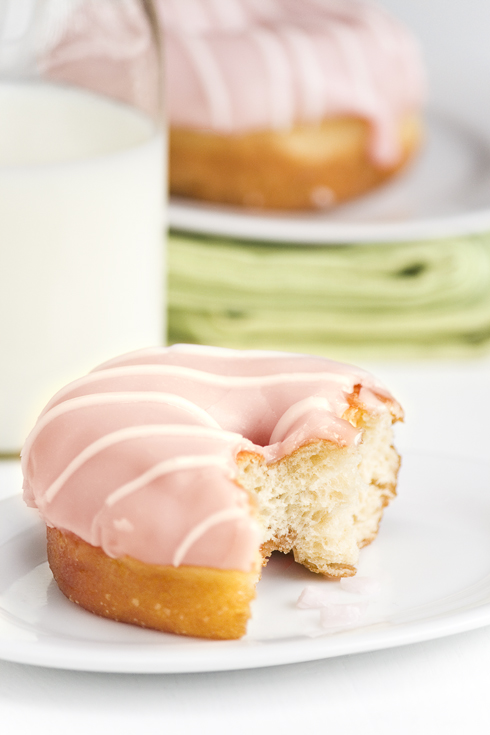 Heather instructed me to lean back and caught my hair over the basin of a black sink with thin hands. I stared silently at my salt-stained shoes for a few seconds before asking how her day had been, fervently hoping that she would be up for conversation and receptive to the prompt. (Have you ever sat through an awkwardly quiet haircut? Not fun!)
Fortunately for me, Heather was more than happy to chat. She told me that she liked her job, that she had been cutting and styling hair for six years and that she had been having hard time not cutting her own for the past few months, as she was trying to grow it out. Hanging in elegant coils around her face and down her back, her hair was perfectly styled and in far better shape than mine had ever been. She was dressed in red and intermittently singing along to the love songs on the radio – clearly 100% made-up and in the spirit of Valentine's Day – which lead me to ask a question:
"Do you have any Valentine's Day plans?" I asked, fully expecting to hear about the romantic night her boyfriend had planned for her, how many weeks she'd been looking forward to the evening and precisely how long she'd spent getting ready that morning.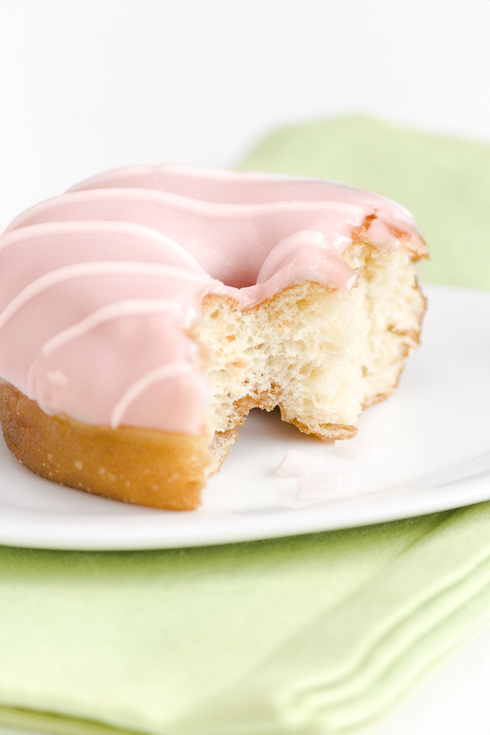 Instead, to my surprise, Heather was suddenly drained of her bubbly-ness. Altogether stopping the
snip, snip, snip
of her scissors, her eyes dropped and her stare became lost in the distance.
Crap
, I thought, feeling nervous anxiousness fall all around me like locks of hair on the smock. I struggled to find a way to erase the words that had stupidly passed through my lips; hesitating to look further at her reflection. But before I could think of anything, she managed to find herself, and explained to me that she was single, and had been for two years, but still planned to go to a party with a friend that evening. She ended the sentence with a smile that seemed half genuine and half forced.
I couldn't tell how she felt anymore. Our conversation showed signs of continuation, and her upbeat nature had returned, but I sensed that that was half forced, as well.
I nodded agreeably to the next words she shared, but I was surprised at where our exchange was going. It seemed to me, based on her new focus on dieting, that Heather was unhappy with her appearance.
And I couldn't believe it.
I tried to be supportive as she told me about the drops she was taking and the 500 calories a day she was consuming. I tried to be supportive when she told me that she had lost 10 pounds in a week and that she couldn't wait to keep losing weight. But when I looked at her; a thin girl with perfect hair, a pretty face, a good sense of humor, a kind personality and loads more fashion sense than myself; I couldn't help but feel bad that she couldn't see herself for who she truly was.
Someone who didn't need to change.
I know I'm not skinny, but I'm ok with how I look and how I act, so I don't punish myself for enjoying food. I was sad to think that she didn't have the same luxury.
But what was even more bothersome was the way she was going about losing weight. Yes, I understand it's frustrating to not be able to shed pounds. I've been desperate to lose weight before too, so I know what it's like to think you've discovered a quick fix. But truthfully, there isn't one. It's not healthy to eat 500 calories a day, and I don't see how you could ever be happy in life if you continually refused yourself food – one of its simple joys. I knew Heather's plan was formulated with the intent of making her happier, and I tried to respect her thoughts, but it was hard to keep my mouth shut.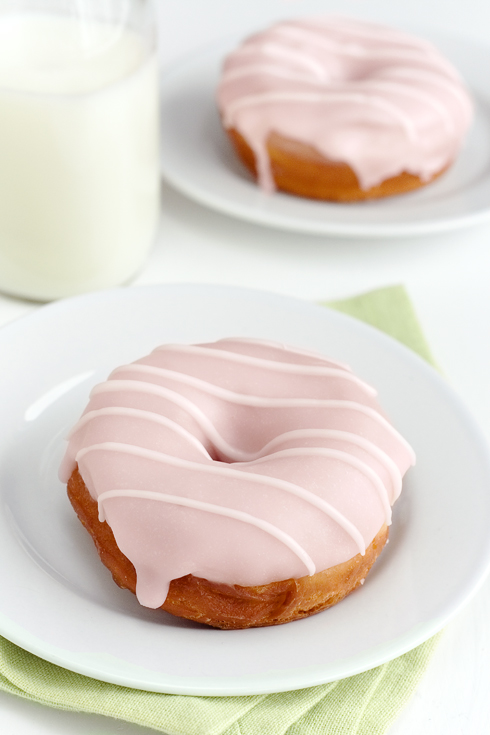 In a voice free of judgment, free of frustration and free of condescension, I did tell her that I didn't think she needed to lose any weight. She thanked me, of course, but I knew it didn't mean anything to her. What she really needs, I know, is to hear that same comment – from herself.
And believe it.
Yeasted Doughnuts adapted from Alton Brown
After getting my hair cut, I went home and ate three of these. Just saying.
Printable Recipe
1 1/2 c (355 ml) milk
1/3 c (70 g) vegetable shortening
1/3 c (78 ml) warm water (95F to 105F)
2 pkgs instant yeast
2 eggs, beaten
1/4 c (50 g) sugar
1 1/2 tsp salt
1 tsp freshly ground nutmeg
4 1/2 c (640 g) flour, plus more for dusting surface
Peanut or vegetable oil, for frying (1 to 1/2 gallons, depending on fryer)
Heat milk and shortening in a small saucepan until the shortening has melted. Pour into a small bowl and set aside.
Pour the warm water into the bowl of your stand mixer, and sprinkle on the yeast. Let set for five minutes until bubbly. After 5 minutes, add the milk and shortening mixture, first making sure the milk and shortening mixture has cooled to lukewarm. Add the eggs, sugar, salt, nutmeg, and half of the flour. Combine the ingredients on low speed using the paddle attachment until flour is incorporated and then turn the speed up to medium and beat until well combined. Add the remaining flour in 1/2 cup increments, combining on low speed at first, and then increase the speed to medium and beat well. Change to the dough hook attachment of the mixer and beat on medium speed until the dough pulls away from the bowl and becomes smooth, approximately 3 to 4 minutes. Transfer to a well-oiled bowl, cover, and let rise for 1 hour or until doubled in size.
On a well-floured surface, roll out dough to 3/8-inch thick. Cut dough using a 2 1/2-inch round cutter and a 7/8-inch ring for the center. Set on floured baking sheet, cover lightly with a tea towel, and let rise for 30 minutes until very fluffy. Re-roll scraps once, if desired.
Before frying, lay three layers of paper towel on your counter and place an inverted cooling rack over them to wick away oil.
Preheat the oil in a deep fryer or Dutch oven to 365F. Place the doughnuts into the oil, 3 to 4 at a time, and cook for 1 minute on each side, turning with tongs or chopsticks. Transfer to cooling rack, flipping after one minute to drain other side.
Allow to cool for 15 to 20 minutes before glazing.
Doughnut Glaze via Alton Brown
Printable Recipe
1/4 c (60 ml) whole milk
1 tsp vanilla extract
2 c (312 g) confectioners' sugar
Food coloring
Before making the glaze, fill a bowl large enough to hold a medium saucepan with warm water, being careful not to add so much that it will overflow when the pan is dipped in. Set aside.
Combine milk and vanilla in a medium saucepan and heat just until warm. Sift confectioners' sugar into milk and whisk very slowly, being careful not to create bubbles. When fully incorporated, add food coloring until your desired color is reaches and remove the glaze from the heat. Place saucepan in the warm water. Dip doughnuts into the glaze, 1 at a time, and set on a cooling rack for at least 5 minutes before serving.