When I was little, it took but a light dusting of overnight snow to centralize my morning routine around our television. I would prepare – and consume – my breakfast in front of the screen, pack my backpack on the living room floor and put on my socks while sitting on the couch, all the while taking healthy glances at the box in an impressive stupor, much to the chagrin of my parents.
Repeatedly, they told me to hurry up, and although I may have hastened my movement to some degree, I didn't really listen. I would continue with my routine, but my head would be turned toward the television.
Checking for school closings.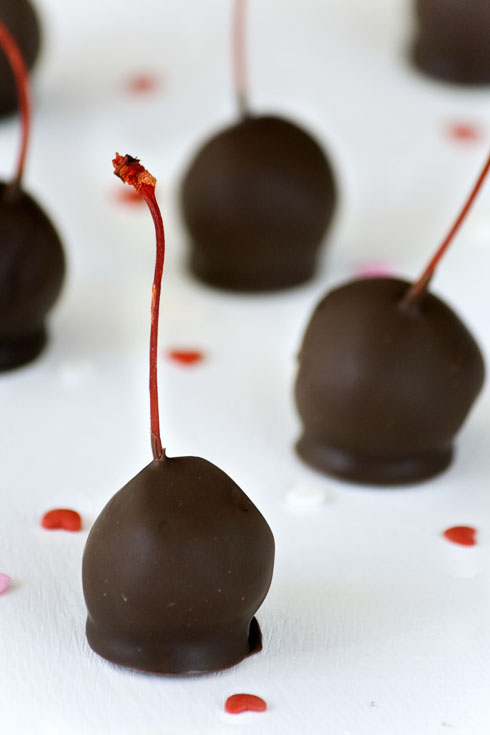 Old school.
I don't want to say that I was sure, but I was certainly hopeful. Hopeful that the snow on the ground would be enough to call the whole day off and hopeful that my district's name would, consequently, find its way into the queue spinning away on the local new station. Excitement would build as the G districts came to an end and I would hold my breath as the H districts cycled through. By the time the I districts had their turn, one of two things had occurred:
1. School was closed and I had permission to spend the morning watching cartoons instead of sitting in latchkey. Or,
2. My district's name was not on the list, and I was in denial; angrily muttering about how unfair it was that kids from districts X, Y and Z got the day off but we didn't. Mom and Dad would power down the television and it was back to business as usual.
But sometimes in the case of event 2, when I kept quiet about the exclusion of my school on the closing's list, I would sit through the cycle a few more times, hoping that there would be last minute additions.
And sometimes there were.
Sometimes we would be buttoned up and ready to leave when I spotted it and stopped the line of traffic through my kitchen. Wildly gesticulating, I would point my finger toward the screen and yell, "there! Look! SNOW DAY!" as if screaming somehow ensured that my parents would see the listing and believe me. It was satisfying to finally see my districts name on the screen, followed by a hyphen and the blessed word, closed. After waiting and watching, there it was.
But now, things are different. Two days ago when I received a phone call and an e-mail from MSU in addition to numerous texts from friends and Facebook status updates telling me that classes for the following day were canceled, I realized that the days of anxiously waiting for school closings to cycle through are nearly (if not completely) over. It's almost hard for me to believe that I ever did wait for information like that, instead of directly seeking it and having it handed to me.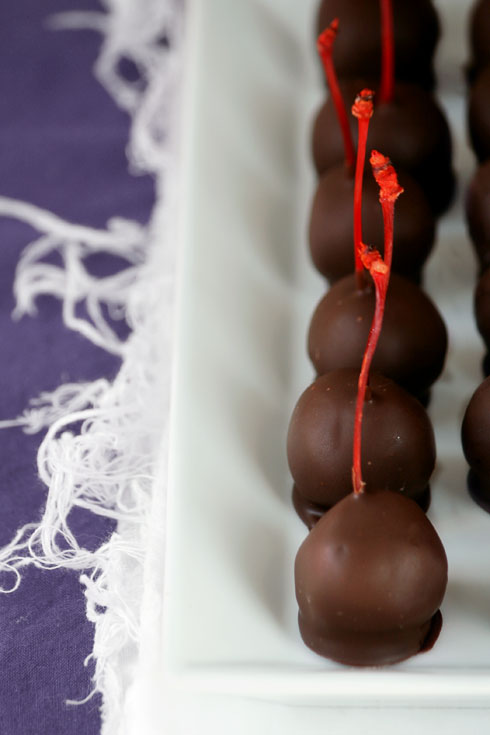 Funny how things have changed, isn't it?
But one thing that hasn't changed is how much I love snow days. Having the day off yesterday was just as awesome as ever, especially since I was snowed in with my friends and a fully-stocked kitchen.
Awesome.
Chocolate Covered Cherries via AllRecipes
These are great when eaten right away, but they're best when prepared about two weeks in advance and allowed to "ripen" in the fridge.
Printable Recipe
About 20 maraschino cherries from an 18oz (532ml) jar, preferably with stems
1 Tbsp butter, room temp
1 Tbsp corn syrup
2/3 c (103g) confectioners' sugar
5 oz (142g) chocolate or chocolate candy melts
Line a baking sheet with parchment paper and set aside.
Drain cherries and set on paper towels to dry.
In a medium bowl, beat together butter and corn syrup until smooth. Slowly work in confectioners' sugar and knead to form a dough. Add more sugar if the dough is too sticky to handle or more corn syrup if it's too stiff.
Pinch off about 1 tsp of the dough and press it into an oval shape between your fingers. Wrap around a cherry and pinch to seal. Set on parchment-lined baking sheet and repeat. Chill wrapped cherries until firm, about 1 hour.
Melt chocolate in a double boiler or in the microwave and transfer to a tall thin vessel for dipping. Dip each chilled cherry in the chocolate, letting excess drip off, then set on the parchment to harden. If any cherries leak on the bottom or crack, dip them again. Store in the refrigerator.
Set cherries can be eaten immediately, but the filling will become more liquid after about two weeks.