Before I begin the story part of my post, I want to share a sweet deal with you guys from the awesome people over at www.littleoakfarms.com. I recently tried their products and was seriously impressed!
So, what do they sell? Honey – but better. Imagine all of the wonderful qualities of honey, but then add the taste of cranberry, plum, or passionfruit to the mix. What results is a luxuriously thick mixture of fruit and honey, conveniently stored in a squeeze bottle that I challenge you to make drip (seriously, the bottle never gets sticky – I love it!). I find that each flavor is a perfect companion (often times more perfect than just honey) to yogurt, oatmeal and vanilla ice cream, but the applications don't stop there. Imagine it in sauces or marinades for that little extra something I know I'm always after. Or stay true to the sweetness and add some to smoothies, cookies or cake.
Can you tell that I'm having fun considering all of the possibilities?
Another thing I love about their honeys is that they contain two ingredients: honey and fruit concentrate. There's nothing questionable about it – what you're eating is the real thing, and it's easy to tell.
So, if you're interested in trying this wonderful stuff for yourself, check out the catalog on www.littleoakfarms.com and use "whiskkid" as the promotional code for 25% off of your purchase (the CranHoney's my absolute favorite, in case you were wondering)!
Oh, and I'd like to say that I'm not making money off of these sales, so please don't feel exploited. The family was generous enough to send me an assortment of their products in the hopes that I could help them come up with recipes (not that they need a lot of help – if you want to check out their recipes, click through to their blog) to use them in. I loved them all so much that I wanted to make sure that I got to share them with you. I hope you like them as much as I do!
—————————————–
When my first class on Mondays and Wednesdays ends, I quietly return my notebook, pencil and calculator to my backpack. From their resting place over the seat back, the sleeves of my hoodie slide easily up my arms, preparing me for the chill to come. As I shake my hood to straighten it over my back, my more hurried classmates rush down the lecture hall's central pair of staircases.
I always take my time at my seat, preferring not to get caught up in the initial mad rush for the door. From a distance, their behavior is humorous; despite the frantic nature of the throes; the shifting mob becomes increasingly more organized once the floor level has been reached and a single-file line is formed to exit the building. Those who once slung their bags recklessly over their shoulders to intimidate now stand with shoulders forward, confined to their space in line.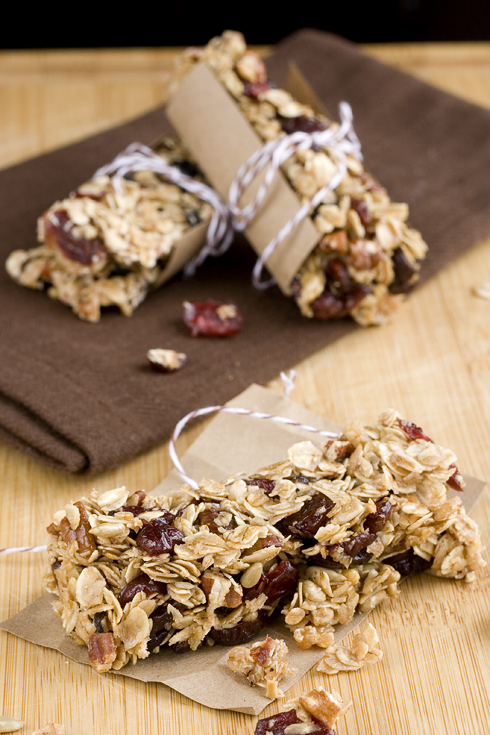 And so it is that I intentionally slog through the process of preparing for the walk to my second class; carefully unwinding the cable for my headphones while I observe absentmindedly. Generally speaking, buy the time I've slipped in my left ear bud the crowd has subsided, and I take the first step toward the door.
Outside, taking note of the density of the sidewalk's population just 20 paces ahead, I try to imagine why certain individuals from the crowd are in such a hurry. Surely, I know, most of them are simply eager to leave class. Another portion, I assume, probably has to make it across campus for their next class. But what of the rest?
I ponder the thought for a moment, considering all variables that affect the average student's day-to-day life, before arriving, quite suddenly, at my conclusion.
It hits me like a punch to the gut. And then it twists, and it grumbles, and it growls, and it begs — and I realize:
I'm hungry.
And so are they.
Now, I eat breakfast every morning (I think I've professed my undying love of cereal in the past), but something happens just before 11 almost every day. I just want something. Perhaps my stomach feels as if it desires a reward for sitting so patiently and politely through class? And honestly – if that's the case, who am I to deny it? So, every Monday and Wednesday, I stash a granola bar in my bag for that special time in the morning when hunger creeps up on me from behind and sucker punches me in the gut like a grade school bully.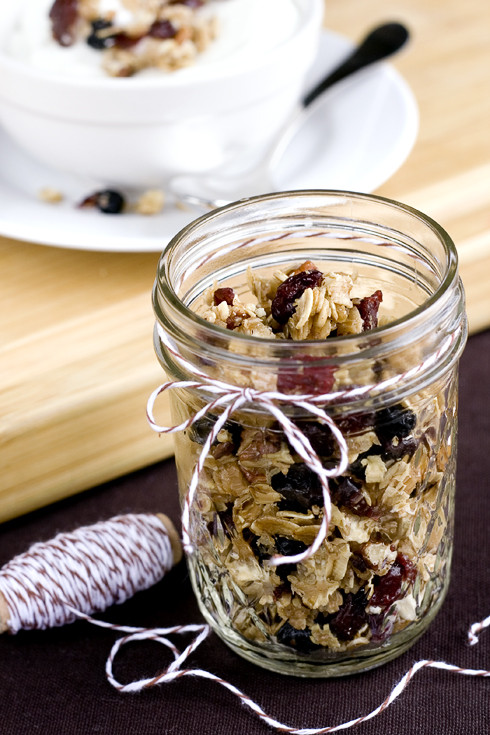 And then I can fight back.
—————————————–
By the way –
the highlights
for the Sweet Treats class I co-hosted on the TheMotherhood has been posted!
Granola Bars adapted from Alton Brown
These bars are crisp and have a tendency to flake thanks to the oats, but they are wonderfully chewy and just the thing I need to get me through the day. I'm going to cut the dried fruit down to one cup next time, but use your discretion for all the mix ins. This recipe is very adaptable, and also very resilient. Double wrap sliced bars in plastic wrap and store in the freezer, allowing to defrost before eating. Oh – and be sure to save the crumbs for yogurt! Makes 12.
Printable Recipe
2 c (180 g) old-fashioned or quick oats (not instant!)
1/2 c (118 ml) raw sunflower seeds
1 c (90 g) pecans, roughly chopped
1/2 c (118 ml) wheat germ,
1/2 c (120 ml) CranHoney
1/4 c (35 g) brown sugar
2 Tbls (28 g) butter
1/2 tsp kosher salt
2 tsp vanilla extract
1 1/2 c(184 g) dried fruit (I used a combination of cranberries, blueberries and raisins)
Preheat the oven to 350F. Oil and line a 8 x 8 baking pan. Set aside.
Spread the oats, sunflower seeds, pecans and wheat germ on a baking sheet. Place in oven and toast for about 15 minutes, stirring occasionally.
Meanwhile, combine the honey, CranHoney, brown sugar, butter and salt in a large saucepan. Cook over medium heat until the brown sugar has completely dissolved and remove from heat. Add the vanilla.
When the oat mixture is toasted, remove it from the oven and reduce the heat to 300F. Pour the oats and dried fruit into the saucepan with the honey and mix to combine. Turn mixture out into your prepared 8 x 8 pan and press FIRMLY to even out the bars. Bake for 15 minutes and allow to cool completely on a rack.
Remove bars from pan and place on a cutting board. Cut in half for two 4 x 8 rectangles, then halve each piece for four 4 x 4 squares. Cut each square into 3 bars. Wrap each bar with plastic wrap and place in an airtight container. Freeze to maintain freshness, and take out a bar whenever you need a boost.