In this onslaught of snow, the speed limit signs annotating the shoulders taunt me. Covered in thick, heavy snow, their displays of paired fives and zeros are obscured, much like the view five feet from my hood. I know how fast I could be driving down this winding road, but, considering the conditions, even the 35 mph that I'm cruising at seems excessive. I let off the gas, resisting the urge to tap my brakes, and ease the nose of my car into one of many curves that – in normal circumstances – make this road my most favorite of all to navigate.
But now, icy and rigid, it's more annoying than anything.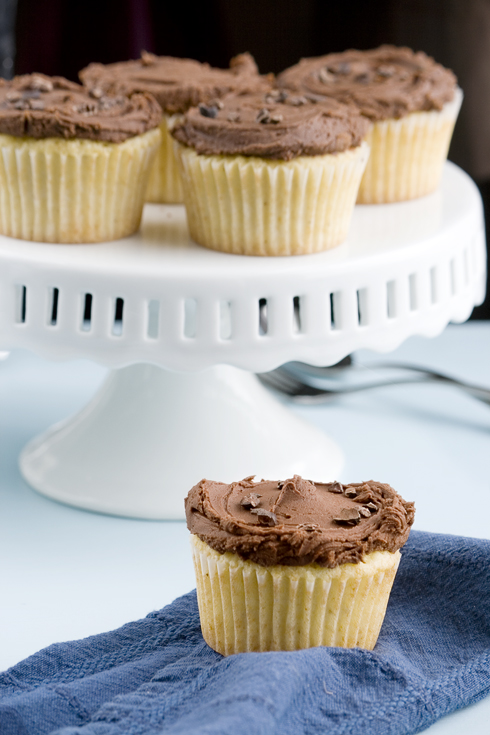 The once-smooth pavement, necessary for flying around the curves as I so love to do, is unfamiliar in these conditions: uneven and crackly under the tires. The contradicting giving and resisting of ice and snow cause subtle but jarring drifting, haphazardly corrected with twists to the left and right along with careful taps on the gas.
My knuckles, smartly buried in thick gloves, are, without doubt, white with strain.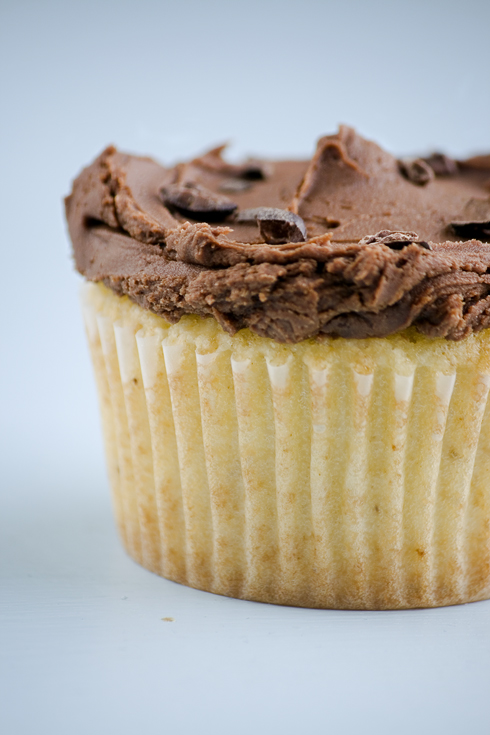 The drifting makes me feel like I'm in a boat; continually cresting waves and endlessly waiting for the inevitable catch and subsequent fall of the troughs. I become more tense with each calculated twist of the steering wheel and strained rotation of the tires, waiting for something unexpected to come my way while maintaining a placid wide-eyed face. Ever on the lookout for trouble, I stay far from the shoulders and favor the center of the road, weaving precariously to the right only for hill-climbing and [increasingly rare] oncoming cars.
The trip was stressful and took significantly longer than normal, but after pulling into my driveway without any truly mentionable troubles to be told, I was left feeling accomplished. I have driven in bad weather before, of course, but last night really stuck out in my mind for some reason. Perhaps driving in such conditions isn't terribly impressive and isn't the best example for this thought, but I was happy simply to know that I'd been able to take care of myself. The fact that I'd done just fine without help is a part of growing up that I really like. Discovering that I can do so many things on my own without help or problem is extremely liberating.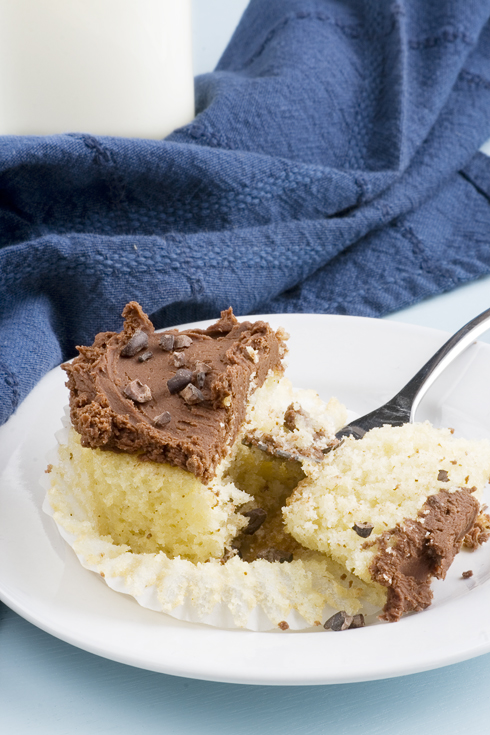 I always look forward to figuring out what else I've got in me!
Browned Butter Cupcakes slightly adapted from The Little Red House
This is a dense cake with a delicately sweet taste. They're perfect for a crowd. Makes 2 dozen.
Printable recipe
1 c (237 g) butter
2 1/2 c (355 g) flour
2 1/4 tsp baking powder
1/4 tsp salt
2 c (397 g) sugar
4 eggs, room temp
1 c (237 ml) milk, warmed in the microwave for 20 seconds
1 tsp vanilla
Place the two sticks of butter in a pan with tall sides and melt over medium heat. Continue cooking, stirring constantly, until foaming lessens and dark brown flecks form in the bottom of the ban. Continue cooking and stirring until the butter itself has taken on a nice brown hue and smells nutty. Remove from heat and allow to cool to room temp. This should result in 3/4 c (177 ml) of browned butter.
Preheat oven to 350F and prepare 2 cupcake tins with liners. Set aside.
Combine the flour, baking powder and salt in a medium bowl and set aside.
In a large bowl, beat sugar and eggs until thickened, about a minute. Add milk, browned butter, and vanilla, stirring just until combined.
Add half of the dry mixture and beat until just combined. Repeat with the second half.
Divide batter amongst liners and bake for 18-22 minutes, until tops are springy to the touch or a toothpick poked into the center comes out clean.
Cool tins on a rack for 2-3 minutes before carefully removing the cakes. Allow to cool completely before frosting.
Chocolate Buttercream via The Little Red House
This frosting is awesome because it's quick to make and it's not too sweet. Definitely a new favorite! Just as a note – it dries to an almost fudge-like texture.
Printable recipe
5 oz (142 g) good quality semisweet or bittersweet chocolate (I used Scharffen Berger bittersweet)
1/2 c (118 g) butter, room temp
3 c (468 g) powdered sugar
2 Tbls baking cocoa
4-8 Tbls milk
Melt chocolate in a double boiler and allow to cool to room temperature. Beat in the butter until creamy, about a minute. Sift in half of the powdered sugar and all of the baking cocoa, then beat until thickened and mostly combined, adding 2 Tbls of milk to loosen. Add remaining sugar and beat until combined, adding up to 6 Tbls more of milk until desired frosting consistency is reached.
Slowly beat in milk 1TBS at a time until you reach desired consistency.