Whispering, the graduate student smiled. "Have a great summer!" She said eagerly, collecting my exam and stepping aside so I could pass to leave the room.
…What?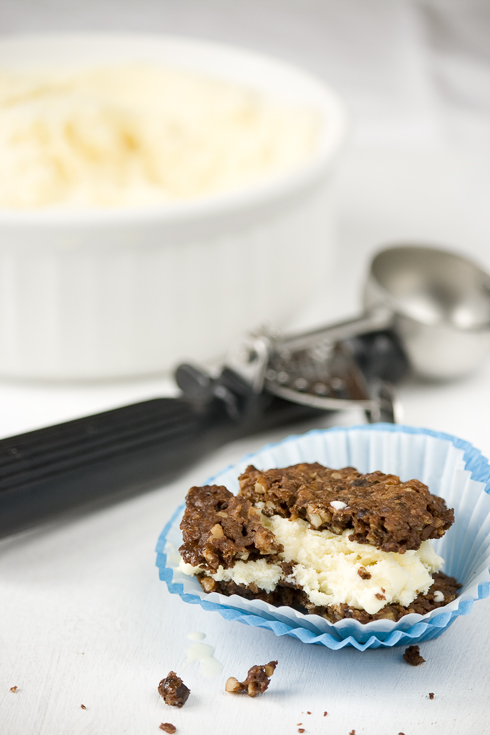 I'd known then, as I was handing her the small stack of papers that comprised my final exam, that this was the end of my fourth semester at MSU. I'd known that this week was coming for some time. But to finally hear it – from the mouth of an instructor – was a little bit of a shock.
I left the room with her last lesson neatly stashed in my mind, my hoodie zipped and my head buzzing.
Her last "instruction" caused an epiphany which lead me to realize just how important this last year has been. I feel like I just moved into this apartment. It's almost impossible to believe that I'll be packing it up over the next few days and moving out shortly thereafter. I'm relieved that all the stressful classes I've had this semester are finally, actually, drawing to a close, but I am so sad to see what's become normalcy change so drastically.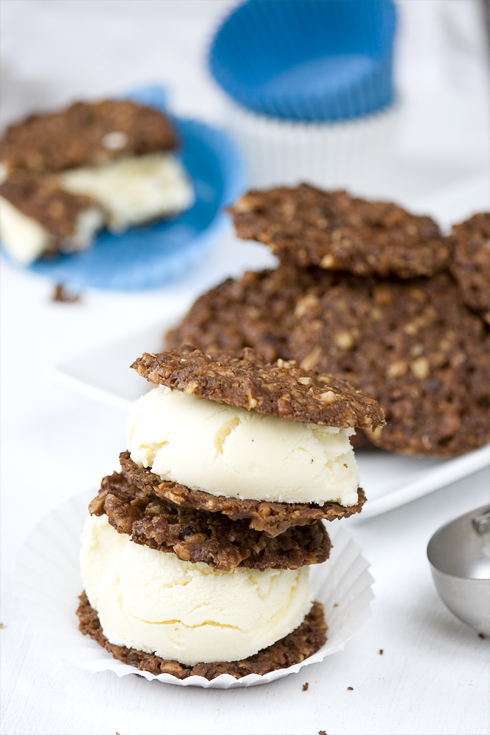 I hate writing posts like this, particularly because I feel like stuff like this happens pretty frequently considering my situation with school (new semesters & new living quarters are quite commonplace, after all), but this year has really been a big deal for me. Freshman year was absolutely life-changing, but this year seems like it was more significant. It was less of a "transitioning into the real world" kind of year and more of a "well, here it is. Now what?" deal.
I loved it.
Because of the differences, I think it goes without saying that I've grown a lot. For starters, I've got more confidence now than I've ever had before. I'm not afraid to talk to strangers, I've asked cute boys for their phone numbers (GIRL POWER!) and I've come to understand that people aren't inherently inclined to dislike anyone which is something I've learned to use to my advantage.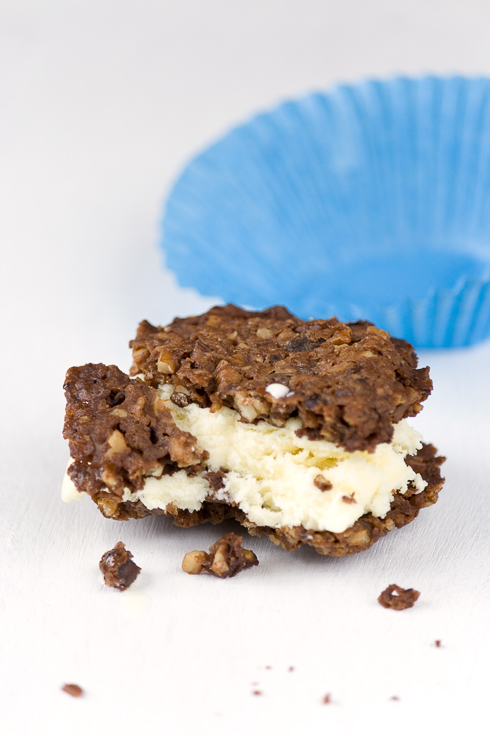 I've met and become close to some seriously awesome people this year and I am so, so, so happy and very thankful to have had the opportunity to do so. I even feel that I've become closer to my family, despite the distance, just because I know that they support me and the person I'm becoming 100% of the time.
I've learned to eat more healthfully thanks to my friends, which is a big deal to me. Sure, I eat stuff that's bad for me (have you seen my blog?), but I appreciate simple foods like eggs, cottage cheese, fruits, vegetables and oatmeal more now than I ever could before. Plus, that stuff's all got the benefit of being cheap and delicious, which leaves my wallet not-so-empty and my stomach full. Score.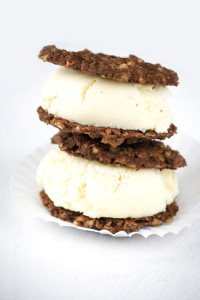 I could sit here and continue discussing the more minute changed I've gone through, but I don't want to sound preech-y or full of myself. I think personal growth has become the underlying theme to my blog and, in a way, it seems kind of selfish to speak about myself so frequently. But, at the same time, I really like having this as a resource for reflecting on memories and events from different stages in my life. I know I don't have a particularly interesting life, so I hope you guys don't mind it too much!
I chose to go with ice cream sandwiches for this post because they remind me of sitting on the porch in the summer, looking back and watching the world go by.
I've been in that kind of mood lately.
Occasionally a little teary-eyed like ice cream melting in the sun, but mostly relaxed
Appreciative.
Happy.
I'll be back here soon enough.
Cocoa Nib Florentine Ice Cream Sandwiches
Cocoa Nib Florentines via BraveTart
I was worried that the florentines wouldn't hold up as ice cream sandwich cookies, but they work really well! They're very loud and crunchy when frozen though – so be careful if you've got sensitive teeth. Makes about 1 dozen sandwiches – with extra florentines.
1 7/8 c (170 g) pecans
1/2 c (57 g) cocoa nibs
~2/3 c (85 g) flour
7 1/2 tsp (14 g) cocoa powder
1/2 c (113 g) butter
7 3/4 tsp (37 ml) honey
~3/4 c (142 g) sugar
1/8 tsp salt
1 tsp espresso powder
1 tsp + 1/2 tsp vanilla
Preheat the oven to 350F and prepare 2 parchment lined baking sheets. Have a 3″ cookie cutter on standby.
Chop the pecans and cocoa nibs until no large pieces remain (go for nerd-sized chunks, according to Stella!). Add the flour and cocoa and set aside.
In a medium pot, combine the butter and honey over medium heat, stirring frequently until melted. Add the sugar, salt, and espresso powder, then bring to a boil, stirring occasionally to ensure that the sugar dissolves. Once it begins to boil, remove from heat and add the vanilla and dry ingredients, mixing just to combine.
Use a small ice cream scoop or tablespoon to portions the dough. Drop onto the lined baking sheets, leave about 4" between each cookie – these guys spread! Bake 13-15 minutes or until they've spread and are dark and lacy.
Remove the cookies from the oven and allow them to cool on the pan for about a minute, then use a 3″ cutter to stamp perforations into the soft cookies. Don't try to cut – just make a good indentation. Allow the cookies to cool completely.
Once cooled, break the excess off of each cookie. Reserve the crumbs for another use (I suggest eating them with peanut butter and banana on toast).
Vanilla Ice Cream
4 egg yolks
3/8 c (75 g) sugar, divided
1 c (237 ml) whole milk
1 c (237 ml) heavy cream
Place the egg yolks and 1/4 c of sugar in a medium-sized heat-proof bowl and whisk until ribbons form when the whisk is lifted from the bowl. Set aside.
Heat milk, cream and remaining 1/8 c sugar in a medium saucepan over medium heat. Bring to a boil and pour about 1/3 of the hot mixture into the yolks, whisking constantly to temper. Pour the tempered yolks back into the pan and continue cooking over medium heat, whisking constantly, until thickened.
Pour cooked custard into a bowl and press a sheet of plastic wrap to the surface. Chill overnight and then freeze according to your manufacturer's directions.