Prof D had a unique way of distributing graded papers. With a controlled flick of his wrist, the stapled sheets spun effortlessly over our desktops, stopping with a quiet shuffle as they reached our chests.
As a professor, and as I'm sure you'd guess, he was quite casual. I spent a lot of time hanging out with him before and after class discussing everything from music to politics, enjoying the fact that he – my very first college professor – respected me enough as a student to get to know me.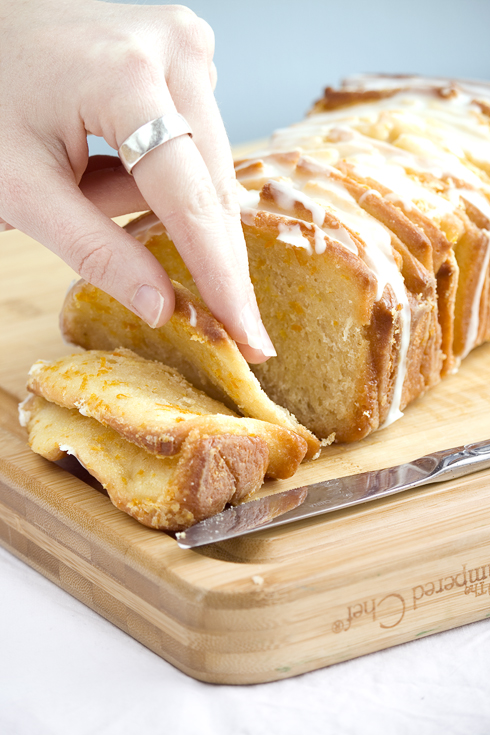 But our friendship was a turbulent. Prof D and I had very little in common apart from our sharp tongues and sense of humor, which made for some pretty intense conversations and debates. He liked to start with his involvement in radical/extremist groups as a 20-something, using it as a springboard to get my opinions on ethics and politics, only to challenge them seconds later. But Prof D wasn't arrogant. Although true that we rarely saw eye-to-eye, he was just interested in letting me see things from another perspective. He was passionate enough to make himself remarkably clear in conversation, but refined and collected enough to do so without being obtrusive or overwhelming. He was the only person I'd encountered in my academic career that had ever really made me think.
That said, it took me awhile to warm up to him. Our banter didn't develop until the third or fourth week of class, and he maintained a level of seriousness up to that point that was frightening to a freshman. The first essay he'd ever spent spinning my way had been painted red with ink, marked with a big, fat 1.0 (we use a 4.0 scale at MSU) and stopped at my chest like a speeding car splatting a bug. It was my first college paper, and being graded so brutally made me anxious and apprehensive for both the assignments to come and my relationship-to-be with this seemingly horrid person.
As my classmates shuffled out of class that morning, I sat, dejected, in my seat. I made an effort to piece together my shattered confidence while backpacks zipped and binders snapped shut around me, but it was impossible. Watching the last student leave, I panicked because I wasn't prepared to approach my new and confounding professor to discuss the grade. The words were in my head, but there was no way I could ever vocalize them and challenge his word. What could I, a worthless and inexperienced freshman, possibly say?
"Kaitlin?" His voice pulled me from the frantically spiraling depths of my mind and back to the classroom. "Can I talk to you?"
$*%#.
Sheepishly glancing up, I noticed that his features were not, as I had expected, laced with disappointment. It made meeting his eyes with mine – fleetingly widened with fear and uncertainty – an absolute relief. It was then that I discovered the sincerity and care he'd been concealing beneath his beginning-of-the-year professor mask. There was no anger in his expression; only compassion and understanding.
"I can tell you're not the kind of person who gets grades like this," he said flatly while shifting his gaze to the painted essay on my desk, "so I want to explain myself. You've got a lot of talent – I can tell – but I want to see you grow. I want to see where you can get by the end of this semester, and I want to help make it happen."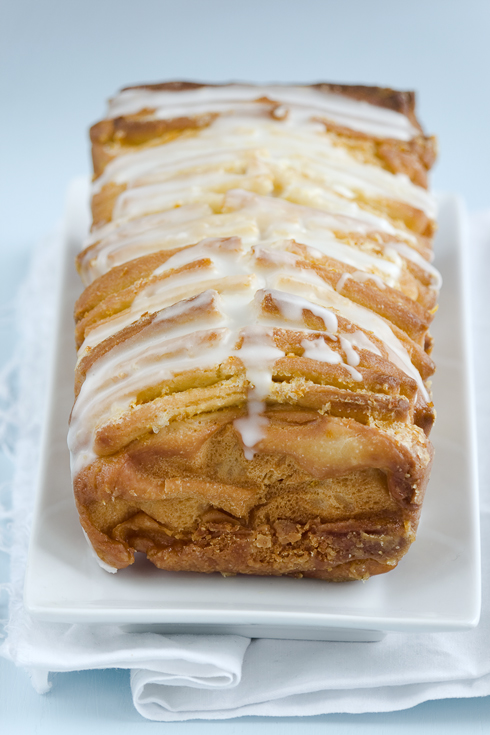 I was floored by his kindness and honesty and knew immediately that this would be a turning point not only for the way I viewed academics, but also in how I saw my life. I was, again, at a loss for words, but I composed myself, thanked him and accepted the challenge.
As the semester progressed, I found myself placing an increasing amount of importance on his approval. I worked hard for his class, and got more out of it – a simple 100-level writing course – than I have out of any other I've taken thus far. In one semester, Prof D changed the way I think about everything.
I can't thank him enough.
Orange Pull-Apart Bread slightly adapted from No Special Effects
The original recipe calls for lemons, but I didn't have any, so I went with oranges. What I love about this bread (apart from its buttery goodness) is that unlike most "orange" baked goods, this one actually tastes like orange.
Sweet Dough
2 1/2 c (350g) flour, divided, plus additional for kneading
1/4 c (50g) sugar
2 1/4 tsp (1 envelope) instant yeast
1/2 tsp salt
5 Tbls (75g) milk
1/2 c (110g) butter, divided and softened
1/4 c (60g) water
1 1/2 tsp vanilla
2 eggs, room temp
In a large bowl, combine 2 cups (284g) of the flour, the sugar, the yeast and the salt. Set aside.
Put 4 tablespoons of the butter and all of the milk in a small bowl. Microwave, stirring occasionally, just until the butter melts. Allow to cool about 1 minute, then add the water and vanilla.
Pour the butter mixture into the dry ingredients and, using a spatula or a stand mixer fitted with the paddle attachment, stir until evenly combined. Add the eggs, one at a time, stirring until fully incorporated before continuing. If using a stand mixer, replace the paddle attachment with the dough hook. Add the remaining 1/2 cup (71g) of flour and mix until smooth. If the dough seems to sticky, add 2-3 more tablespoons of flour. Knead until smooth, about five to ten minutes in a mixer or by hand on a well-floured surface.
Place the kneaded dough in a well-oiled bowl and cover with plastic wrap. Set aside until doubled in bulk, about 1 hour. In the meantime, prepare the orange paste filling (recipe follows) and oil + line a standard-size bread pan.
After the dough has risen, roll it out on a well-floured surface into a 20 x 12 inch rectangle. Spread the remaining 4 tablespoons of butter over the entire surface, then evenly sprinkle over the orange paste filling, pressing gently to adhere. Cut the dough into five 4 x 12 inch strips, then stack them all on top of each other so that you have alternating layers of dough and filling. Cut the stack into six smaller 2 X 4 inch pieces. Take the cut stacks and place them in the prepared bread pan with the just-cut 4″ sides facing up. Use your fingers or a butter knife to fan out the layers a little, if necessary.
Cover the loaf pan with plastic wrap and set aside to double in bulk, about one hour. While you are waiting, preheat the oven to 350F.
Bake the loaf for 30-35 minutes until the top is golden brown. Allow to cool in the pan on a wire rack for 15 minutes, then remove the loaf from the pan and allow to cool completely. Drizzle with glaze (recipe follows), if desired, and let set before enjoying.
Orange Paste Filling
1/2 c (100g) sugar
4 Tbls orange zest, from 2-3 oranges
Place the sugar and zest in a bowl and rub the sugar between your fingers until very fragrant and moist. It should resemble wet sand.
Quick Glaze
A splash of milk
Powdered sugar
Pour the milk into a bowl and sift powdered sugar over the top. Whisk to combine and add enough powdered sugar to form a thick glaze. Pour over the cooled loaf.