I apologize for those of you who have already seen this post. Blogger "temporarily" removed it during maintenance, but it was never brought back… So here it is again! I should have a new post up sometime this week 🙂
——————————-
So.
I'm home.
Well, kind of. At this point in my life, it's getting difficult to establish what is and is not home…
Regardless, I've been calling my mom's place home base for the past few days and have been making daily trips out to visit family and friends before I pack up and leave. Again.
I've allowed myself one week of "downtime" before I start work on a brand-spankin'-new job this summer. For the last two years I've worked near MSU, but I don't want another summer full of paychecks that just cover gas expenses. The summers before those two were spent at a DQ Grill and Chill where I worked as a shift lead in the kitchen.
I don't have much to say about that job besides stating the fact that I've had my time working in a fast food restaurant, and I'd like to be done with that part of my life.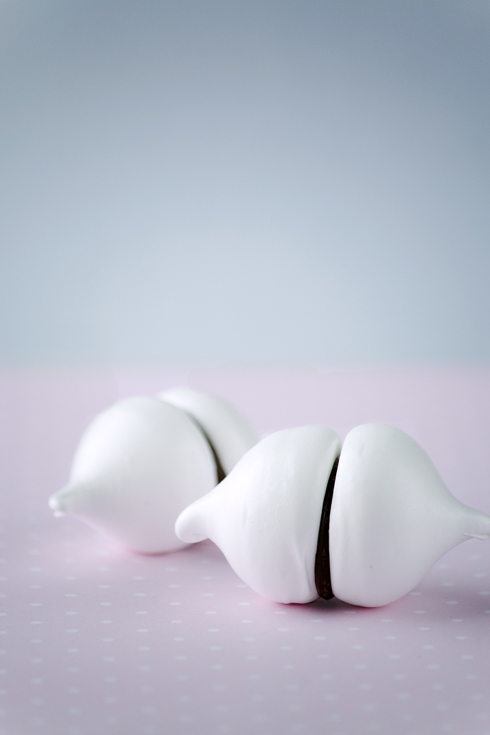 So, where am I going with this?
Earlier this week I hinted at another move.
I meant it.
I've been unpacking and repacking in spurts for the past few days, trying to determine what few things deserve a place in my suitcase and what can be left behind.
It's been tough, but I've decided that, ultimately, it isn't worth the hassle of carrying my camera, props and baking equipment along with me. I don't think I'll have room for much, if any of it, or even if I'll have the time to use it.
But I won't stop posting recipes, photos and stories on Whisk Kid. You see, I've been planning this whole thing for a few months. When I was hired back in March, I knew that I couldn't put the blog on pause because I'd miss it too much. These weekly posts have become something that I do instinctively out of my love for being able to write down my thoughts and share some yummy-looking food. It's feels so amazing to have an outlet for all of this… I just can't bear to give it up. It wouldn't be healthy!
Not that what I've done to prepare is particularly healthy… Ha.
When I got off the phone for my interview and accepted the position I had been offered, I found a sheet of scrap paper and started working out the details. On the left-hand side of the paper, I calculated the number of weeks between that day and the day of my return. The right-hand side of the once-clear sheet was then numbered from one to twenty-seven, and filled in with the 27 recipes I planned to make and photograph in advance.
I typed all the data in Excel, hit save, and started baking. Some weeks I made five things, some weeks I made one. Toward the end of the process I made two cakes a week (few of which I've shared with you thus far) and sometimes I would throw in a batch of ice cream. Cookies. Scones. A tart. You know how it goes.
I took what I'd made to friends and professors (it didn't occur to me that it seemed quite like a bribe until someone joked about it later in the semester. Oops. Haha), and very little of it went to waste. I became closer to my neighbors and acquaintances in that time (small wonder), I kept my grades up, and somehow my pants still fit. But, most importantly, I had an excuse to spend most of my free time hanging around my teeny apartment and doing what I love. I think I like baking even more than I did before and I've learned a lot about my camera in these past weeks. This has been an incredible experience and opportunity for me, and I'm very thankful for it.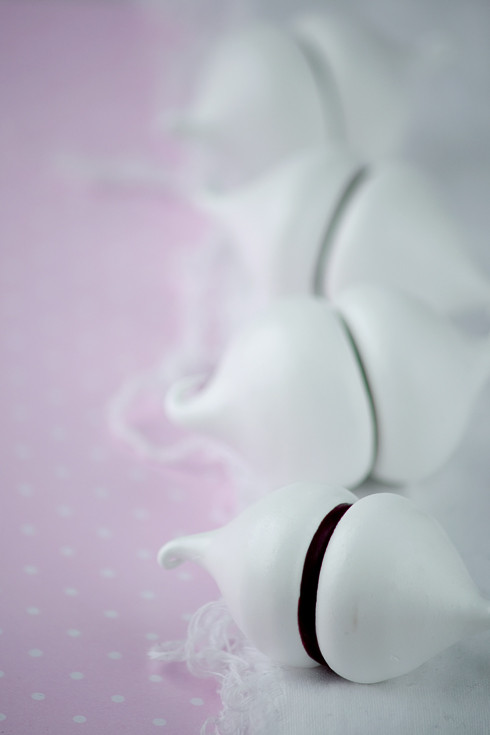 I sincerely hope I'll be able to bake while I'm away… I've been told that the apartments down there have ovens, but because I could potentially be living with 15 roommates (I'm crossing my fingers that the 8-person apartments have openings when I arrive), I, like I said before, don't think it wise to tote along my camera, props and baking equipment.
But at least I can pretend I'm baking with each post I put up here, right? I hope you guys don't think it's "cheating…" A girl's gotta do what a girl's gotta do!
Anyway, after all this buildup, I suppose I should finally tell you what I'll be doing. It's not a fancy internship and you've probably guessed that it doesn't involve baking. All that aside, I'm super pumped to share that I'll be working at Cedar Point – America's Roller Coast! – this summer, living in employee housing and sweating my butt off in the heat.
It's going to be exhausting, but I am so looking forward to it!
Meringue Kiss Sandwiches very much inspired by Martha Stewart's recipe which I saw years ago
I love the contrasting textures of meringues; the crunchy outside paired with the pillow-y interior is amazing. The added chocolate is just the icing on the cake!
Makes about 16 sandwiches, or 32 kisses.
2 egg whites
1/2 c (100g) sugar
1/2 tsp vanilla
Preheat your oven to 200F (93C) and line a baking sheet with parchment paper. Fit a pastry bag with a 1/2″ round tip and set aside.
Bring a small pot of water to a simmer. Place a medium-sized bowl over the top, being careful that the bowl does not touch the water. Out the egg whites and sugar in the bowl and whisk constantly, cooking until the sugar is completely dissolved. Take the bowl off of the heat and beat the egg whites with an electric mixer on high speed until stiff and shiny, about 10-15 minutes. Scrape down the sides of the bowl and add the vanilla. Whip briefly to combine.
When the meringue is finished, transfer it to a piping bag and pipe 1″ kisses in rows on the parchment, about 1/2″ apart (these will not spread). Transfer the baking sheet to the oven and, bake for about 1 hour and 30 minutes, until meringues are firm and lift easily from the parchment. To prevent cracking, do not open the door before 1 hour has passed. When the meringues are done, turn off the oven and crack the door, leaving the cookies inside. Allow to cool in the oven for 2 hours, then remove from sheets and store in an airtight container.
Assembly
Handful of chocolate chips
Prepared meringues
Melt the chocolate in the microwave.
Pair up meringues of similar sizes.
Use a spoon/offset spatula/knife to dollop 1/4 – 1/2 tsp of the melted chocolate onto one meringue of each pair. Press together the two meringues and place on their side to set.