After dumping half the contents of a sugar packet into my coffee, I neatly roll the torn edge and set it aside while stirring my cream-spiked fix with a cheap spoon.
Poured from a well-loved carafe just moments before, the weak coffee is just the right temperature; cool enough to refrain from punishing me for greed and haste with a burned tongue, but warm enough to combat the effects of an overactive air conditioner. Perfect, if you will. As such, I warrant myself a few seconds – time spent relishing the smoothness on my palette – before glancing up at my companion with a smile seated deeply in my eyes.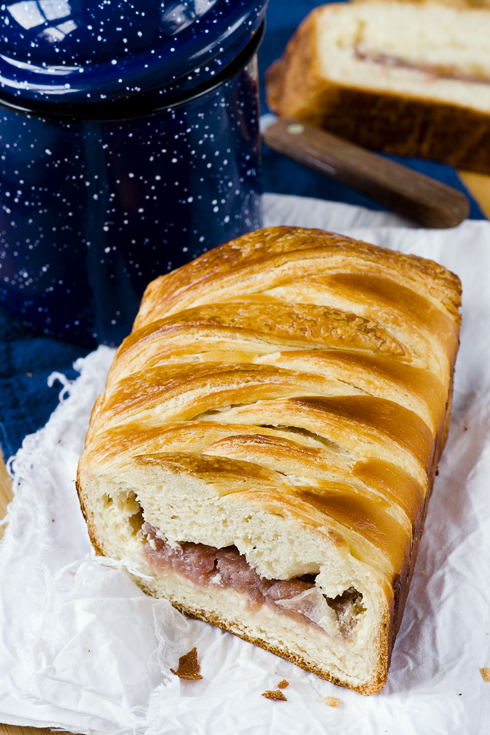 My behavior, I'm sure, is confusing the poor guy. C, after asking me out to dinner earlier in the afternoon, surely did not expect me to get home from work after 10pm. I'm also quite certain that he had not anticipated that I would choose to order buttermilk pancakes and coffee when we were seated at 11:30. But he's a good sport; after discussing a few menu items with me and jokingly questioning my sanity, he ordered "the same" after our waitress arrived, and set about fixing his coffee.
A handful of empty sugar packets and creamer cups lie wounded on the table; victims of big hands now loosely clasped about his mug. He's smiling too, and I wonder – fleetingly – if it's a smile for me or simply a sugar-induced stupor.
But I know.
The pile of emptied creamer cups and sugar packets climbs higher. Plates of pancakes arrive. Mugs are refilled. Plates are cleared. With an understanding smile, our waitress delivers our check some time later, topping off our mugs and inviting us to stay as long as we like.
In the blink of an eye, it's three in the morning.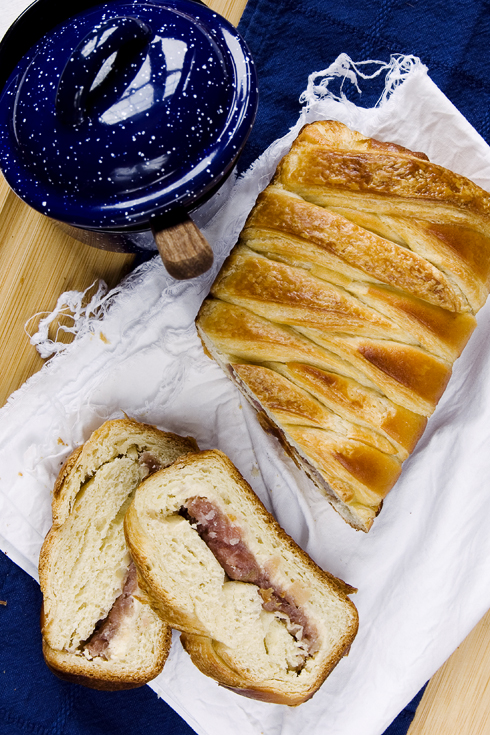 I'm tired, but the words don't stop.
I could get used to this.
Rhubarb and Pineapple Danish Braid inspired by King Arthur Flour
When a friend suggested the King Arthur Flour recipe to me, I was intrigued. Pineapple and rhubarb was a combination I was unfamiliar with, but eager to try. Now that I have, I wholly recommend that you step away from the strawberries and give this a go. It's wonderful!
Laminated Dough via Food Beam
I LOVE this dough. It's super simple to make and tastes so amazingly rich. Be sure to use the best butter you can get your hands on!
About 3/4 c (112 g) flour
3/4 tsp instant yeast
5 tsp (20 g) sugar
1/4 tsp fleur de sel
4 Tbsp (40 g) milk
1 egg yolk
1/2 tsp natural vanilla extract
1/2 c (112 g) butter, at room temperature
1 Tbsp flour
Combine the flour, yeast, sugar and salt in a bowl. Combine the milk, egg and vanilla in a separate bowl. Add the wet ingredients to the dry and knead on a flour-dusted surface until the dough becomes smooth and satiny, about 5-7 minutes. Add more flour if the dough is sticky. Form into a small rectangle, wrap in plastic wrap and chill for 20 minutes.
In the meantime, cream together the butter and remaining flour. Cover and let set on counter.
While you are waiting for the dough to chill, make the fillings (recipes follow).
After the dough has chilled for the required 30 minutes, remove it from the fridge and take it out of the plastic wrap. On a lightly-floured surface, roll the dough into approximately an 8 x 12 inch rectangle. Spread the butter/flour mixture evenly over the center and right thirds of the dough. You will now begin the first "turn:" Fold the left edge to the right, covering half of the butter, then fold the right third over the center third. Think of it like folding a paper to fit in an envelope. This completes the first turn. Wrap the dough in cling film, and refrigerate for 30 minutes.
After 30 minutes has passed, place the dough on a floured work surface with the spine (picture a book spine) facing left. Roll the dough into another 8 x 12 inch rectangle, then fold each side into the center, and fold in half (this is called a tour double and Fanny has a wonderful photo to help with the process!). You've just finished the second and third turns. Re-wrap the dough and refrigerate for 30 minutes.
After 30 minutes, do a final turn. Place the dough on a dusted counter with the spine on the left. Roll it into another 8 x 12 inch rectangle. Brush the excess flour away and fold in three like the first turn – like a letter.
Wrap in cling film and chill for at least 2 hours.
For a final time, on a lightly floured surface, roll the dough into an 8 x 12 inch rectangle. Transfer rolled dough to a sheet of parchment paper. Along one long side of the pastry make parallel, 4″ long cuts with a knife, each about 1″ wide. Repeat on the opposite side, lining up the cuts.
First spread the prepared cream cheese filling over the 4″ strip in the center, then top with the rhubarb pineapple filling. Then fold the top and bottom flaps over the filling. After that, begin folding the cut strips of dough over the filling, alternating from left to right, like a braid, until finished. Tuck the ends in.
At this point you can place the braid into an oiled loaf pan or leave it to rest on a baking sheet. Either way, let the braid double in size at room temperature, about 1 to 2 hours.
Preheat the oven to 400F (200C). Bake the braid for 10 minutes, rotate the pan, then lower the temperature to 350F(180C) and bake for 20 minutes, or until golden. Cool completely on a rack before slicing.
Pineapple Rhubarb Filling
3/8 c (89 ml)chopped rhubarb
1/8 c (25 g) sugar
3/8 c (89 ml) crushed pineapple
1 tsp vanilla
Put the rhubarb and sugar in a saucepan an let set for two hours. Add the pineapple and remaining sugar and set over medium heat. Cook, stirring frequently, until thickened to the consistency of apple sauce, about 20 minutes. Remove from heat and mix in the vanilla. Set aside to cool to room temperature.
Cream Cheese Filling
2 oz (56 g) cream cheese, room temp
1 egg yolk
1 Tbsp sugar
1/2 tsp vanilla
Beat all ingredients together until light and fluffy, about five minutes. Set aside.