The sky today is deeply blue, keeping the company of a few clouds and generously allowing the sun full range of the Earth. Over the farm, the air is smooth and sweet; a pleasant and rare treat for my lungs. Refreshingly infused with the scent of ripe strawberries, shredded hay and freshly-cut grass, it feels as if I'm breathing in a million dollar perfume; the perfect rendition of summertime.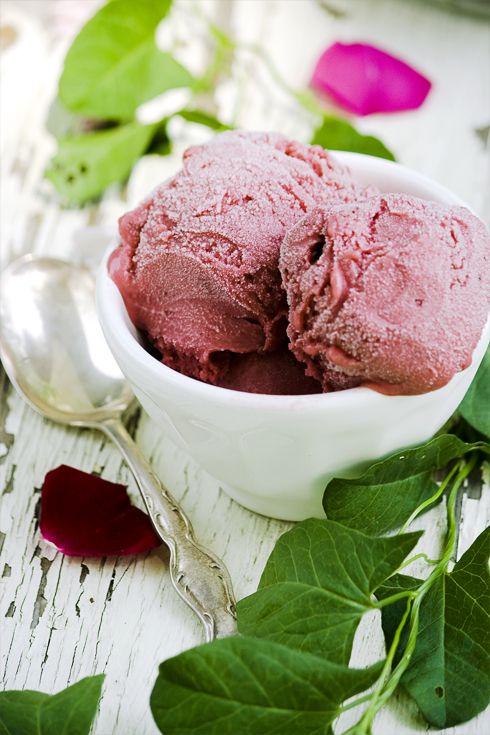 The farm is a humble place, marked simply by a small sign on a thin and roughly-paved road. It's off the beaten path, away from Cedar Point and its associated tourist traps, which – although probably bad for business – is something I certainly appreciate.
I'm convinced that my best friend, T, would have missed the entrance if it weren't for my mini freak-out in the passenger seat of his red sedan. Turning the wheel, a smile wraps itself around his teasing words as he gently pressures the brake.
I've never known anyone quite like T before. When we first met, five years ago in our high school yearbook class, we quickly became friends. But he, being older, graduated 2 years before me and left for college in what seemed like the blink of an eye. We kept in touch over the four years he was away, but not extensively. Occasional texts, letters and care packages were exchanged, but neither pressured the other for constant contact. It was relaxed.
But now, four years later, T's graduated from college and on a leave of sorts before he begins training for his job.
And me?
Well, you know where I am.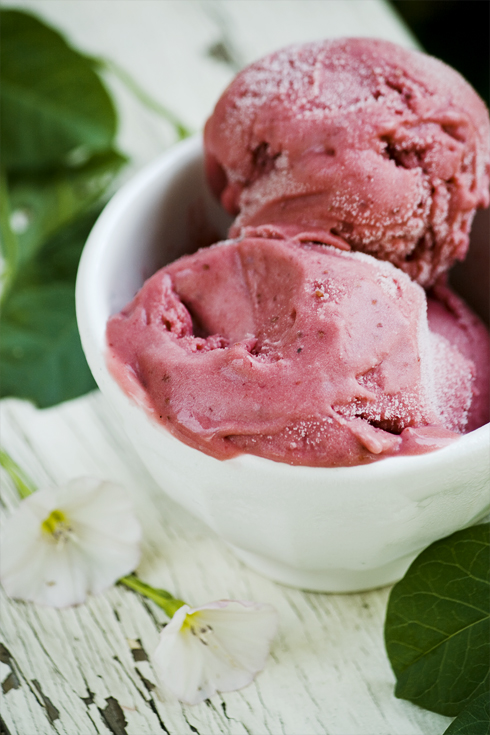 Initially, I was a little worried for T to come visit. I hadn't really
seen
him in quite some time and I just knew that things wouldn't be the same.
I was right.
But things are actually better now. Somehow, after four years of not really talking, T and I got closer to one another. In the time we've been apart, we've both matured and changed to the point where neither of us can believe the other is the same person we knew in high school. Our friendship may have changed completely, but it's stronger.
Which was something that made that day even better. Sure, just having the opportunity to be in the strawberry patch was wonderful in itself, but being able to teasingly criticize T's method of berry-picking and jokingly chide him for dropping them into the basket made it so much more fun.
The second that it resonated in me – the fact that we've both matured and grown separately and still, somehow, maintained our bond – was the second that my day went from being amazing to being perfect.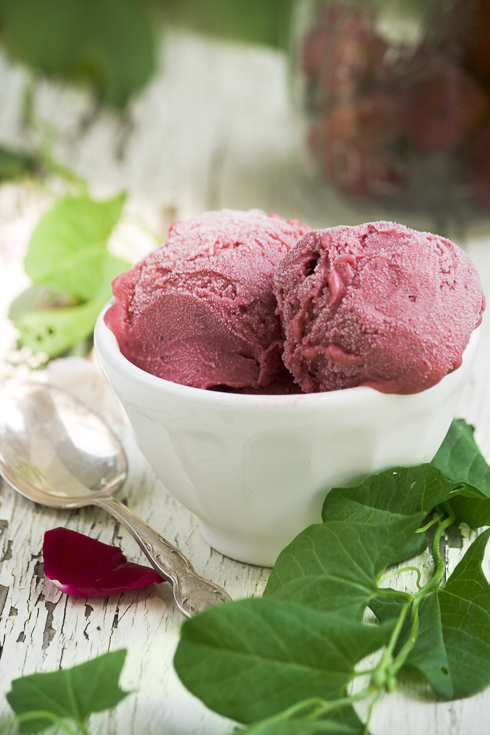 It's incredible how things change.
How people can surprise you.
How happy one can be.
Silky Smooth Strawberry Ice Cream via Stella, of BraveTart
It's been a long time since I made ice cream without egg yolks, but if anyone could convince me to go without, it'd be Stella! This ice cream is perfect to make at this time of year when berries are at their peak because, obviously, it showcases their flavor. That said, be sure to use nice, ripe berries to ensure the best tasting ice cream possible! The rosewater was added to highlight the flavor of the berries, as per Stella' recommendation. She's completely right and I love the addition, but feel free to leave it out if you don't have any. Makes about 1/2 quart of silky, luscious, perfectly-strawberry-y ice cream.
2 c (310 g) sliced strawberries
3/4 c (155 g) sugar
1/4 tsp salt
1 c (237 ml) heavy whipping cream, or more depending on how much you reduce the berries
1/4 tsp rosewater
1 tsp vanilla
Place the sliced berries in a saucepan and pour the sugar and salt on top. Mix to combine then cover and let set one hour, off the heat, to macerate. After the juices have been pulled from the berries, set the pan on medium-low heat. Reduce, stirring frequently, by half. You should end up with about a cup of reduced, syrupy and deeply red berries.
Measure the cooked berries and add an equal amount of cream (I needed 1 cup), the rosewater and the vanilla. Blend in your food processor or blender to pulverizing the remaining solids, and strain, if you like, to remove the seeds. Cover and refrigerate overnight.
After sufficiently chilling the berries and cream mixture, pour it into your ice cream maker and freeze according to your manufacturer's directions. Pour into your desired container, press with plastic wrap and freeze until solid, 5-6 hours, before serving.