It's funny – I'm more reflective of the past year now, on my second blogging anniversary, than I was on my birthday.
It seems a lot of things have changed since this time last year. I was passionate about blogging then, but I'm certainly taking Whisk Kid more seriously than ever before. Maintaining – with a few hiccups – a weekly posting schedule has really helped me realize how much I love doing this, and also how much I love being able to share recipes, stories and photos with all of you, my dear readers. In this past year, blogging has become less of a hobby and more of a lifestyle.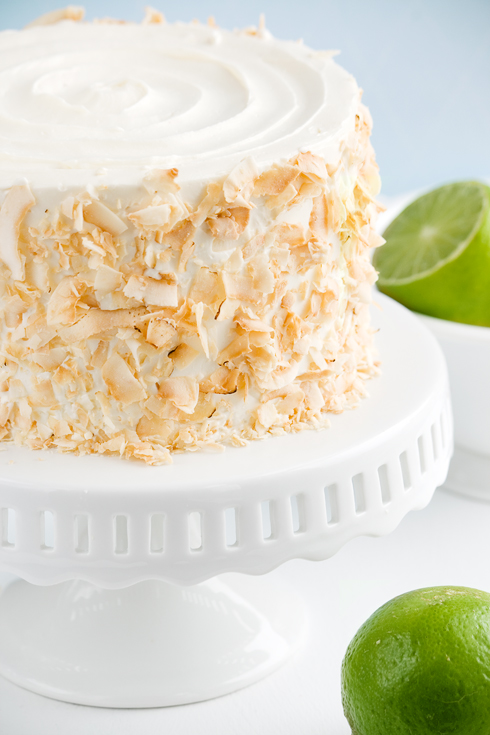 I like it.
It probably went unnoticed – although I think that's probably for the best – but I recently switched the blog over to whisk-kid.com from my previous blogspot address. The transition was very exciting and fulfilling for me, of course, but with the seamlessness of the switch, it's now little more than a happy detail I'm thrilled to share with you! As a note, blogger kindly redirects all traffic to the new address, so there's no need to worry, change bookmarks or change subscriptions.
It's difficult to believe I've spent two years of my life with this hobby tagging along with me. Like a virtual scrapbook, I'm so fortunate to be able to look over the past year in remembrance. To reminisce but also look forward; happy for the good times I've had and eager to experience the ones that still lie ahead.
I don't know exactly what is in store for the future of Whisk Kid. I wish I could tell you I was writing a cookbook or shooting a movie or designing a line of cutesy coffee mugs.
But I'm not. And that's ok!
What I am going to do is just this.
Being me.
Being honest.
Being "real," as is so commonly said.
I think over the years you've grown to expect only this from me.
Which is as it should be.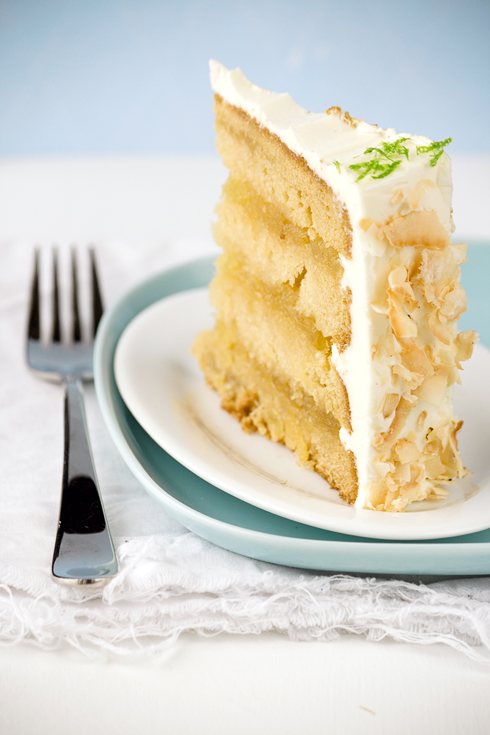 Thank you for seeing me through year number two!
Piña Colada Cake via Sky High
The author of this book uses and alternative to the creaming method for making her cakes. Don't be afraid to try it – it turns out fabulously! This recipe was a big hit!
Makes one 3-layer 9″ cake.
Pineapple-Lime Filling
1 (567 g) can crushed pineapple in juice (no sugar added)
1 c (198 g) sugar
1/4 c (59 ml) lime juice (from about 2 limes)
1 tsp vanilla
Combine the pineapple, sugar and lime juice in a small saucepan. Bring the ingredients to a simmer, stirring frequently. Cook until most of the liquid has evaporated and the pineapple has a jam-like consistency. Remove from heat and allow to cool completely before using.
Brown Sugar Cake
1 3/4 c (414 ml) buttermilk*, divided
5 eggs, room temp
2 tsp vanilla
3 3/4 c (532 g) flour
1 3/4 tsp baking soda
1 tsp baking powder
1/2 tsp salt
2 1/4 c (319 g) brown sugar
1 c (237 g) butter
Preheat your oven to 350F. Oil and line three 9″ cake pans and set aside.
In a medium bowl, whisk together 1/4 cup of buttermilk, the eggs and the vanilla. Set aside.
Combine the flour, baking soda, baking powder and salt in a large bowl. Add the brown sugar, butter, and 1 1/2 cups of the buttermilk, and mix on low to incorporate. When evenly combined, beat on medium speed until light and fluffy, 2 to 3 minutes.
Pour 1/3 of the egg mixture into the batter and beat just to combine. When fully incorporated, scrape down the sides of the bowl and add another 1/3. Repeat until all of the egg mixture has been added. Divide the batter amongst the prepared pans and bake 25-28 minutes, or until the top springs back when lightly pressed. Cool cakes in pans on a rack for 10 minutes, then remove from pans, wrap in plastic wrap and place in the refrigerator to cool (doing so will ensure that the cake stays moist), about 4 hours.
*If you do not have buttermilk, pour 1 tablespoon of vinegar or lemon juice into your measuring cup before measuring the first cup. Pour that into a separate bowl and add the remaining milk. Let set about five minutes before using, allowing the milk to curdle slightly.
Coconut Swiss Meringue Buttercream
Click for step-by-step instructions on making Swiss Meringue Buttercream
3 egg whites
1 c (198 g) sugar
1 c + 4 tbsp (170 g) butter, cubed and at room temp
2/3 c (156 ml) unsweetened coconut milk
1 1/2 tsp coconut extract
In a double boiler, cook the egg whites and sugar, whisking constantly, until sugar is dissolved. Remove from heat and whip on high speed (with a stand mixer or an hand-held one) until room temp, 10-15 minutes. Lower speed to medium and begin adding the butter, piece by piece, waiting about 10 seconds before adding the next to ensure that it is fully incorporated. After all the butter has been added, return mixer to high speed and beat until the buttercream comes together and becomes light and fluffy, about five minutes. Add the coconut milk in several additions, scraping down the bowl well after each one. Beat in the extract and use.
Assembly
Put on layer of cake on your cake stand and cover with 1/2 of the Pineapple-Lime filling. Top with another layer of cake and spread that with the remaining filling. Put on the top layer and frost with the Coconut Swiss Meringue Buttercream. Cover sides with toasted coconut, if desired.