This past week went by much more quickly than I had anticipated. I was sure, all summer long, that it would drag. Sure, I thought, that the longing and impatience that would undoubtedly fill my days would muck up the passage of time enough to slow it considerably. Sure that, in this week, all the negative aspects of my job would be enhanced and I'd soon be reduced to a burnt-out, sun-burned, aching shadow of the employee I have been for the past few months.
But I was really very wrong.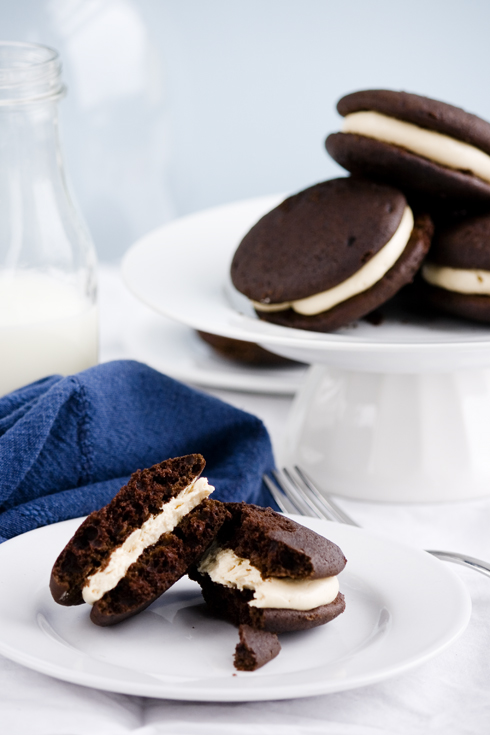 Instead of dragging out, the week seemed to go by faster and faster with each passing day. The temperatures seemed, somehow, cooler. The aches, inexplicably, disappeared. I found easy ways to occupy myself each day before and after work, filling my time with simple baking lessons for two of my roommates, S&S; going out dancing with my friends, A&P; visiting my
favorite coffee shop
and going out to dinner with my crew.
… For the last time.
My coworker, J, asked me yesterday if I was feeling at all nostalgic.
I told him, quietly and truthfully, "no."
But that's changed.
Fueled by caffeine and French fries, last night's (morning's?) midnight dinner with my crew brought back many memories. We spoke candidly about our first impressions of one another, transitioning into a discussion about the massive amount of confusion inflicted on each of us when we arrived – something we've come to affectionately refer to as "training." We shared funny encounters with employees and guests alike, all the while ragging on each other and trying to throw bits of straw wrappers and wadded-up napkins into each other's drinks.
And in the end, we collectively remembered the employees who left us early – some with reason and some without warning – which lead to the mental composition of a list of the people who'd be leaving the group next.
My name was at the top.
Bittersweet.
Working at Cedar Point has certainly been an experience. As a whole, it wasn't perfect, but I will attest that, in general, it was enjoyable. Would I recommend it to others? I'm not sure. I certainly didn't save up a lot of money this summer (not that I spent my earnings extravagantly, there just wasn't that much to be spent!), but I enjoyed living in a new city and meeting so many new people. Housing here sucks, to be completely blunt. And honestly? That's putting it nicely. But on that same thread, it has been pretty cheap, so it was tolerable.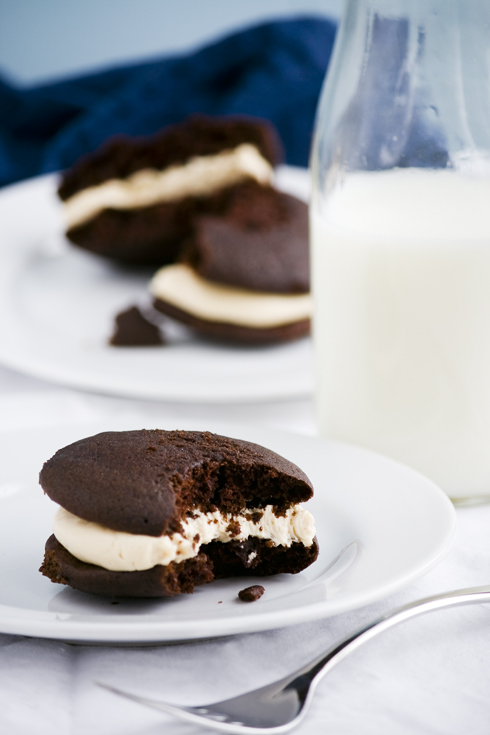 Overall, there were good days and bad days. Ups and downs. But, realistically, that's true for anywhere else I could have spent this summer, too.
It's definitely been memorable.
All the same: the hours ticked by, as they do.
My time at Cedar Point is done.
And I can't wait to get back to school.
Chocolate and Salted Caramel Whoopie Pies slightly adapted from Foodess
I found that the provided recipe for the chocolate cookie part of the recipe made way too many in comparison to the amount of frosting the recipe made. I've taken the liberty of halving the former here.
Makes about 11 Whoopie Pies.
Chocolate "Cookies"
7/8 c (124 g) flour
3/8 c (34 g) cocoa powder
3/4 tsp baking soda
1/4 tsp salt
4 Tbls (57 g) butter, softened
1/4 c (50 g) sugar
1/4 c (36 g) brown sugar
1 egg yolk
1/2 tsp vanilla
1/2 c (118 ml) milk
Preheat your oven to 350F and line 2 baking sheets with parchment paper. Set aside.
Place the flour, cocoa powder, baking soda and salt in a small bowl. Whisk well to combine and set aside.
In a medium-sized bowl, beat the butter until lightened, about one minute. Add the sugars and beat until fluffy, about 3 minutes. Add the yolk and vanilla and beat to combine, scraping down the sides of the bowl when necessary.
Pour in 1/3 of the dry mixture and mix on low speed until just combined. Scrape down the bowl and add half of the milk, mixing just to combine. Continue alternating, ending with 1/3 of the dry ingredients.
Using a tablespoon-sized scoop, drop the cookies onto the prepared baking sheets, spacing them about 2 inches apart. Bake 10-15 minutes until the top springs back when pressed. Cool completely on pans before sandwiching with the filling (recipe follows).
Salted Caramel Swiss Meringue Buttercream
1/2 c (100 g) sugar, divided
1 Tbsp corn syrup
2 Tbsp water
2 Tbsp + 2 tsp (40 mL) cream
2 egg whites
1/4 tsp salt, to taste
1/2 c (118 g) butter, softened
1/2 tsp vanilla extract
Put 1/4 cup (50 grams) of sugar, the corn syrup and the water in saucepan over medium-high heat. Swirl the pan occasionally (but do not stir) until the sugar is dissolved, then continue cooking until the sugar reaches an amber color. Remove the pan from the heat and pour in the cream, whisking immediately as it will begin to bubble. Set aside to cool.
Place a pan of water over medium-low heat and bring to a simmer. Put a medium-sized heatproof bowl over the top (do not let it touch the water) and pour the remaining 1/4 cup (50 grams) of sugar, egg whites and salt into it. Whisking constantly, cook until the sugar has dissolved then remove from the heat. Whip on high speed until a stiff meringue forms. Reduce the speed to medium and begin adding the butter in tablespoon-size pats, waiting until each has been fully incorporated before adding the next, about ten seconds. When all of the butter has been added, raise the speed to high and whip until the frosting is light and fluffy. Add the cooled caramel and vanilla, then whip to combine. Use to fill cooled cookies.