A nearby fan disturbs the floor-length blinds, shuffling the gaps through which the waking rays of sunlight can enter the room. Groggy, I find myself gradually become certain that the shifting lights are the only reason I'm awake, and slip, soothed, back into sleep.
The room is, otherwise, quite still.
It's too early for it not to be.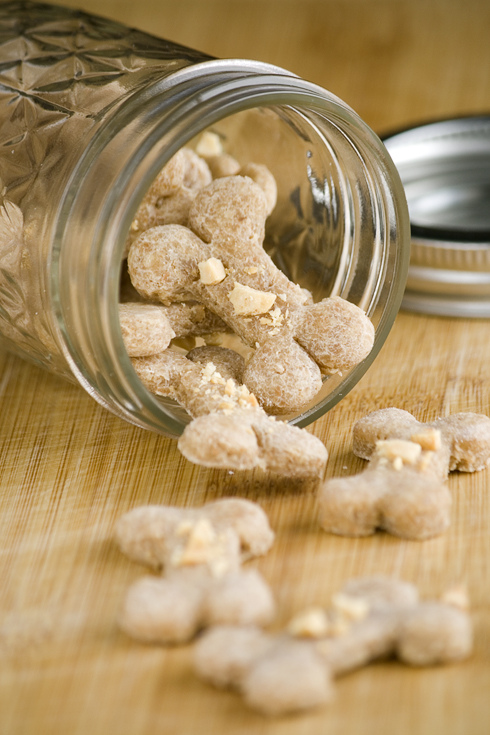 Soundless on the other couch, H is asleep with her dog, Kona. Leila, S's dog, is… Somewhere. Having not seen her under the weight of my fluttering eyelids before passing out, I didn't give her location much thought. Without a care, I'm at peace on S's deep blue couch, wholly cradled in the thick cushions and twisted in one of his many patterned throws.
Alternating periods of sleep and consciousness follow that initial moment, each one just as brief as the first. That is… Until it happens.
Being single and having fallen asleep alone, I had not anticipated waking up to a kiss on the lips. Startled, confused and quite uncomfortable to boot, I burrow deeper into the couch and jerk my head away from the offending pucker. The world around me comes into focus through widened eyes and before me I see not a man – but a dog.
Leila.
Smiling purely – as only a dog can – the "golden horse" (as H has taken to calling the beautiful leggy dog) has chosen to give me the selfless gift of a "good morning" kiss.
Lucky me.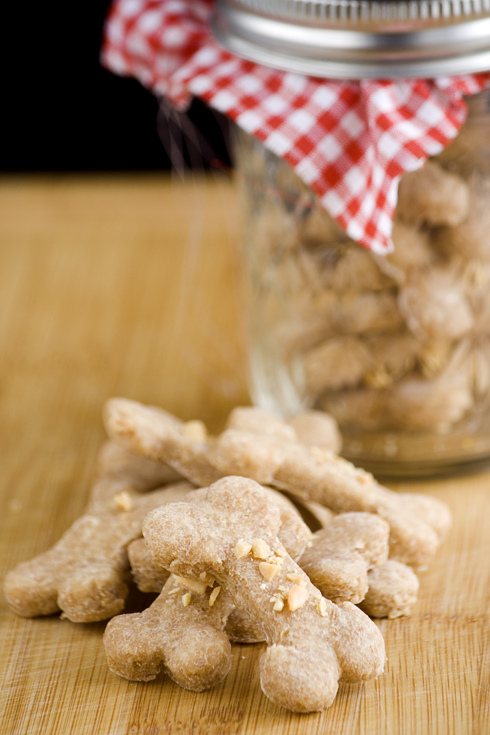 I'm not used to dog kisses. Back home, when Buddy wanted to wake me up he would jump down from my bed and simply stare at me from the floor. If that wasn't enough, he'd whimper quietly – just enough to let me know that his poor little bladder needed some relief. Buddy has other ways of showing me his affection, which just didn't involve his puppy saliva all over my face.
But now, with the somewhat expectant smile lingering on Leila's face as I blink myself into a state of functionality, I'm learning to appreciate her almost comically-delivered kisses. She's a dog and she likes me.
It's a wonderful thing, and I've no need to complain.
… Or reciprocate 😉
Peanut Butter Dog Treats via Sweet Paul Magazine
You can make these treats any size you like for your sweet little pup! Maybe they're not super nutritious treats, but they're certainly a fun project. Get your kids involved – I'm sure they'd love to help!
1/2 c (118 ml) natural peanut butter
2 Tbsp canola oil
1 c (237 ml) water
1 1/2 c (213 g) whole wheat flour
1 1/2 c (213 g) all-purpose flour
Chopped peanuts, optional
In a large bowl, mix together the peanut butter, oil and water until smooth. Add the flours and work them in with a spatula or your hands until the dough is smooth. Form the dough into a ball and wrap in plastic. Refrigerate for 30 minutes.
Preheat your oven to 350F and line a few baking sheets with parchment paper. Roll out the chilled dough to about 1/4″ thickness and use a cookie cutter to cut out as many shapes as you can. Carefully transfer to the prepared sheets and press in chopped peanuts, if desired. Bake the cutouts until firm and set (I did about 10-12 minutes for these 2″ treats), then cool on wire rack. Once cooled, store in an airtight container.