In the business college at MSU, there are no classes scheduled on Fridays.
So, because I was certain to get all of my gen-eds out of the way between my freshman and sophomore years, I, finally, have no Friday classes.
Every Monday I wake up with a smile on my face, absolutely thrilled that I've just a four day "week" ahead. How fortunate is that?
I'm lucky, too, that my classes start at a reasonable time. Leaving around 8:45AM allows me to make the walk to campus a peaceful one, filled with slow strolling and an appreciation for the sunlight illuminating the world in the way that only morning light can. Bettered by a thermos full of tea, the mile-long dream walk through the neighborhood is quickly becoming my favorite way to wake up.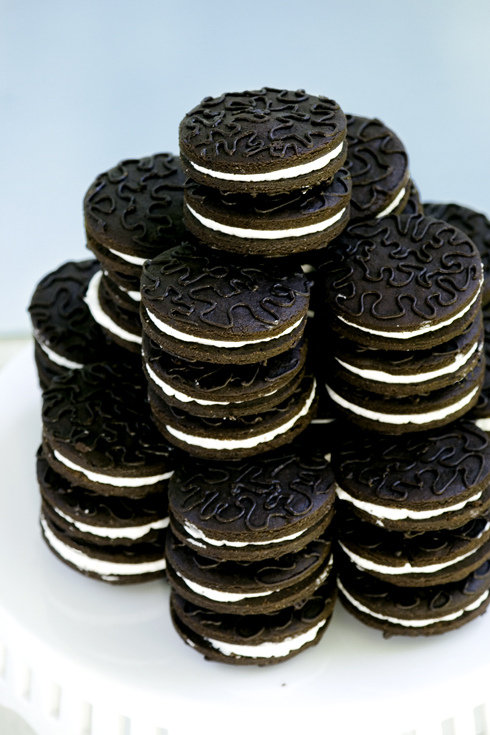 And what of class? When I arrive, I'm actually happy to be there – excited to
finally
be taking courses specific to my major and eager to hear what my profs have to say. There's a lot of reading to be done for class this year, but it's interesting at times and never awful except for the unavoidable fact that it's a bit of a time suck.
But as happy as I am in school, I restrict, to the best of my ability, as much homework as possible to that four day period.
Perhaps it's not something I should admit, but when Thursday evening rolls around, school ceases to exist.
Over the weekend I hang with friends, dirty my kitchen and pick up projects. I make more pies and cakes than socially acceptable and watch recorded episodes of The Martha Stewart Show in the early hours of the morning. Sometimes my friends and I wait around for hours at our favorite breakfast place or take adventures to the sketchy side of town to pick up Craigslist-sourced pallets (more on those later). We cook. We shop. We watch Parks and Rec and Cowboy Bebop and pass out on each others couches.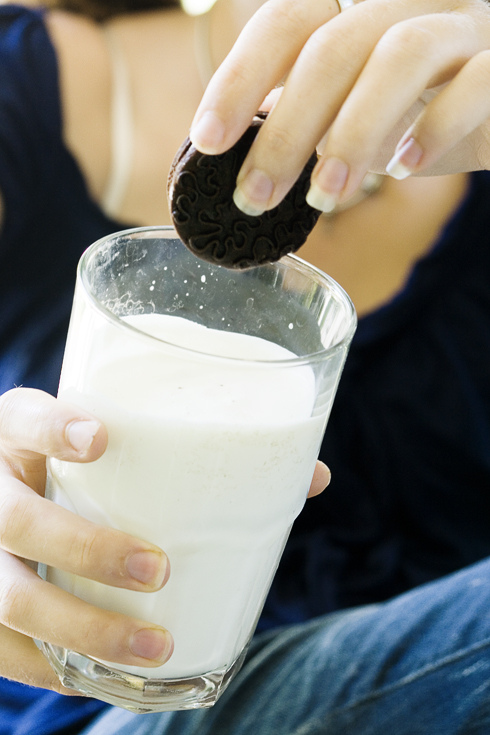 It's a fabulously simple lifestyle, and certainly one I don't mean to brag about. I'm simply recording this here because I don't want to forget it. I've started looking into internships and am quite hopeful about the idea of getting one, but it's made me realize that this way-of-life – filled with a lovely but lazy lack of true responsibility – will soon be coming to an end.
I've only so much time to be young and stupid, and I'll be damned if I don't take advantage of it while I can.
Fauxreos adapted from Brave Tart
These certainly won't get rid of your Oreo craving more quickly than a run to the store, but they're more fulfilling to make and just as good!
Chocolate Wafers
6 Tbsp (85 g) butter, room temperature
1/2 c (106 g) sugar
5 Tbsp (43 g) brown sugar
1 1/2 tsp salt
3/8 tsp baking powder
1/4 tsp baking soda
1 tsp espresso powder
1 1/2 tsp vanilla extract
2 egg yolks
3/4 c + 1 Tbsp (113 g) flour, sifted
1 c (85 g) cocoa powder, sifted
In a large bowl, cream together the butter, white sugar, brown sugar, salt, baking powder, baking soda, espresso powder and vanilla until thoroughly mixed. With the mixer still running, add in the egg yolks one at a time, scraping the sides of the bowl with a rubber spatula well after each addition.
After the yolks have all been incorporated, add the flour and cocoa. Mix on low speed until uniform and stiff. Scrape the sides of the bowl using a rubber spatula and knead a few times to form a smooth ball. Flatten into a disc.
At this point, the dough may be rolled right away or wrapped in plastic wrap and refrigerated for up to a week.
If you choose to refrigerate the dough, make sure you allow it to soften at room temp before rolling.
Otherwise, preheat oven to 350F. Dust the counter with cocoa powder (better than flour because it ensures they will not have a white powdery finish) and roll the dough to a thickness of 1/8″. When the dough has been rolled, loosen it from the counter with a spatula to prevent sticking.
Using a 2″ round cutter, cut out as many cookies as you can. Use a metal spatula to place them on an ungreased baking sheet. The cookies won't spread during baking, so you can place them quite close to one another. Set the baking sheets aside while you repeat the process with the scraps.
After cutting rounds from the re-rolled scraps, place remaining scraps into a mixing bowl. Add 1 tsp of hot water and coffee and mix thoroughly. Continue adding more hot water or coffee, a teaspoon at a time, until you reach a piping consistency.
Transfer the softened dough to a piping bag fitted with a very small tip and pipe your preferred decoration onto the cut rounds. Stella recommends a tight cornelli, which I thought worked quite well, but you can do whatever you like!
Bake the bedecked cookies for about 12 minutes, or until firm to the touch. Do not wait for them to brown because browning chocolate cookies = burning chocolate cookies! Once the cookies have baked, set the baking sheet on a rack and cool thoroughly.
Frosting
4 Tbsp (58 g) shortening or unsalted butter at room temperature
1 c – 2 Tbsp (142 g) powdered sugar, sifted
1 tsp vanilla
1/8 tsp salt
Cream together the shortening/butter, powdered sugar, vanilla, and salt until very light and fluffy, about five minutes. Use a rubber spatula to scrape the sides of the bowl then beat again briefly to incorporate.
Transfer the filling to a pastry bag fitted with a small- to medium-sized round tip.
Assembly
Flip half the cookies upside down and pipe a spiral of frosting onto the upside down cookies. Top with another cookie and press gently to seal. Transfer prepared cookies to a sealed container and refrigerate for a few hours to set the frosting and bond the wafers.