There was a smile in her kind eyes, but they were too sparkly to be conveying simple happiness. The fleeting tears that had so quickly and thinly veiled themselves in each eye were subtle hints as to how she was really internalizing our exchange.
"Isn't this home?" she asked, curiously incredulous but understanding in the same breath. I'd just told mom, after a night's visit, that I was heading out – bags packed – ready to go home.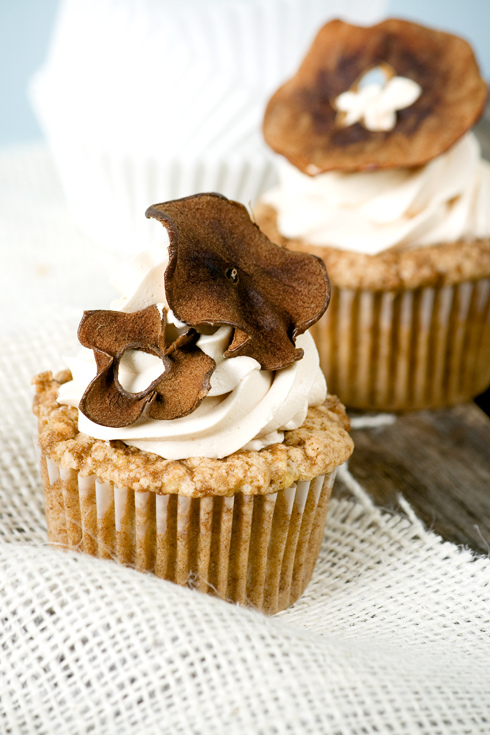 It was a terrible thing to do, I realize now, but I'd had no cruel intentions. It was just a simple fact; I'd gone about the semester calling my dorm home because that's what it came to be. Each day, after class, I would go home – for lunch. After parting ways with my friends, I would go home – to sleep. After loading up my trunk with groceries, I would alert my roommate that I was "heading home" – just to be there. Whether there was an act associated with it or not, that itty-bitty-cruel-excuse-for-a-living-space WAS home for me and for K. It was where we slept, where we studied, where we pondered thoughts of the universe, where we discussed boys – all normal life activities.
I'm not sure there's an easy way to break something like this to your mom.
Home has changed a lot lately. The old-but-lovable apartment S and I shared last year was our home. The apartment in Ohio I lived in with five other girls over the summer was too. And now, back at MSU, I share a home with my roommate C.
When I moved out, home changed fast, but I guess I knew that would be the case. Before my high school graduation, I remember being on AIM with my friend, A, who had recently started his freshman year at college. He'd only been gone a few months, but he mentioned experiencing the strange realization that his dorm was his home. Annoying roommate and all. He lived there, and that was his place.
I'd had my warning, and so had mom. However, for me it was a step to the future, and for her it was a stab in her poor motherly heart.
To make matters worse, I'm fairly certain my stupid freshman self tried to be cool and play it off.
"Yeah, Mom. Home." Just that with no emotion or explanation. Who's got two thumbs and wins the crappy daughter of the year award? This guy!
I swear I'm not really that mean. My aforementioned stupid "I'm a freshman and I moved away from home so I'm cool" ego kinda got the best of me in that instance… And a few others. Maybe you can relate? Maybe you just hate me now? In either case, we all make mistakes. Sometimes I'm an awesome daughter who makes dinner and/or brings home the most delicious chips and salsa from the shadiest Mexican place I know, and sometimes (which is too frequently, I realize) I suck and make my mom sad.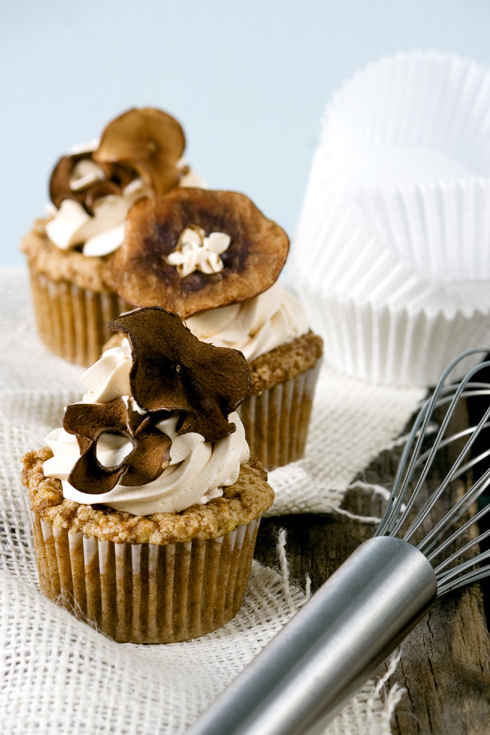 But I'm here to apologize to the dear woman, and maybe make some stuff right. You see, it occurred to me rather recently that the term isn't quite so resolute. Since evolving into a more understanding 20-year-old junior from an 18-year-old idiot freshman, I truly believe that I've thwarted that evil ego and become a more compassionate human being. Which is why I feel compelled to share this:
I've realized that I have been telling my friends for quite a few days that I am excited to be heading home, back to where I grew up, for the holidays.
And it's home because – as cheesy as it sounds – home will always be where your family is…. Even if you happen to have what you consider to be your own home somewhere else in the world.
Apple Caramel Cupcakes
Apple Cake adapted from Bravetart
I love this recipe because it's so unique. In one week, I made it once as a layer cake when my Grandparents came to visit, and again as cupcakes the next day because it's really just THAT good. This recipe will make about a dozen little lovelies, and they'd be perfect for any kind of fall celebration… *hint hint*
12 oz (340 g) apples
3/4 cup + 2 Tbsp (113 g) flour, sifted
3/4 tsp soda
3/8 tsp baking powder
3/8 tsp salt
1/2 tsp cinnamon
1/4 tsp nutmeg
3/8 tsp ginger
1 egg
1/2 c (99 g) sugar
1/3 c (50 g) brown sugar
3/4 tsp vanilla extract
4 Tbsp safflower oil
2 Tbsp butter, melted
Prepare a cupcake tin with liners and set aside. Preheat oven to 350F.
Grate the apples onto cheesecloth, a clean, thin dishtowel or three layers of paper towel. Gather up edges and squeeze firmly over a bowl, collecting juices. Squeeze until you've got about 1/3 of a cup and set the juice aside to use in the caramel. Reserve the pressed apple.
In a small bowl, sift together the flour, soda, powder, salt, cinnamon, nutmeg and ginger. Set aside.
In a medium bowl, beat together the egg and sugars until lightened and fluffy, about five minutes. With the mixer running, slowly drizzle in the vanilla, melted butter and oil, then beat to combine. Dump in the dry ingredients all at once and beat just to incorporate.
Fold in the reserved pressed apple gratings.
Portion the batter into the prepared cupcake tin and bake until cakes spring back when pressed lightly, 15-20 minutes. Cool briefly in tins on cooling racks, then remove the cupcakes from the tins and allow to cool completely on the rack.
Apple Caramel via Bravetart
7 Tbsp cream
1/2 vanilla bean, split and scraped (alternately, 1 1/2 tsp vanilla)
1/2 cup (99 g) sugar
1/3 cup (85 ml) freshly-squeezed apple juice
1/8 tsp salt
2 Tbsp butter
In a small pan, bring the cream and the scraped vanilla bean (reserve pulp) to a simmer. Turn off the heat and let steep for one hour (alternately, add the vanilla extract where directed).
Pour the sugar in an even layer over the bottom of a tall and thick-bottomed pan. Set over medium heat and allow to caramelize, swirling the pan occasionally to even out any hot spots that may develop. Stella describes the process in more detail here. When the sugar becomes a nice amber color, drizzle in a little of the cream and stir to incorporate, being careful of the bubbling that will occur. After it's combined, add in more cream and continue mixing, repeating until all cream has been added. Pour in the apple juice and stir to combine. Remove the pan from heat and add the salt, butter, vanilla bean scrapings and vanilla extract, if using. Pour into a small heatproof container to cool completely.
Apple Caramel Swiss Meringue Buttercream
Please click here for a step-by-step guide to making Swiss Meringue Buttercream and troubleshooting tips!
5 egg whites
1 c (200 g) sugar
1 c (226 g) butter, room temp
Apple Caramel, cooled to room temp (above)
Cook the egg whites and sugar in a small saucepan over medium heat, whisking constantly, until the sugar is completely dissolved (test by rubbing some between your fingers. If it's completely smooth, it's done). Pour into another bowl (a stand mixer is preferable) and whip on high speed until room temp. Then, on a medium-slow speed, add the butter, waiting until each piece is completely incorporated before adding the next. After all the butter has been added, turn the mixer back to high speed and whip until it has come together, about five minutes. Add the apple caramel, beat to incorporate and use.
If the buttercream seems soupy after all of the butter is added and does not come together after whipping, refrigerate for 5 to 7 minutes and continue whipping until it becomes fluffy and workable.