Over the summer, I spent a lot of time in a coffee shop in the historic downtown of Sandusky, Ohio. At the time, I was living Cedar Point's employee housing with five other girls. We had neither air conditioning nor the ability to make the amount of ice necessary for the six of us to function on a day-to-day basis, so going out during the day was simply the way I adapted to survive.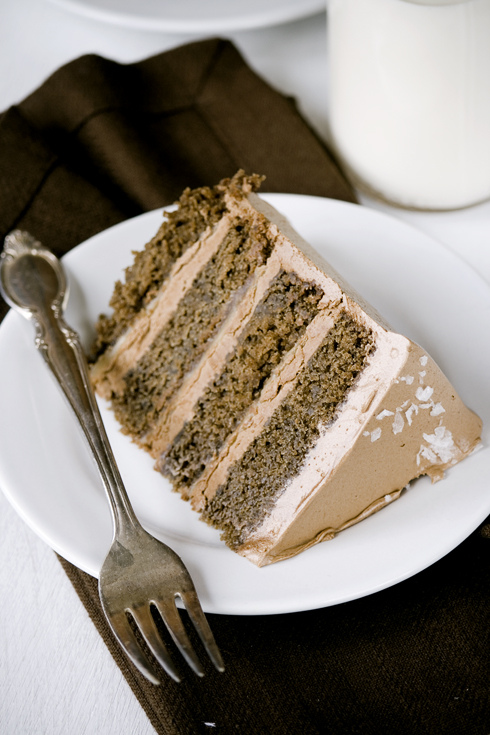 Fortunately for me,
my favorite haunt
had fair prices. I'd hunker down with an over-sized and iced cup of
whatever
about three times a week at one of their tables, chatting up strangers while goosebumps appeared over my tired and oft weeping skin. The sound of the ice sloshing around in my plastic cup alone was well-worth the $3.50ish they charged for a drink. Calculated out, it would only take 28 minutes on the clock in the blistering sun to earn back the cost of that relief, so I couldn't justify denying myself such a simple treat. It's very American of me, I know, but I friggin' needed that iced
whatever
, ok? With it came Wi-Fi, peace, companionship if I wanted it and a break from that God-awful Cedar Point housing.
I almost felt like I was robbing the place.
But, fast forward to today, and going out for a drink – a non-alcoholic one – seems so lavish and unnecessary that just the very thought of doing so makes me feel guilty.
That $3.50 could pay for 2.8% of a book for next semester. Or a little over an hour to park on campus. Or laundry. Or food.
Yes, I know that $3.50's not a lot of money, but the thought of "wasting" it on a frou-frou indulgence like a fancy coffee that I am totally capable of making on my own for less is hard to fathom.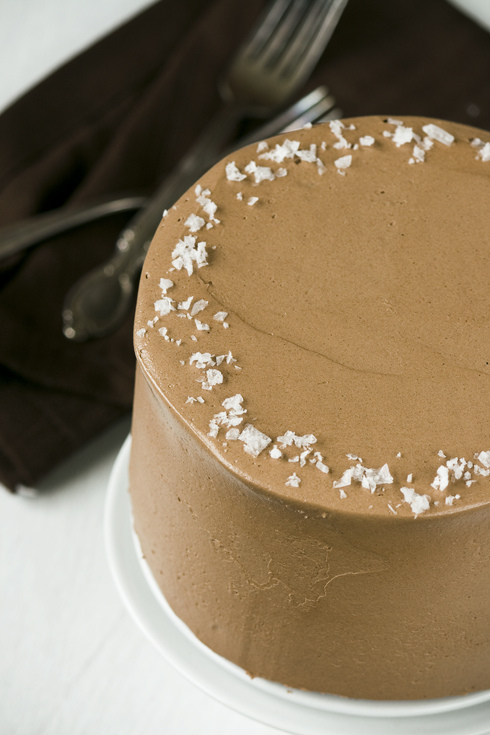 So instead of stopping at a local joint on my way home from work or class, I drop my bag at the door and brew my own pot of coffee (or pawn some off S now that dearest H has moved away with her single-serve coffee maker). Maybe I'll heat up some soy milk and whisk it to a foam on the stove. Perhaps I'll tip in an extract or spoil myself with a splash of cream. Whatever the method, my most favorite mug is filled and I'm on my way to the next thing on my list: class, work, homework… Whatever.
Momentarily I'll be pleased with myself; having not yet mastered the art of garnishing my brew with designs, my drinks may be plain, but they're also custom made to suit my tastes. For mere cents, I've created a fancy pants cup of whatever. Huzzah.
But, as I've recently realized, it never comes close to what I get from a coffee shop. Taste, of course, comes close, but the trouble is that I can't enjoy my drinks quite so much at home. Surrounded by books and laundry and occasional disorder, curling up to relax with a latte on my couch (yes, I own one now) just… Can't happen.
And so, with this realization, I've come to accept the fact that going out for coffee is worth the $3ish every once in awhile. It's not quite a need like I was convinced it was over the summer, but it's certainly a want that I'm comfortable allowing myself if the undeniable urge rears its head.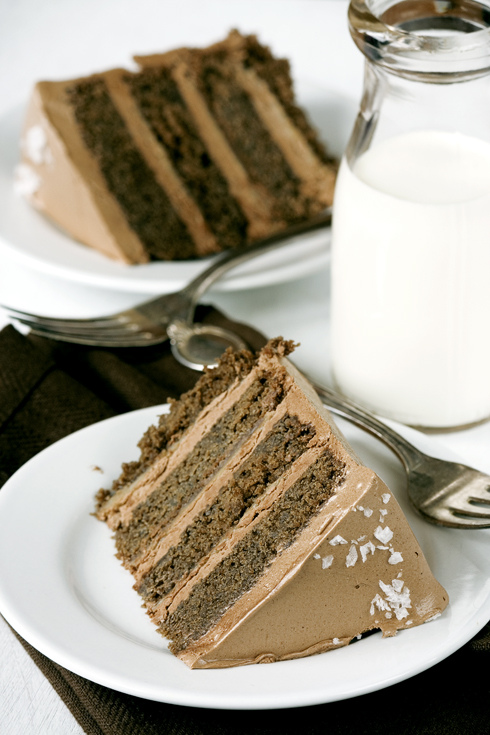 Because sometimes, especially during finals week, it's fair to
treat yo'self
.
Wouldn't you agree?
P.S. Fear not parents – I'm not gonna blow tons of money on coffee!
P.P.S. Also, I love you guys:)
Sweet and Salty Cake via Baked: New Frontiers in Baking
This cake is definitely a labor of love. But, for me, it was as much of a treat to make as it was to eat! I've made this cake 3 times and it gets better and better with each bite. To make a four layer cake, I halved only the cake recipe and poured it into two 6″ pans, then cut each in half before assembling.
Salted Caramel
1/4 c (60 ml) water
1/2 c (100 g) sugar
1 Tbsp light corn syrup
1/4 c (60 ml) heavy cream
1/2 tsp fleur de sel
1/8 c (30 ml) sour cream
Combine the water, sugar, and corn syrup in a medium saucepan with tall sides, stirring to combine. Set over high heat and bring to a boil. Cook until the mixture reaches 350F on a candy thermometer, about 10 minutes.
Meanwhile, in a small saucepan, combine the cream and salt. Bring to a boil and cook until salt has dissolved, 3 to 5 minutes. Remove the cream from the heat and set aside.
When the caramel has reached 350F, remove it from heat and allow to cool for 1 minute. Carefully add half of the hot cream to the caramel (it will bubble) and whisk quickly to combine. Add the remaining half and whisk to combine. Whisk in sour cream.
Cool the caramel completely and store in an airtight container, refrigerated, for up to 3 days.
Whipped Caramel Ganache
1/4 c (60 ml) water
1 c (100 g) sugar
2 Tbsp light corn syrup
1 lb (454 g) dark chocolate, chopped
1 1/2 c (180 ml) heavy cream
2 c (473 g) butter, cut into tablespoon-sized pieces, softened but still cool
Combine water, sugar, and corn syrup in a medium saucepan with tall sides, stirring to combine. Bring to a boil over high heat and cook until the mixture reaches 350F on a candy thermometer, about 10 minutes.
In another small saucepan, bring the cream to a boil. Remove from heat and set aside.
When the caramel mixture has reached 350F, remove from heat and allow to cool for 1 minute. Carefully add half of the hot cream to the caramel and whisk to combine. Carefully whisk in the remaining caramel and allow to cool for 5 minutes.
Place the chocolate in the bowl of an electric mixer and pour the slightly cooled caramel sauce over the chocolate. Let sit for 1 minute. Slowly begin stirring the mixture, but hand, from the center out until the chocolate is melted and smoothed.
Attach bowl to an electric mixer fitted with the paddle attachment and run on low until the bottom of the bowl is room temperature when touched from the outside. Add butter and increase speed to medium-high, beating until mixture is well combined, thickened, and slightly whipped, about 2 minutes.
Sour Cream Chocolate Cake
3/4 c (67 g) cocoa powder
1 1/4 c (296 ml) water, hot
2/3 c (156 ml) sour cream
2 2/3 (378 g) c all-purpose flour
2 tsp baking powder
1 tsp baking soda
1/2 tsp salt
3/4 c (177 g) unsalted butter, softened
1/2 c (104 g) vegetable shortening
1 1/2 c (300 g) granulated sugar
1 c dark (142 g) brown sugar
3 eggs, room temp
1 Tbsp pure vanilla
Preheat oven to 325F. Oil and line three 8″ x 2″ round cake pans.
In a large bowl, whisk together the cocoa, water and sour cream. Set them aside to cool, about 10 minutes. Set aside.
In another large bowl, sift together the flour, baking powder, baking soda, and salt. Set aside.
Fit your electric mixer with a paddle attachment and beat the butter and shortening together until very smooth, about 7 minutes. Add both the brown sugar and white sugar, then continue beating until light and fluffy, about 7 additional minutes. Add the eggs, one at a time, and beat each until very well incorporated before adding the next, scraping the bowl often. Add the vanilla, scrape down the sides of the bowl with a spatula, and mix again for 30 seconds. Add flour mixture alternating with cocoa mixture, beginning and ending with flour mixture.
Divide the batter evenly (using a scale, if you like!) among the three prepared pans. Bake until the cake is just firm to the touch and a toothpick inserted into the center comes out clean, 35-40 minutes. Let cool 10 minutes in the pan on a rack, then de-pan and cool to room temp. For the sake of trimming the cakes, I like to refrigerate the layers, well wrapped in plastic wrap, immediately after removing them from the pan. If you're not too worried about crumbs, feel free to skip that step.
Assembly
Salted Caramel
Whipped Caramel Ganache
Sour Cream Chocolate Cake
Using a serrated knife, trim the tops of cakes to make them level. Place the first layer on the cake plate. Using half of the caramel, spread a thin layer on the cake. Top the caramel with a layer of about 1 cup of the ganache icing. Add the second layer of cake on top and repeat the process with another layer of caramel followed by a layer of ganache icing. Place the remaining layer on top of the second layer with the bottom side on top. Frost the entire cake with the remaining ganache and garnish with fleur de sel.