My budget-friendly, no-name, strap-covered, lace-up, too-small work shoes have finally worn in. Over the past month, I've gotten used their song over the wooden floors of the office and become accustomed to the funky way they make me walk up and down stairs.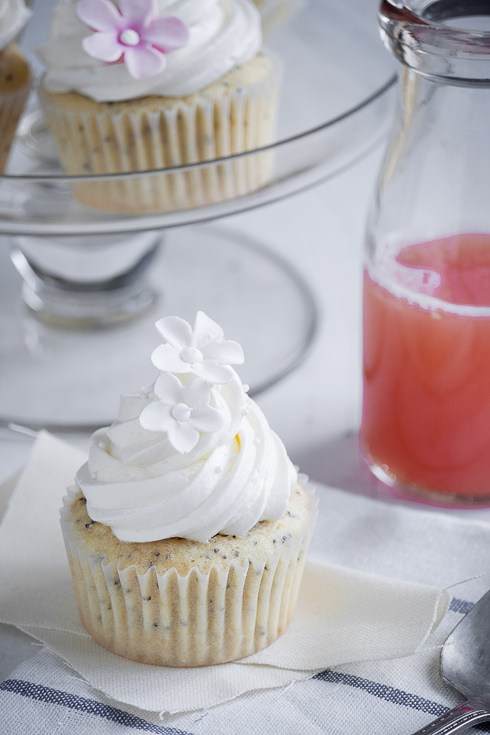 I've discovered the ever-flowing source of coffee in the back room and – thanks to the help of our office assistant, C – located its neatly organized accompaniments within the nearby drawers and cabinets. Today I even learned how to make a decent pot under coworker N's instruction.
So, have you guessed? I got the internship! I apologize for my absence in recent weeks, but work, school and friends have been keeping me busy – and pleasantly so. I think, however, that things will be easing up now and I should be able to resume my regular posting schedule from this point forward. Huzzah!
But, back to work:
The office is so friendly and relaxed that I don't feel like I'm "at work" while I'm there. It's more like I'm hanging out with friends who just happen to be collaborating on cool projects 24/7. Does that sound weird? I can't decide. Either way, it's amazing and I plan to enjoy every second of it.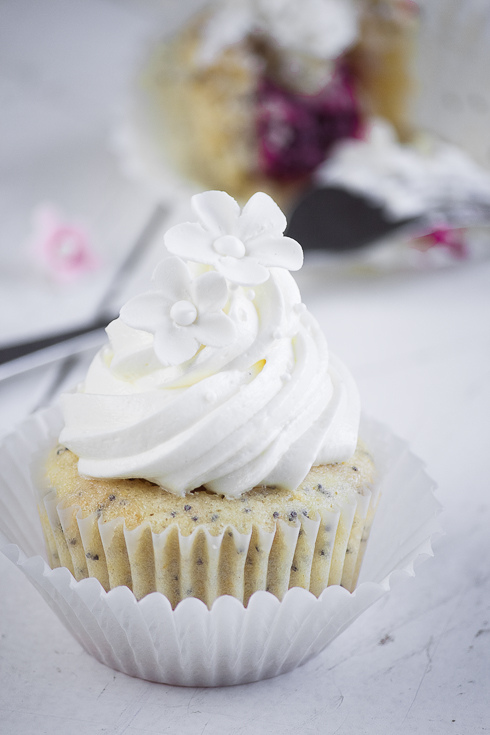 I credit much of my comfort to the presence of humor in the office – which I appreciate more than I'm capable of expressing – and the fact that everyone is so helpful and accepting and nice and witty and… Wow. I sound like a suck up. I swear that's not what I'm going for, but it's difficult to share the details of this experience without feeling like I'm coming off that way!
I'm learning so much from everyone and finally seeing the ways that things I've studied in class can be applied to life. I was even able to help analyze the results of a focus group in the same week that we went over them in one of my classes. Maybe it means nothing to you, but it was incredibly exciting for me! So much so that I emailed my boss at 9:48 on a Saturday night to let her know how giddy I was that I had, at that moment, just finished reading about focus groups in my textbook.
You know, because cool kids read market research textbooks on Saturday nights.
I certainly haven't learned everything there is to know and I ask lots of questions (computer ones, lately. I'm a PC in an overwhelmingly Mac world), but I'm settling in – and I love it!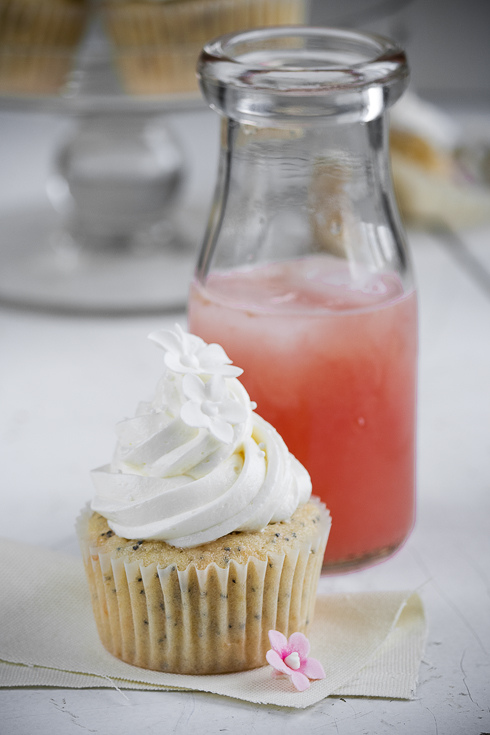 But, before I get back to the stack of textbooks lovingly calling out to me from across my uncomfortably disheveled bedroom (can't wait to cleannnnn), I want to thank all of you for sticking with me, both when I am and am not here! Also, thanks for your continued encouragement – this blog was a large part of the reason I got the internship, and I couldn't have done it without your help!
All the best,
Kaitlin
Grapefruit Poppy Seed Cupcakes with Strawberry Rhubarb Jam and Vanilla Cream Cheese Swiss Meringue Buttercream
I took these to work today and they were a hit! These cupcakes are tangy, bitter and sweet – definitely unique! Makes 15 cupcakes.
Grapefruit Poppy Seed Cupcakes adapted from Baked: New Frontiers in Baking
7/8 c (174g) sugar
zest of 2 grapefruit
1 1/3 c + 2 Tbsp (200g) flour
1/4 c cornstarch
1 1/2 tsp baking powder
1/2 tsp baking soda
1/4 tsp salt
1 Tbsp poppy seeds
1/4 c (60g) butter
1/4 c (52g) shortening
1 egg yolk
vanilla
3/4 c freshly squeezed grapefruit juice, cold
2 egg whites
1/4 tsp cream of tartar
Preheat the oven to 325F. This recipe yields 15 cupcakes, so line the appropriate amount of cupcake tins and set aside.
Place the sugar and grapefruit zest in a small bowl and rub together with your fingers until it looks like wet sand and is very fragrant. Set aside.
In another bowl, whisk together the flour, cornstarch, baking powder, baking soda, salt and poppy seeds. Set aside.
In your mixing bowl, combine the butter and shortening and cream together until well combined, about 3 minutes. Scrape down the bowl and add the sugar. Beat until light and fluffy, about 5 minutes. Scrape the bowl again and add the egg yolk and vanilla. Beat until just combined.
Alternating, add the dry ingredients and the grapefruit juice to the batter, beginning and ending with the dry ingredients. Begin with 1/3 of the dry, then add 1/2 of the wet, and repeat. Set aside.
In another bowl, beat the egg whites and cream of tartar to soft peaks. Be very careful not to over beat!
Take 1/3 of the whipped egg whites and fold it gently into the batter. Add the remaining egg whites and fold just until no streaks remain. Divide between the 15 cupcake liners and bake until the top springs back when pressed, 18-20 minutes. Cool pans on rack, de-panning the cakes after 2 minutes. Allow to cool completely.
Grapefruit Syrup
1/2 grapefruit, juiced
1 Tbsp sugar
2 Tbsp water
Combine all ingredients in a saucepan and bring to a boil, stirring occasionally. Remove from heat and strain, reserving the liquid and tossing out any solids.
Strawberry Rhubarb Jam
1 1/2 c (100g) strawberries, chopped
1 1/2 c (150g) rhubarb, chopped
1 Tbsp grapefruit juice, freshly squeezed
1/4 c (50g) sugar
Combine all ingredients in a saucepan and simmer, uncovered, over medium low heat until most of the liquid has evaporated and the jam is quite thick. Set aside to cool.
Cream Cheese Swiss Meringue Buttercream
3 (100g) egg whites
2/3 c (130g) sugar
10 Tbsp (142g) butter, cubed and at room temp
1 tsp vanilla
4 oz (113g) cream cheese, cubed and at room temp
In the base of a double boiler, bring water to a simmer. In the top bowl (or just a bowl to place over a pan of simmering water) combine the egg whites and sugar and whisk constantly until the mixture is hot to the touch (160F on a candy thermometer if you want to be completely accurate), about five minutes depending on the original temperature of the eggs. When the mixture has warmed sufficiently, pour it into the bowl of your stand mixer and whip on high speed until the bottom of the bowl is room temperature, ten to fifteen minutes. When the bowl is no longer warm, turn the mixer to medium-low and begin adding the butter piece by piece. Let each chunk incorporate completely before adding the next and don't rush the process!
After all of the butter has been added, add the vanilla and turn the speed back to high. Whip for about 3 minutes or until the buttercream comes together. Turn the speed down to low and add the cream cheese, then mix on medium to fully incorporate.
Assembly
Grapefruit Poppy Seed Cupcakes
Sharp knife
Spoon
Grapefruit Syrup
Strawberry Rhubarb Jam
Cream Cheese Swiss Meringue Buttercream
Piping bag, piping tips, sprinkles and gum paste flowers to decorate, if desired
Using a sharp knife, cut a cylinder in the cupcake about 3/4s of the cupcake's height deep. Using a spoon, core out the center in one piece. Flip over and trim off part of the bottom.
Drizzle a little grapefruit syrup into the cavity, then drop in a spoonful of Strawberry Rhubarb Jam. Top with the circle of cupcake you cut out previously. Pierce the cupcake with a skewer and drizzle with a little more grapefruit syrup.
Top the cupcake with Cream Cheese Swiss Meringue Buttercream and decorate as desired.