I've learned a lot of things in college. Some about the world, some about laundry, some about people, some about science… You get it.
Thankfully, not everything I learn gets pounded in my head. To the delight of students everywhere, profs – generally – seem to understand that not every little bit of information they share with us is something that necessarily needs to be committed to memory.
But if I have learned anything, it's that when an instructor repeats themselves – blatantly or not – you'd better take note. Pepper that definition in the margins and season your textbook with fluorescence; repetition means at least one of the following:
a) it's on the midterm
b) it's on the final
b) it's just plain important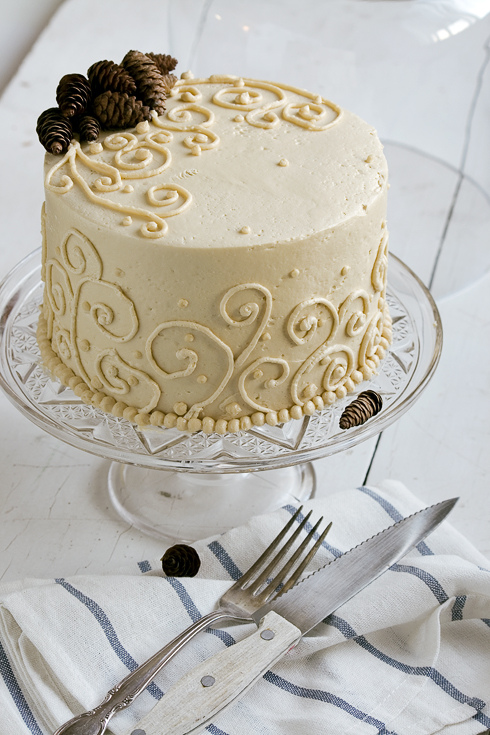 So, to save my poor future self the headache, I do my best to just memorize the important stuff as it's delivered. It's the only way to be safe.
Which means that when prof started dropping dates and advice at least twice a class in regard to an upcoming career and internship fair, I made myself a note. Multiple notes on multiple notebooks and devices that I saw whenever I switched classes, sent a text, checked my email, or turned on my computer. That date was there, which I knew meant I would be, too.
But after sharing the date, prof would share his favorite line of advice with the class:
"First impressions are the most important."
Um. Duh. He threw out the tip as all-knowingly as he was able – a skill the man had truly mastered – and went about sharing tactics for being memorable. His rhetoric was laughable and simplistic as he carried on in that monstrous lecture hall; an endless stream of advice about standing too close and standing too far away and watching your language and not bad-mouthing other bosses and maintaining eye contact and being honest and – woah. Really, dude? I felt like I was sitting on on some sort of Remedial Basic Human Functioning course.
Naturally, I pulled my phone from my pocket and texted H about going shopping for an outfit to wear to the career fair later that evening.
I was feeling confident when we left the mall; one trip to the grocery store poorer and one dress richer. I had decided not to buy new shoes and accessories in the interest of practicality, choosing instead to wear what I had at home in addition to the professional robing that I had, until then, lacked. Everything was set, it seemed, until sleep began to lace my eyes. It was at that moment that prof's advice began replaying in my mind – each time louder than the last. It made me nervous, and understandably so, certain that his tedious repetition and over-explanation must have been of some importance. Suddenly apprehensive, I lost a lot of self-confidence in a matter of seconds.
When I woke up in the morning, I was distraught. The hair framing my face was at an awkward length – somewhere between barely ponytail-able and kinda cute left loose – and I had awful circles under my eyes. My mascara did that annoying thing where it leaves a trail of dots on your eyelids.
An unfortunately red zit had made a home on the side of my nose.
Outside it was stormy and cold, but I stumbled into my dress and only pair of black shoes – the ones that I had forgotten added 4 inches to my 5 foot 8 inch self – and stepped into the driver's seat of my impressively/embarrassingly old car. Of course, I'd incorrectly assumed I had an umbrella in my car, so I walked into the building with slicked-back hair and smeared makeup; a complete mess sporting a cheap binder with a pair of [thankfully dry] resumes waiting inside.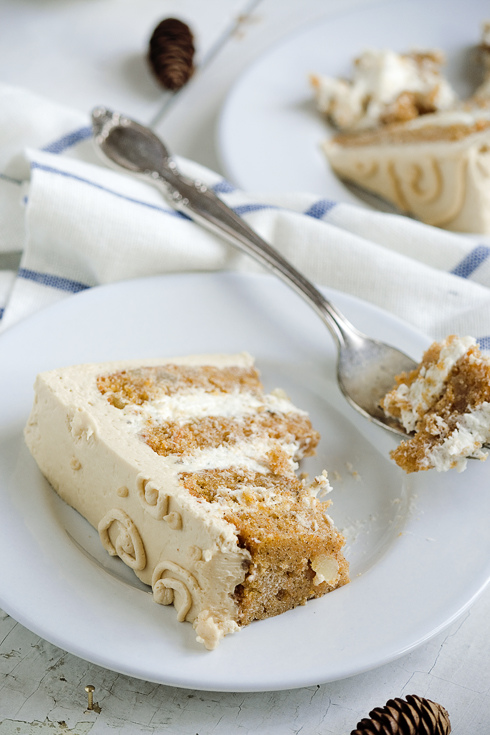 When I approached the booth of the company I most wanted to work for, I felt severely unprepared. I was awkward and choppy, and though I planned to avoid mentioning that I had never been to a career fair before (as prof had suggested many times), I found the words somehow floating in the air. He'd told us to appear confident so as to make ourselves more appealing, but it wasn't happening. He told us to speak eloquently and clearly, but… That wasn't happening. His common sense tips for respecting personal space and being honest came to me naturally, but other than that… Prof had done nothing but stress me out.
So I took matters into my own hand.
Instead of talking about only work and job experience, we talked about bacon. And breakfast. And blogs. I'm pretty sure she could tell I wasn't sure of myself, which probably helped make the irrelevant conversation more comfortable, but just talking about familiar things made me feel better AND sound like I wasn't a total moron. It was a quick exchange, no more than five minutes, but I dropped off my resume and headed home a little less stressed, and still positive of nothing.
But I did learn something. The last-minute stressing didn't do much good for me. In the end, if the company wanted me, they'd let me know. If not… Well, there'd be other opportunities. But in order to make their decision easier, I realized that the most important thing to do was to just be myself.
Which, for some reason, is something prof neglected to mention.
Autumn Delight Cake slightly adapted from Sweetapolita
I know it's no longer autumn, but we've been enjoying a mild winter for a number of weeks, so I'm keeping the autumn spirit alive with this cake. It's a combination of dense, fluffy and smooth that I'm sure you'll love. The toasted marshmallow filling is my favorite component!
Sweet Potato Ginger Cake
2 lbs (908 g) sweet potatoes (about 3 large)
2 c (230 g) cake flour
2 tsp baking powder
1 tsp salt
1 Tbsp cinnamon
1 tsp ground nutmeg
1/2 tsp powdered ginger
2 c (400 g) sugar
4 eggs, room temp
1 1/4 c (315 ml) sunflower oil (or vegetable, safflower, canola oil)
2 tsp vanilla
2 Tbsp brandy or dark rum
3/4 c (120 g) crystallized ginger chips
Preheat oven to 350F. Oil and line two 8″ cake pans and set aside.
Place the sweet potatoes on a microwave-safe plate and pierce them with a fork. Microwave until they are tender throughout, about 7-8 minutes per side, and allow to cool. When they are cool enough to handle, remove the skin and mash into a coarse puree. Set aside.
In a medium size bowl, whisk together the flour, baking powder, salt, cinnamon, nutmeg and ginger. Set aside.
Combine the eggs and sugar in the bowl of your mixer and beat together with the paddle attachment until light and fluffy, about 5 minutes. Add the oil and beat to incorporate. Add the cooled sweet potato puree, vanilla and rum, then mix until well combined.
Sift the mixed dry ingredients over the batter in one addition and mix gently to combine, scraping the sides of the bowl. Fold in the crystallized ginger chips.
Divide the batter between the two prepared pans and smooth the tops with an offset spatula. Bake until the top springs back when gently pressed, about 40 minutes. Cool cakes in pans on a rack for ten minutes, then remove from pans and wrap in plastic wrap. Place in the fridge to cool completely.
Brown Sugar and Maple Swiss Meringue Buttercream
Please click here for a step-by-step guide to making Swiss Meringue Buttercream and troubleshooting tips!
5 egg whites
1 1/4 c (250 g) light brown sugar
1 1/2 c (340 g) butter, room temp and cut into cubes
2 tsp vanilla
2 Tbsp maple syrup
In a double boiler, cook the egg whites and sugar over medium heat, whisking constantly, until the sugar is completely dissolved and the mixture is hot, about five minutes (test by rubbing some between your fingers. If it's completely smooth, it's done). Pour into another bowl (a stand mixer is preferable) and whip on high speed until room temp. Then, on a medium-low speed, add the butter, waiting until each piece is completely incorporated before adding the next. The buttercream may turn into a soupy curdled mess during this process, but if you continue beating it for a few minutes it will become light and fluffy. Add the vanilla and maple syrup, then beat to combine.
Whipped Toasted Marshmallow Filling
This is best used immediately (but it keeps fine in the cake), and should be kept at room temperature until needed for assembly. Also, it tastes amazing. Try to save some for the cake 😉
12-16 standard-size marshmallows
1 c (227 g) butter, room temp
1 c (125 g) confectioner's sugar, sifted
2 Tbsp milk
1 tsp vanilla
7.5 oz Marshmallow Fluff
pinch of salt
Turn on your broiler and arrange marshmallows on a cookie sheet lined with parchment paper. Place tray in lower rack of oven and broil until browned on top, keeping a close eye on them. Remove the tray and carefully flip the marshmallows. Return to the oven and broil until the other half is browned. Cool on a wire rack.
Whip the butter with the paddle attachment until very light and fluffy, about 8 minutes.
Add the confectioner's sugar, milk, vanilla and salt and mix slowly to incorporate, then beat for another 6 minutes.
Add the cooled toasted marshmallows and marshmallow fluff, mixing on low speed for about 2 minutes.
Assembly
Click here for a tutorial for assembling layer cakes, and here for my preferred frosting method.
2 x 8″ Sweet Potato Ginger Cake
Whipped Toasted Marshmallow Filling
Brown Sugar Maple Swiss Meringue Buttercream
Remove the chilled Sweet Potato Ginger Cakes from the freezer and level them. Cut each in half horizontally.
Set one layer down on your serving plate and top with 1/3 of the Whipped Toasted Marshmallow Filling. Spread evenly from the center out to the edges. Place another layer on top, and add another third of the filling. Spread to the edges and repeat one more time. After placing the last layer of cake on top, crumb coat the entire cake with the Brown Sugar Maple Buttercream to seal in any stray crumbs. Frost as desired with remaining buttercream.