I've had my head down for the past three hours, applying all of my concentration to the mixed stack of binder- and paper-clipped documents in front of me. It would be excessive to delve into their nature here, but imagine for me, if you will: their wisdom buried beneath layers of ink; their once-perfect figures aged with wrinkles and scars of mishandling.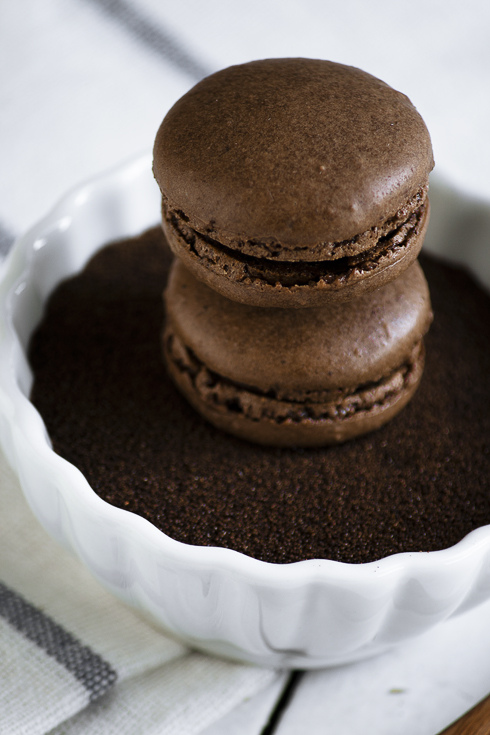 For the better part of March, this project was my life. I upset my aunt recently by admitting this that work has become more important to me than school, but I don't think she truly understood me. My education is, of course, important. I
will
get my degree. But I'm mature enough to know what classes require my full attention to succeed in and which ones don't. Some classes don't require my attendance for every lecture, and if skipping one means I'll be granted more time to meet deadlines without any consequences… Well, there's really no point in being anywhere but my cube, is there?
I enjoy my work because it's challenging. Over and over I've been presented with tasks that have forced me to stretch my mind and my abilities, forced me to adopt confidence and forced me to just be more. I find my mind transformed there as I bask in the drugged space between the hardwood floors and the tall ceilings; breathing in and freely giving myself up to the addiction.
So, naturally, when I noticed the sentence, "we need to chat," had popped up in a chat window on the computer screen beside me, it stopped me dead in my tracks.
"I know," I responded to my boss, having recently had the very same thought myself. Though I'd love to work full time this summer where I'm currently working (if I'm able), another very attractive employment opportunity has recently presented itself, leaving me feeling somehow… Lost.
I've got big decisions to make. Life-changing ones. No, I'm not getting a TV show, writing a book, having a baby or getting married, but I'm reaching the point in my life where it's time to truly decide for the first time what it really is that I want to do. I've been navigating a path somewhere between a career in marketing and a career in food for quite some time, and though I'm happy to do it, it's not sustainable in the long run. I'm going to have to "end up" somewhere someday, and that somewhere can only be determined through wars of logic pitted against dreams.
I know I'm going to be happy no matter which route I take, but I plan to keep trekking down this middle path for as long as I can.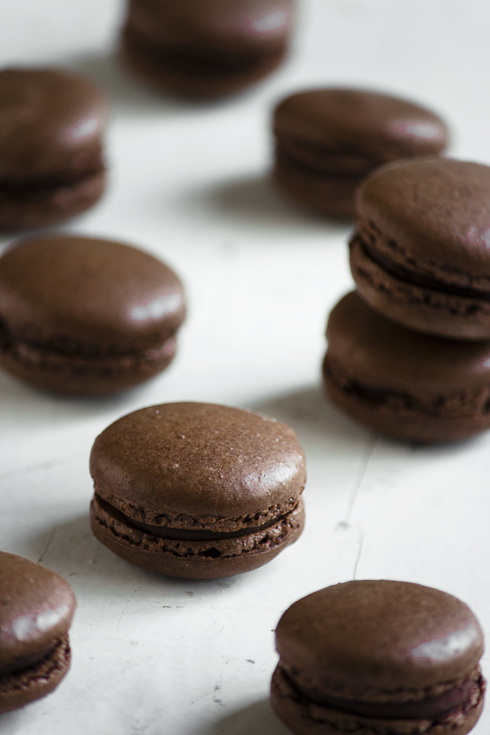 Maybe it's immature, but I'm not ready for the decision point to be
now
. Considering it is even almost too surreal to handle. I can't believe it's even approaching.
I'm still hiding under the influence of youth and dreams, and I'm ok with it. Definition comes later. Soon. But still later.
Mocha Macarons recipe and method via BraveTart
I encourage you to click through to Stella's recipe for the method for these. She explains it much better than I ever could! Just be sure to watch your meringue because it whips up more quickly than normal considering the itty bitty size of this batch. These go over very, very well. It's simple, but I think it may be my favorite macron flavor to date!
26 g almond meal
40 g powdered sugar
13 g cocoa powder
1/8 tsp instant espresso powder
33 g egg white
17 g sugar
1/8 tsp salt
Click through to BraveTart for a foolproof macaron method.
As a note: add the cocoa and espresso powders to the powdered sugar.
Mocha Ganache
This will make more than you need, but it's wonderful added to frosting, poured in a tart shell or used as a dip for, you know, everything. If you don't plan to use it within a week, store leftovers in the freezer.
170 g bittersweet chocolate, finely chopped
1/2 tsp instant espresso powder
1/8 tsp salt
85 g heavy cream
Combine the chocolate, espresso powder and salt in a small bowl.
In a small saucepan, bring the heavy cream just to a boil. Remove from heat and pour over the bowl of chocolate. Let set five minutes, then stir gently until smooth. Allow to cool to room temp, then refrigerate until solid enough to pipe, stirring occasionally.