I was working at Cedar Point at this time last year.
I spent a lot of time outdoors then, chasing go-karts on the clock and seeking peace in the off hours. Even midnight found me wandering the park in the dark; restless and unwilling to return to my stifling apartment and sleepless bed. My team leader kept me busy through scheduling acrobatics, but the 30-something hours I was working in a week wasn't enough to keep me occupied. It was mindless and uninspired work – which was how I was left to feel at the end of a shift.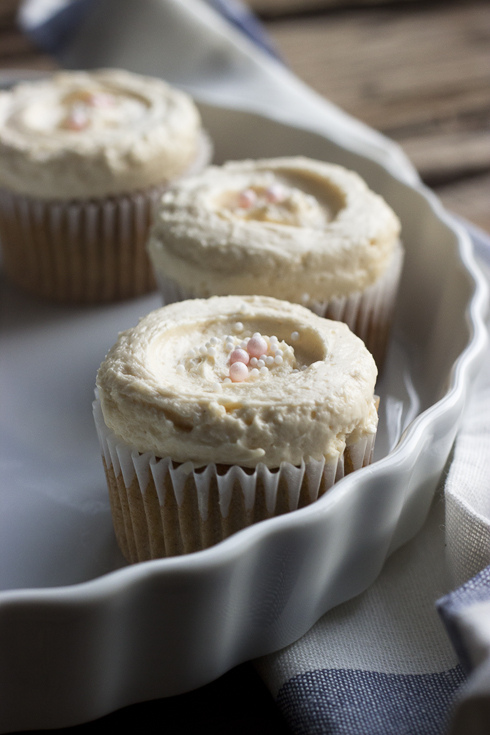 To make matters worse, apart from the guys on my crew, all of my friends were hundreds – even thousands – of miles away. I got out of work around midnight and, like most towns, there was little to do after hours (unless you can't get enough of Steak and Shake and B-Dubs). Though I had "a kitchen" that I shared with my five roommates, I think the quotations say enough about my sentiments toward it. Though I desperately wanted to, I hardly baked or cooked at all while I was there, and found myself subsisting largely on peanut butter and banana sandwiches.
It wasn't so bad in the moment, but I'm convinced now that it's just because it didn't seem particularly real. From the outside looking in, it was like the world was on pause. We were spoiled. Even when I was bored and unmotivated, I wasn't. Every choice was a good one, consequences didn't exist and arguments never lasted. There were two clubs nearby with dancing and great deals on drinks (so I heard). There was ice cream, chicken tenders, french fries and pizza to be had for every meal, plus a beach and some deck chairs out back if you were so inclined.
All in all, it was an indulgent and irresponsible summer for me: having shunned the thought of internships and reality in the crucial summer before my senior year in favor of, essentially, running away to the circus.
It was an escape.
But I needed it.
I needed it to prove to myself that I can be independent. I needed it to open my eyes to the world and what I wanted from life. I needed it to learn who I am, who I want to be, and which qualities I needed to drop. I needed Cedar Point more than I needed my first year of college, and I am so very grateful that I got it.
But I escaped the circus.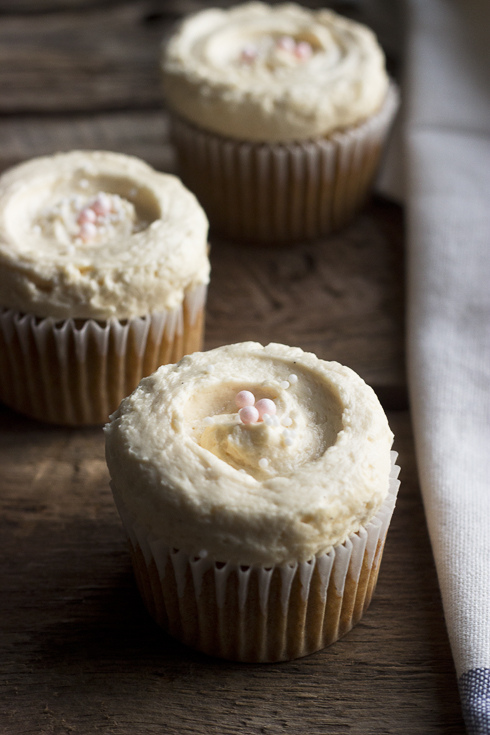 I actually left early because I was very suddenly very sick of Sandusky. I got through my Junior year and… here I am.
This is my first summer in East Lansing.
I've buckled down a bit more seriously into reality, and am fortunate to be geographically closer to at least some of my friends. I'm working two jobs, both of which I love (I can't wait to tell you about the new one :D), and trying to maintain just a shred of that make-believe Cedar Point lifestyle from last summer.
This is my very last summer vacation and I'm going to make it count – in more ways than one.
Golden Beet Cupcakes with Dulce De Leche Buttercream
These cupcakes are WONDERFUL! The taste of the beets is discernible – in a good way – and absolutely lovely. A coworker said this was the best cupcake he'd ever had! The cupcake recipe is from Jaclyn at Food + Words. She's lovely and so is her blog, so… Go check it out 🙂
Golden Beet Puree via Food + Words
4-5 medium-sized whole golden beets, greens removed, scrubbed well
1 Tbsp olive oil
1 Tbsp dark brown sugar, packed
1/2 tsp salt
1/4 c milk
Set the oven to 350F.
Lay out a long strip of aluminum foil and top with a piece of parchment paper. Place the beets on it, then sprinkle with the olive oil, dark brown sugar and salt. Wrap tightly (you want the beets fully enclosed), and bake for 1 hour, until the beets are very tender.
Remove beets from oven and allow to cool for 10 minutes, then open the pouch to release steam and allow to cool 30 minutes more.
When the beets have cooled, peel them and place in a blender or food processor with the milk. Puree until smooth and set aside to cool to room temp.
Golden Beet Cupcakes via Food + Words
1 1/4 c flour
1 tsp baking soda
1/2 tsp baking powder
1/2 tsp salt
1/2 tsp ground cinnamon
3 eggs, room temp
1/2 c sugar
1/2 c dark brown sugar, packed
1/2 c safflower oil (Jaclyn used applesauce)
2 tsps vanilla
2 Tbsp bourbon
1 c golden beet puree (recipe above)
With the oven set at 350F, combine the flour, baking soda, baking powder, salt and cinnamon in a medium-sized bowl. Set aside.
In the bowl of your mixer, combine the eggs and sugars. Beat on low for 30 seconds, then increase the speed to medium and beat for five minutes, or until the mixture is pale yellow and thick.
Turn the speed back to low and pour in the oil, vanilla, bourbon and 1 cup of the prepared beet puree. Mix to incorporate, being sure to scrape down the sides of the bowl. Add the dry ingredients gradually, mixing on low until just combined.
Portion the batter into liners and bake 15-20 minutes or until the cupcakes spring back when lightly pressed. Set on cooling racks to cool completely before frosting.
Dulce De Leche Boiled Frosting adapted from Baked: New Frontiers in Baking
Jaclyn provided a recipe for mascarpone cream cheese frosting, but I was in a hurry and made this from fridge scraps instead. I'm not sure how much you'll need for the dozen cupcakes this makes (I used leftover, frozen buttercream), so this might make a little bit extra, but just package it in some plastic wrap, label it, and freeze for another use.
1 c (200 g) sugar
1/3 c (47 g) all-purpose flour
1 1/2 + 1/3 c (233 ml) milk
1 1/2 c (355 g) butter, room temp and cubed
1 tsp vanilla
Dulce De Leche, to taste
Combine the sugar and flour in a cool saucepan. Stir in the milk and cream, then set the pan over medium heat. Stirring frequently, cook the mixture until quite thick, 10-15 minutes.
Remove the pan from heat and pour the mixture into the bowl of your mixer. Fit with the paddle attachment and whip on high speed until the outside of the bowl is cool to the touch, about fifteen minutes.
When the bowl is coo;, add the butter all at once and whip on high speed until very light and fluffy. Add the vanilla and whip to combine, then add dulce de leche to taste.