I remember the rush and thrill of that particular county fair when I was very young, but in a different way than I remember most. I don't remember riding rides or eating fair food, nor do I remember wandering the barns or playing games. The prizes, rides, and treats that form the back bone of so many other fair memories are entirely absent in this instance, replaced with sensory and emotional meat.
To me, that's more valuable.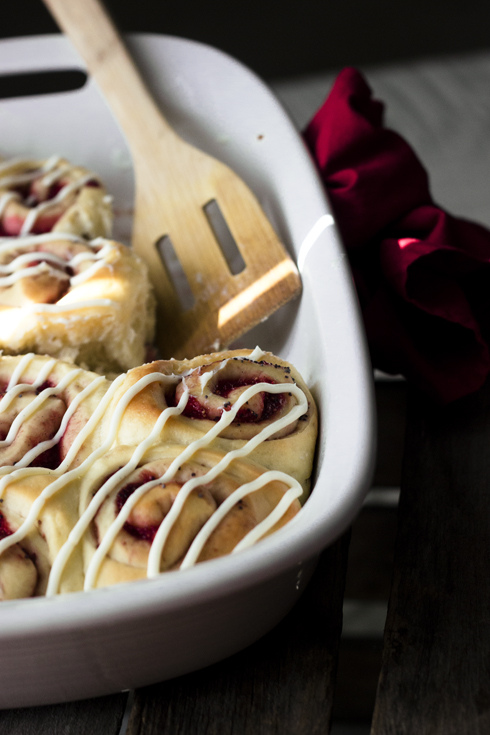 I realize now that it's what my parents so desperately wished to argue all along. No, my parents didn't deny my brother and I the fair in our youth. That said, we weren't
always
the kids with the unlimited ride armbands either – though we did have nights of exceptional whining success. My parents were generous enough for us to have an awesome night, but stern and wise to let us know when enough was truly enough. We complained and whined. I probably cried. But you know? I'm old enough to applaud them for it now. And apologize, too. I know how kids can be, and I recognize now the degree of the stupidity of our incessant want for just one more ride or try. I don't remember being specifically angry at my parents in any of my memories of the fair, just that I had a great time and always anticipated the next year's festivities. To me, that says my parents did it right.
Those stuffed animals prizes are really quite a burden anyway. Wouldn't you agree?
At any rate, all I remember of that night is the dark fairgrounds – bustling and filled with happy fair-goers – twinkling lights, the far-off rumbling of the demo derby, and seeing my grandparents.
If memory serves correctly, the only reason we were even there that night was to say goodnight and goodbye to my grandmother who was on a bingo date with some friends. I believe my mom, dad, brother and I had spent the evening with Grandpa, and none of us wanted to leave for home without a proper goodbye from both.
Hugs and kisses sought and received, we loaded back into the car and got on the road.
It's a simple memory, but the sensory and emotional content make it substantial. I may not remember all of the day's events, but I do remember how happy I was to be able to hug and kiss them goodbye, which is enough for me.
I've been thinking a lot about family lately. I think I've said it before, but I keep largely to myself in most situations. I like people, but I often find that I have a difficult time letting them in. I have friends, a few very close ones, but I rely on family for many things. Like my friends, both sides of my family give wonderful advice, are always willing to listen, encourage one another in hard times, and cheer for successes.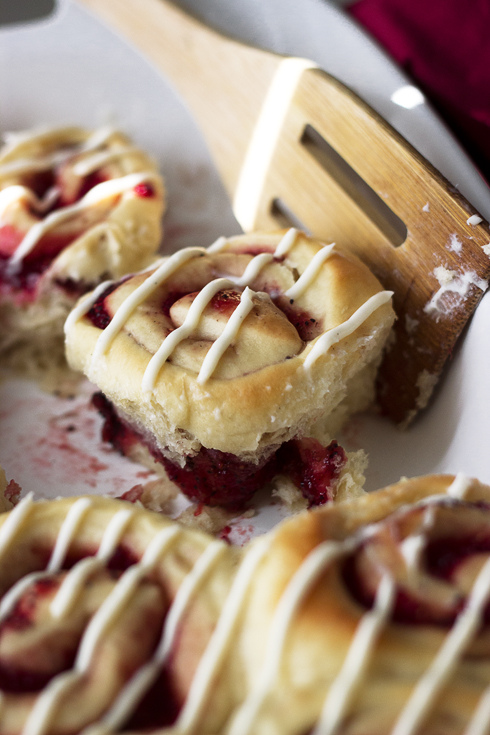 I've been criticized heavily for it in the past, but I'm happy I was raised to be so close to my family. I can only hope that I'll be able to raise my own kids (no, I'm not pregnant) with the same kind of mindset in a similar environment.
I spent yesterday evening at that same fair with my grandparents. We were playing bingo, so we couldn't talk too much, but it was nice just to be with them for awhile.
It truly is unconditional, you know? I'm lucky that I can always count on my family to be there for me.
Always.
Strawberry Lime Rolls with Poppy Seeds
I was inspired to make these back in strawberry season while I was inundated with baskets and baskets of berries. Hopefully you were smart and stashed some in the freezer! These were a big hit at the office (I always feel old saying that) and smell just as amazing as cinnamon rolls while baking – only different. Poppy seeds are definitely optional, I just like them a lot.
You might find that you'd like more frosting on your rolls than pictured. Just spread accordingly. I tend to serve with just a little frosting and set some out for friends to add as desired.
Quick Strawberry Lime Jam
2 c sliced strawberries
1/4 – 1/2 c (50-100g) sugar
1 lime, juice and zest of
Combine all ingredients in a saucepan and cook over low to medium low heat, stirring frequently, until soft and thickened, about 30 minutes. Allow to cool.
Sweet Dough via All Recipes
1 c (237 ml) milk at 110F-115F (43-46C)
2 1/2 tsp yeast
1/2 c (100 g) sugar
4 1/2 c (563 g) bread flour
1 tsp salt
1/3 c (78 g) butter, melted and cooled to room temp
2 eggs, room temp
3 Tbsp poppy seeds
Pour the milk over the sugar and yeast in a large bowl. Let set ten minutes. If bubbles form, you can continue. If not, toss and try again!
Meanwhile, in another bowl, combine the bread flour and salt.
After yeast has been activated, add eggs and melted butter. Begin adding the flour in 1/2 to 1 c increments until it is firm enough to roll by hand. Pour onto a lightly floured counter and knead, working in remaining flour, until gluten is fully developed. About 15 minutes.
Place dough into a well oiled bowl, oil the top and cover with plastic wrap. Place in fridge overnight or at least 8 hours.
In the morning, oil a 9″x13″ baking dish. After dough has at least doubled, roll out to about 1/4″ thick rectangle on a lightly floured surface. The ideal dimensions are 16×21. With the long side parallel with the edge of the counter in front of you, spread strawberry lime jam over the dough, leaving 1″ clear on the side farthest from you. Sprinkle poppy seeds over filling and brush the 1″ boarder with water. Roll tightly toward the wetted edge, pinching to seal. Cut into 12-15 pieces with floss and set each individual piece into prepared baking dish. Be sure there is at least an inch between each roll or the rise will be affected. Let set, covered, in a warm place until doubled in size, about 30 minutes.
Preheat oven to 400F (204C).
Bake risen rolls until just golden brown, about 15 minutes. While rolls are baking, prepare the cream cheese frosting.
Cream Cheese Frosting
3 oz (85 g) cream cheese, room temp
1/4 c (50 g) butter, room temp
1 1/2 c (234 g) confectioners' sugar (may need more or less depending on desired consistency)
1/8 tsp salt
1/2 tsp vanilla
Lime juice, to taste.
Beat together cream cheese and butter until well combined. Sift in confectioners' sugar, bit by bit and add salt. Beat about 5 minutes until light and fluffy, then briefly beat in vanilla and lime juice. Spread frosting on warm rolls before serving.