The first day I met him, he told me he wanted to take me to the zoo.
He had a mess of brown hair, which was tousled – barely gelled, maybe – and hidden under a loose hat with a large brim. And beneath it, somehow visible in the dim light, were his bright green eyes, sparkling with every head-spinning smile he cast my way.
He had a name like satin and a personality to match. I couldn't get over how perfect the patch of freckles over the bridge of his nose was, and was delighted to meet someone – a rare someone – who could keep up with my playful teasing and ribbing. He was funny without being immature, smart without being cocky, and relaxed without being a slob. He was boyish and charming, but attractively smooth and slick at the same time.
When it was time to say goodnight, he placed a gentle hand innocently at the small of my back, never once dipping lower like so many assholes before him, and led me to the door. He asked for my phone number, gave me a quick kiss on the lips, and told me he would text me – as is so common with our generation – in the morning.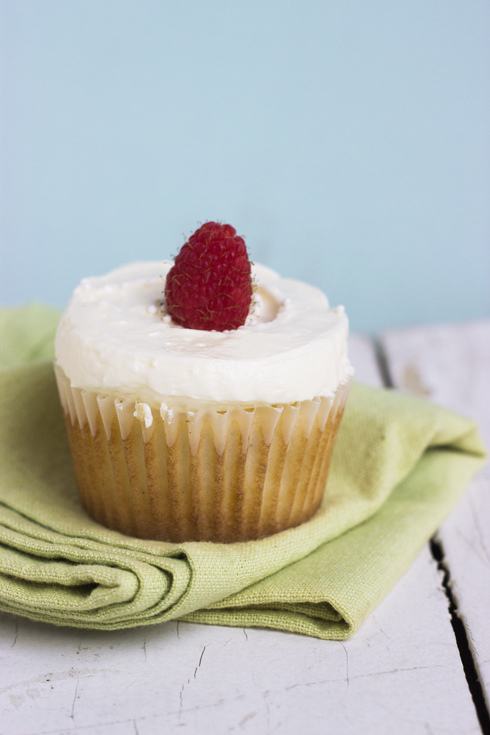 Of course, the morning was late afternoon, and there was no talk of the zoo.
Maybe another time
, I thought, reasoning inwardly.
We did just meet, after all. Maybe a date like that is too much, too fast?
He couldn't be overeager and neither could I because – hey now – that's just not cool.
So we continued to text. And a few warm fuzzy days later, he asked me to come visit him.
That was when I knew.
His house was beautiful, immaculately decorated, and filled with a calm energy.
But it was also filled with signs of herbal vice, drunken stupidity and detailed discussion of this girl and that girl by his grossly vulgar roommates.
My clown maintained his cool edge, but it had lost it's attractive framing. He was high – his instrument before him – and it was devastatingly clear that being in this state was all that mattered to him.
Yes, that was when I knew. That was when I knew that he didn't care.
It was interesting, as the night passed, to listen to he and his troop discuss their faith and political views under such an altered state of mind. Righteously philosophical, one of his roommates noticed my silence and asked, accusingly, if their discussion was "too deep for [me] to follow," after making a lewd comment about me and bashing my taste in music. I tried to hide my distaste, conceding only that I preferred to listen, sitting idle at Mr. Charming's side.
Through gaps in conversation, I deciphered more and more about my freckled friend. Unprompted, he was self-deprecating: immediately diving into his laziness. His lack of motivation. His want for "fun" and "freedom." His distaste of being "tied down."
Oh, baby.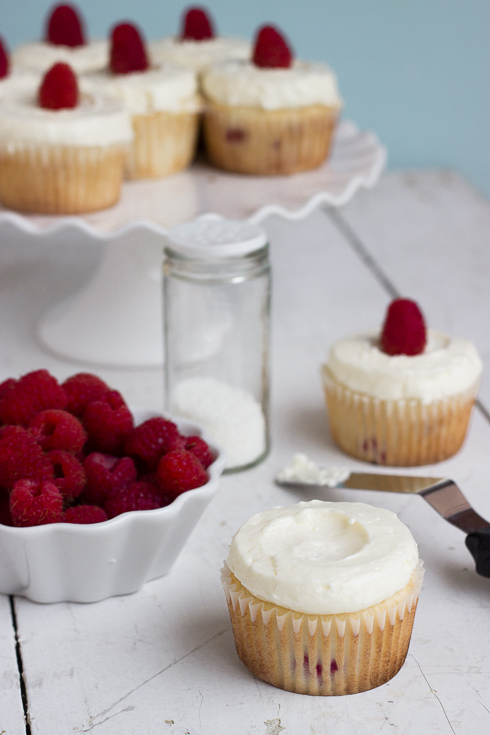 He inched closer to me after his friends left for the bar. Closer during his confessions and closer after they were through.
With his arm around my waist, he tried to convince me. He wanted me to want the same things, and he, the cocky asshole, was certain he could make it happen.
The boyishness that I had once found so attractive had turned into cunning sneakiness; a play on emotions and boredom that he powered with imploring upward glances from those irritatingly inviting eyes – that painted patch of freckles.
He spoke in hushed tones, he had this stupid, unwelcome, somehow victorious, wanting look plastered on his once heart-wrenching face, and his gaze was mine alone. For a moment, he forgot his addiction and his roommates, and all he knew was me. He, a boy, and I, a girl. I was finally the most important thing in the room.
I had won.
And I said goodnight.
Because I didn't care.
Raspberry Swirl Cupcakes adapted from Baking: From My Home to Yours
This is a really great recipe for light, fluffy cake. I swirled in fresh raspberries, but any fruit will suit! Makes about 20 cupcakes.
2 1/4 c (293 g) cake flour
1 Tbsp baking powder
1/2 tsp salt
1 1/4 c (296 ml) buttermilk (or whole milk + 1ish Tbsp vinegar, left to curdle)
4 egg whites
1 tsp vanilla
1 1/2 c (300 g) sugar
1/2 c (118 g) butter, room temp
1/2 c (118 ml) raspberries
Preheat your oven to 350F and line two cupcake tins with liners.
Sift together the flour, baking powder and salt, then set aside.
Mix together the buttermilk, egg whites and vanilla in a small bowl. Set aside.
Cream together sugar and butter until very light and fluffy, seven to nine minutes. Be sure to scrape down the sides of the bowl from time to time. Add 1/3 of the flour mixture, mix to combine, scrape down the bowl, then add half of the wet. Add another third of the dry, mix to combine, then add the remaining wet.
Toss the raspberries in the remaining third of the dry ingredients, then fold the contents of the bowl into the batter. Portion out the batter and bake 18-22 minutes, until the cupcakes spring back when pressed.
Remove cakes from pan and cool on a rack.
Swiss Meringue Buttercream
5 egg whites
1 c (200 g) sugar
2 sticks (226 g) butter, room temp
1 tsp lemon extract
Cook the egg whites and sugar in a small saucepan over medium heat, whisking constantly, until the sugar is completely dissolved (test by rubbing some between your fingers. If it's completely smooth, it's done). Pour into another bowl (a stand mixer is preferable) and whip on high speed until room temp. Then, on a medium-slow speed, add the butter, waiting until each piece is completely incorporated before adding the next. After all the butter has been added, turn the mixer back to high speed and whip until it has come together, about five minutes. Add the extract, beat briefly and then use.
If you have extra, store in the fridge for the next time you need to frost something.