I used to say I was thankful that my parents got a divorce.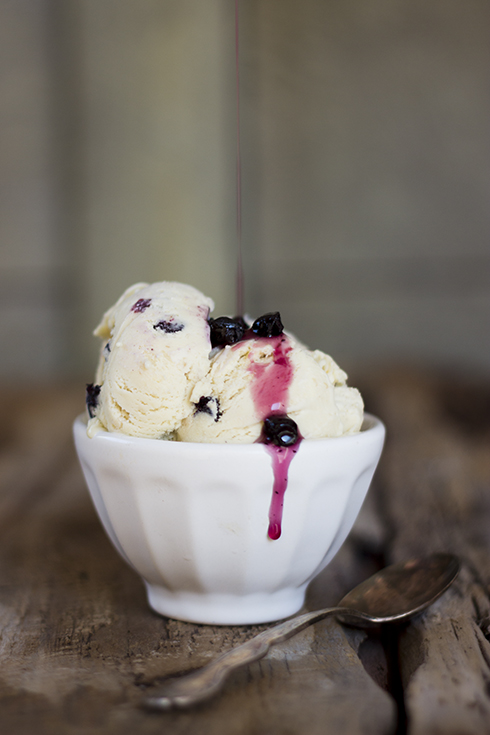 As a kid, two Christmases, two birthdays, and two neighborhoods worth of friends to hang out with was pretty sweet. I was lucky, I thought, to have the opportunity to take advantage of so much… Stuff.
Of course, it was hard at first, knowing my parents were unhappy. They were strong enough to keep it between the two of them, but I know I wouldn't have understood anyway, even if they had faltered. I mean, really, how could I? It's a selfish life, being a kid. With no experiences of my own, what in the world could I have offered either of them in terms of solace? And, even now, having gone through heartbreak myself, there's never really anything you can offer in such a situation, is there? Nothing but ears to listen and a shoulder to cry on. As a child, I had neither. I had no idea what my parents were going through, so I couldn't help.
Despite that, my inexperienced perspective eventually painted the whole thing as "not all bad." I had all the things mentioned previously, in addition to two great parents who treated me just the same as before. I was comfortable and happy no matter where I was, fortunate – whether I realized it then or not – to have two parents who loved me and cared for me then, and who always would.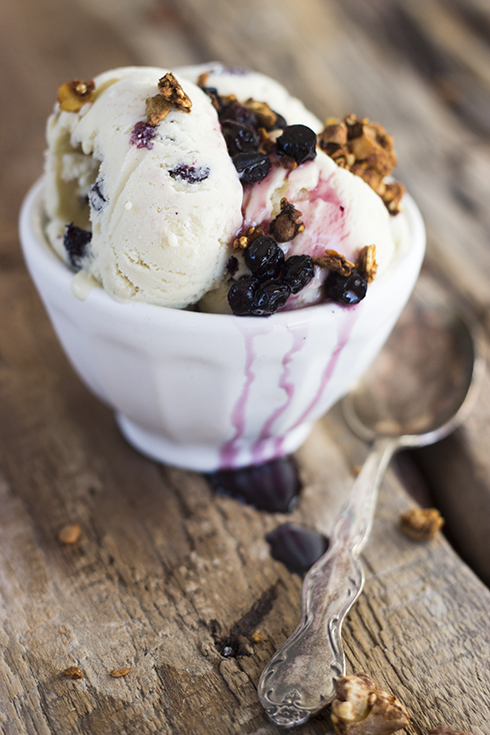 Having divorced parents just became the way things were, you know? It was just life, so it was hard not to think about it as simply as I did.
Of course, I realize now that I was entirely mistaken in my outlook, and embarrassed that I ever thought of it the way I did.
I'm not thankful that my parents got a divorce, but I am, perhaps, thankful for parts of it.
I think that's fair to say.
So, I'm thankful, instead, that I have two wonderful parents who have shown me how to live in the face of adversity, challenge, and hardships. Parents who have shown me, together and apart, that there is always something to smile about, look forward to, and find joy in.
I'm thankful that they taught me perspective, and I'm thankful that they taught me to be open with my feelings and myself.
I'm thankful to have them, these two wonderful people, to call my parents.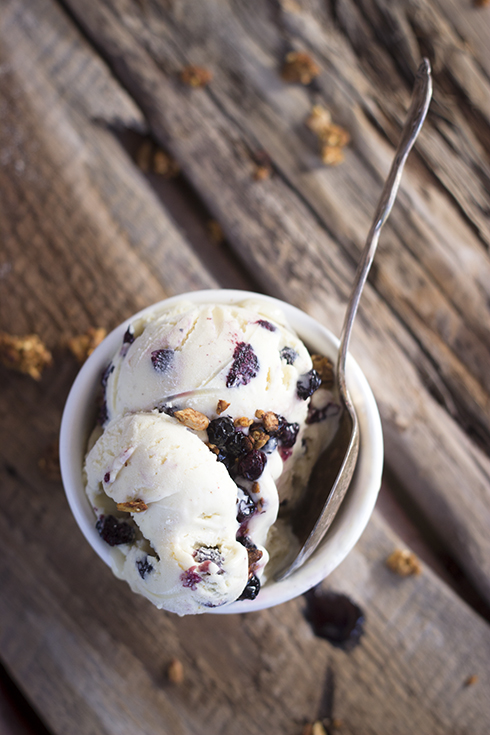 Sugar Plumped Blueberries
Unlike fresh fruits, sugar-plumped berries have a pleasant squishiness when frozen. This is thanks to a high concentration of sugar; a trait which can only be achieved by re-hydrating dried berries in warm simple syrup. Use half of this batch to mix into your ice cream – syrup and all – and the remaining half to serve on top with a sprinkling of granola. Recipe via Jeni's Splendid Ice Creams at Home
1 c dried blueberries
1/2 c sugar
1/2 c water
Place the blueberries in a heat proof bowl. Set aside.
In a small saucepan, combine the sugar and water. Heat gently, swirling the pan, until the sugar is completely dissolved and the mixture is boiling.
Carefully, pour the hot sugar syrup over the blueberries. Stir, then place in the refrigerator, uncovered, to cool. Cover when they berries are no longer hot.
Blueberry Oatmeal Ice Cream
The oats make this ice cream incredibly dense and creamy, which I really like. If you don't have cinnamon sticks handy (I have a ton that my grandma bought me), add 3/4 tsp ground cinnamon to the cream after straining the oats out. Do not be tempted to leave it out – the cinnamon adds a really nice spiciness. Recipe based on Alton Brown's Vanilla Ice Cream.
2 1/4 c heavy cream
2 c milk, at least 2%, but whole milk is better
1 c rolled oats
1 cinnamon stick
8 egg yolks
9 oz sugar
1/2 tsp salt
1 tsp vanilla
1 batch sugar soaked blueberries, divided (recipe above)
Granola, to serve
In a saucepan, combine the cream, milk, rolled oats and cinnamon stick. Bring to a simmer, stirring occasionally. When the liquid begins to bubble, remove from the heat and put a lid on the pot. Let set one hour.
Place a fine mesh strainer over a large bowl and pour the cooled mixture through. Using a rubber spatula, gently smash the oats to remove some liquid. Fish out the cinnamon stick and place in a heat proof bowl that is large enough to hold the finished custard. Scoop about 1/4 c of the cooked oats into the drained liquid, and discard (or consume) what remains.
Place the egg yolks in a medium heat proof bowl and set aside. If you aren't already using one, get out a whisk and have it at the ready.
Pour the cream and 1/4 c oats back into the pot, then add the sugar and salt. Bring to a simmer, stirring occasionally. When the liquid is hot, use a ladle to scoop about 1/2 c of the hot liquid into the yolks, whisking while pouring so the yolks don't curdle. Scoop in another 1/2 c, whisking to combine, then pour the eggy mix back into the saucepan on the stove.
Whisking constantly, continue cooking over medium heat until thickened. Pour into a large bowl, and press a sheet of plastic wrap directly onto the surface of the custard. Refrigerate overnight, or at least 8 hours.
After the custard is completely chilled, remove the plastic wrap and cinnamon stick. Pour into a blender and blend until perfectly smooth and a little aerated. Stir in the vanilla. Freeze in your ice cream maker according to the manufacturer's directions, adding the blueberries in the last five minutes. Pour into a separate container and press a sheet of plastic wrap on the surface of the ice cream. Freeze until solid.
Serve with granola and remaining sugar plumped blueberries.