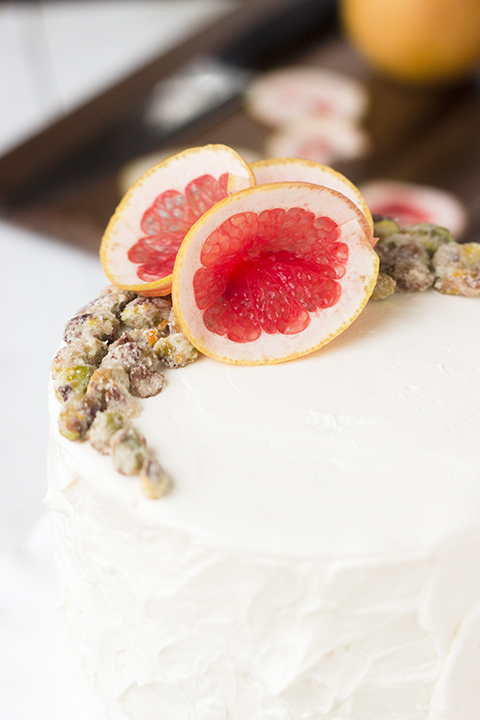 The way he looked at me was so intense that the only thing I could do was look away and pretend he hadn't done it.
It seemed so loaded and deliberate, but he was so out of my league that I was positive I'd read him incorrectly. I didn't think I was imagining it, as there was nothing remotely inspired or romantic about our surroundings, but surely: I must have been out of my mind. How could that weight have been for me? Was it possible?
As time passed, despite the fact that we barely spoke, we grew close. Our relationship, in its innocent entirety, was nothing more than fleeting conversations of the eyes and partings exchanged only in nervous giggles.
It meant a lot.
I was eager and optimistic. He was brilliant, creative, and hilarious. He loved his mom. He loved his dog. He loved his job.
This could be it, I thought. This could be different.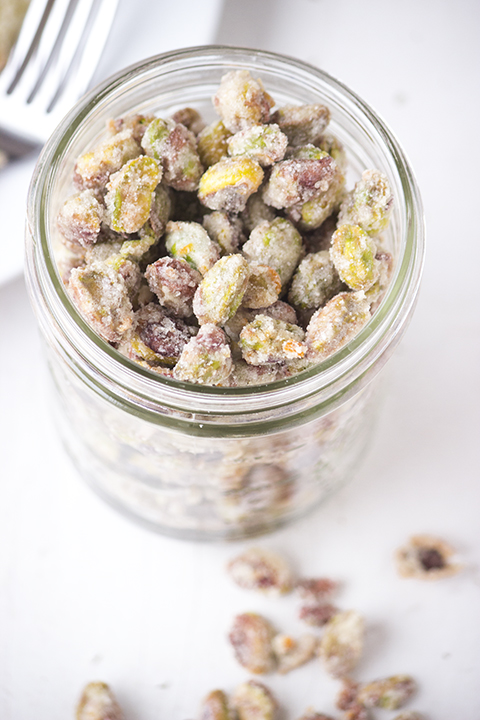 But even through that optimistic lens, I knew that there were plenty of things to keep me from him, and him from me. History had taught me to be suspicions of intention and honesty, callousing my heart to a dangerously uncaring state. I liked men. I knew they could be good. I just hadn't met many that could prove it to me, and I was a hair past beginning to doubt there were any good ones left.
In short: he couldn't trust me because I wouldn't trust him.
The first time we really spoke was when we collided, quite unexpectedly, on a hot day in early fall. He was all I saw, standing confidently casual in the sun; freshly shaven with a lit cigarette parting his smirking lips.
That day, I knew, was the day that my flicker of optimism would either explode or fizzle out.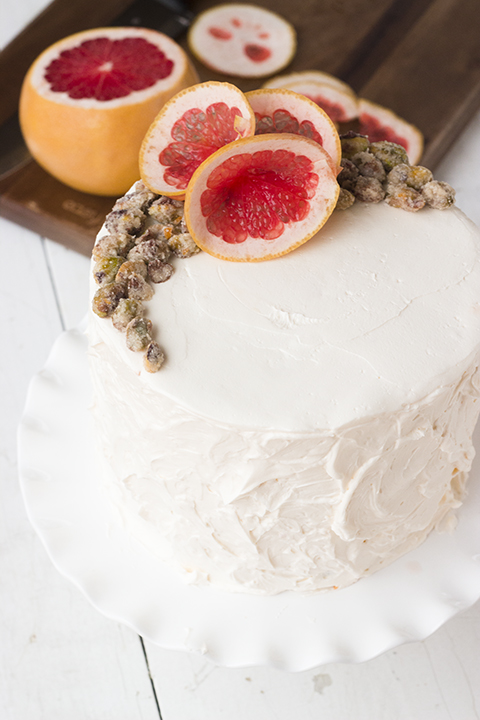 It was the latter, of course, but that wasn't so terrible. As you might guess, I was getting comfortable with the fact that dating was just a thing people did, so it was expected. In all honesty, to date seemed a simple pastime, like reading a book or watching a movie. It was something easy to pour passion into, briefly and occasionally, before shelving it and moving onto the next new – often blonde – edition.
All in good fun, I guess. Once I figured out that feelings were off the table, I felt invincible.
Truly, two could play at that game.
I allowed myself to be cautiously fascinated by him and his passions, taking care to apply the rules I had learned to my advantage. I used his attention as he used mine: sparingly and when it suited me.
We were together, or something, in this way for a while. It was effortless, passive, and easy. He'd throw parties with his friends and leave me uninvited so as to avoid questions. I'd stay home when he ran his adventure races, and deny myself the urge to send a congratulatory text when he posted his time.
When we spent afternoons together, he'd invariably find some reason to quickly leave. He'd lace his shoes or grab his coat, promising a quick return, then leave me hanging – often for days on end.
I dealt with it, but eventually began to feel uncomfortable for being so disaffected with… well, everything. I grew upset with myself for my complacency with such a shitty form of "affection," and even more so for being convinced that this was all I deserved. I hated myself for getting into a situation so unhealthy and so messed up – only for the validation of feeling wanted. All I had managed, at this point, was to give up on love.
And so, in a flurry of anger and tears shed alone in my apartment, it ended. I raged over how wasteful it is to be with anyone who could manage to make being so thoughtless and uncaring seem normal or acceptable. I wanted kindness. I wanted closeness. I wanted wanting.
I wanted to explain to him what we were doing and how stupid it was. I wanted to hop on my soapbox and affect him; change him. I had sweeping day-dreamy visions of changing the world; of making people realize how important it is to care. This talk would mean something. This end would be a beginning.
This wasn't it, I knew, and I intended to tell him so the next time we spoke.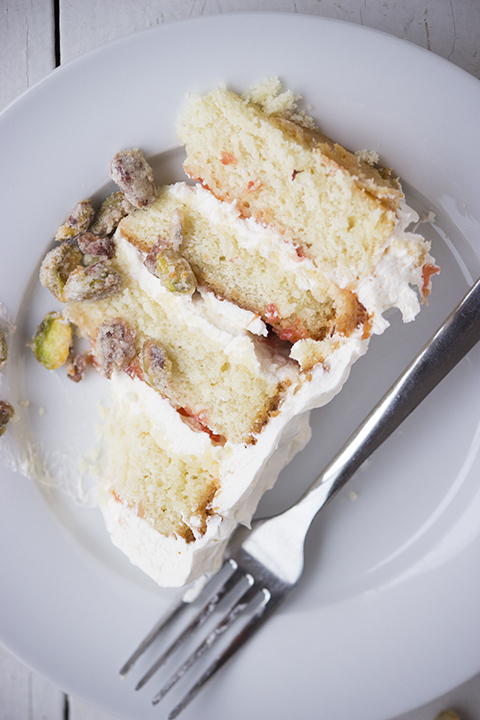 But the opportunity never came.
And the fact that the lack of closure had no effect on me was the final straw.
Things had to change.
I couldn't live like this anymore.
Roasted Grapefruit and Pistachio Cake
I've been dreaming of making this cake for some time! It's a really nice combination that I hope you'll enjoy. You might find these links helpful:
How to Assemble a Layer Cake
How to Frost a Layer Cake
Butter Cake
I fought the urge to use a light-textured cake for this. I think it was a wise decision. Recipe via Land o' Lakes
3 c flour
2 tsp baking powder
1/2 tsp salt
2 c sugar
1 c butter, softened
4 eggs, room temp
2 tsp vanilla
1 c milk, room temp
Set the oven to 350F. Oil and line two tall 6″ cake pans.
In a small bowl, combine the flour, baking powder and salt. Set aside.
In the bowl of a stand mixer, cream together the butter and sugar. Let the mixer run on medium high speed for 10 minutes, scraping down the sides of the bowl occasionally.
Beat in the eggs one at a time, scraping down the bowl before each addition. Add the vanilla.
Add 1/3 of the dry mixture, and stir gently to combine. Add half of the milk, and stir. Continue, alternating, ending with dry. Be careful not to overmix.
Divide the batter between the pans and bake until a toothpick inserted in the center comes out clean, approximately 35-45 minutes.
Allow to cool in pans on a rack for 10 minutes. Loosen cake with a butter knife and turn out onto plastic wrap. Wrap tightly and refrigerate until cool before cutting and frosting.
Roasted Grapefruit
Roasted grapefruit just sounds romantic, doesn't it? This method of cooking helps to intensify the sugars and gives the grapefruit a chance to shine.
2 grapefruit
~3 Tbsp honey
1/4 tsp salt
Set the oven to 350 F.
Zest half of one of the grapefruits and set aside for use in the candied pistachio recipe below.
Segment/supreme the grapefruit and place the segments in a shallow baking dish. Squeeze the juice from the membranes over. Drizzle on the honey and sprinkle on the salt. Bake in preheated oven for 30-45 minutes, until the liquid is slightly reduced and the grapefruit looks dry. Set aside to cool, then refrigerate.
Roasted Grapefruit Swiss Meringue
I couldn't stop eating this stuff! It's very pretty with occasional strings of red.
7 egg whites
1 1/2 c sugar
1 1/4 lb butter (5 sticks OR 2 1/2 cups OR 40 Tbsp), room temperature
Juice from Roasted Grapefruit

Follow the directions here, using the ingredients above. Add the juice from the roasted grapefruit when you would add the vanilla. It's ok to get a little bit of the fruit in there, but try not to drop any of the segments in.
Grapefruit Candied Pistachios
These are a really satisfying snack! The intention with these was to have them around to serve with the cake, but I made extra on purpose. These are going to nice to have for holiday parties. Inspired by All Recipes
1 egg white
1 Tbsp water
1 lb pistachios, shelled
zest from 1/2 grapefruit, reserved from above
1 c sugar
1/4 tsp salt
Preheat the oven to 250F. Line a rimmed baking sheet with parchment paper. Set aside.
In a medium bowl, whisk together the egg white and water until frothy. Pour in the pistachios and grapefruit zest, then stir to combine. Add the sugar and salt, and mix thoroughly. Tip the gooey mixture onto the lined baking sheet and spread into an even layer. Bake approximately 1 hour and 15 minutes, stirring every fifteen minutes. The nuts are done when they are dry and crispy. Cool on a rack before using and place in an airtight container. Store at room temp.
Assembly
Mash the roasted grapefruit into a chunky mush. Set aside.
Divide each cake into two even layers.
Spread 1 Tbsp of smashed roasted grapefruit onto a layer of cake. Top with buttercream, and spread evenly. Continue layering in this fashion, until you get to the last layer. Do not spread with grapefruit; just crumb coat. Click for more information on assembling and frosting a cake.