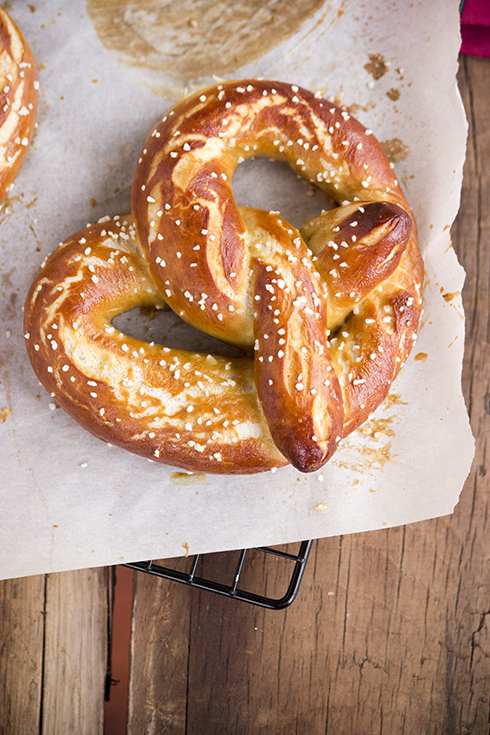 "I'm so lonely… and just so depressed," he said. "You know, it's just been such a long winter. It's easy to get down in the dumps this time of year."
I was uncomfortably relieved that I had my back to him where I stood, washing dishes, because I didn't know how to react. The statement was certainly out of the blue, but not new. In fact – he'd said the same thing not five minutes earlier – and on three other occasions that very day.
I nodded, scrubbing small circles over the surface of the "clean" dinner plate that I'd found in his cabinet.
I still didn't know what to say. It was only early December then – hardly winter at all. Taking inventory of the season at present, it was hard to deny that this one has a chance at being the mildest winter Michigan has had in my lifetime. There was maybe an inch of snow on the ground, and, even then, it was melting. If he was down now, just a few weeks in, how would he feel in February when it was really winter?
Eventually: "I know what you mean," I quietly agreed – what else could I do? "I certainly don't take well to the cold and the snow, myself." Then, after pausing briefly to try to find something meaningful to offer to someone so sad: "have you been practicing guitar lately? Or maybe reading? You have to keep busy!"
I was given an unfortunate "no" to both of my questions, but I can't say it surprised me. Alzheimers had stripped Grandpa of ability; robbed him of even the good fortune to be able to walk to the barn without forgetting why he had done so.
Dad was around the corner fixing a broken closet door – something Grandpa would have been able to do himself not even a year ago – and I'm certain he heard all of this.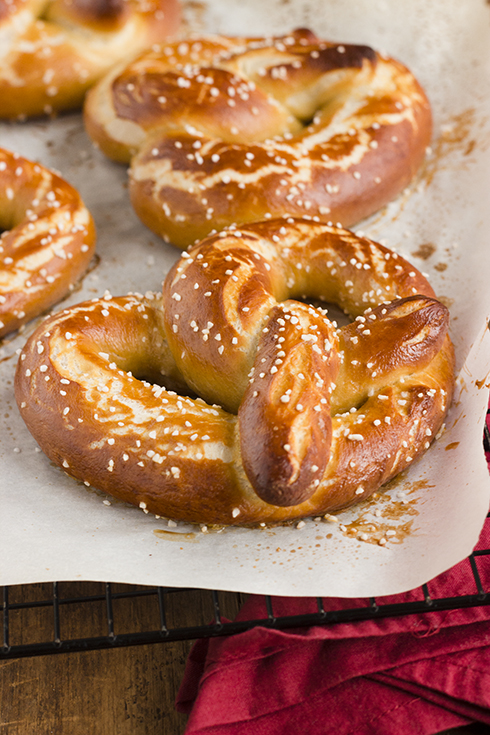 When telling stories of relatives, instead of "your aunt," Grandpa would use "my daughter." Gradually, over a very long period of time, he stopped using all of the titles that gave me any hope that he knew who I was. On occasion, he would trap himself in situations where he had to refer to me by name, often – after struggling for some time – settling on my mother's. It hurt at first, but I never corrected. The longer it went on, the more I realized that he was happy enough just having someone to talk to. Why should I care if he didn't know me? I could still smile.
Why embarrass him?
"I used to be mad," he started, "that my daughter took my horses and mule away. But I realized the other day that I'm glad she did. I couldn't care for them," he was pained, staring through the kitchen window at his overgrown pasture. "I would forget."
He revealed many times that day that he thought it might be nice to live somewhere else. That he wanted to be somewhere where he could see people more often, and have more things to do.
He'd admitted that his little home in the woods had become his prison, and that he was ready for something better.
It was a breakthrough.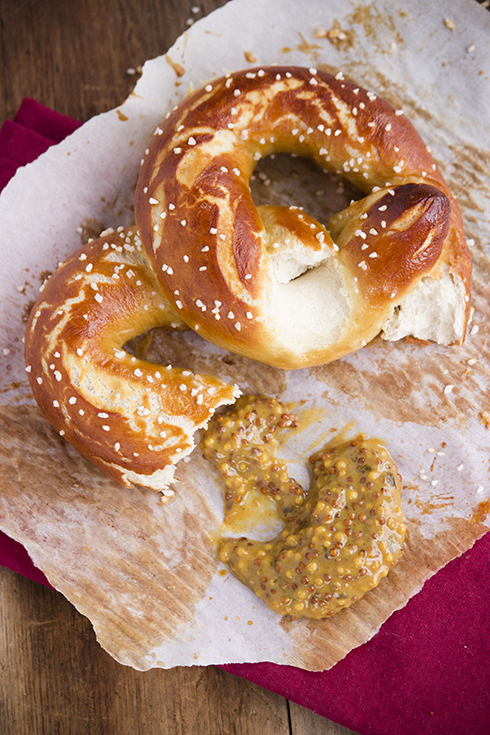 Soft Pretzels
Eight may not seem like a large yield, but trust me: these are big! That said, they're not going to last long. The chewy deliciousness that is a soft pretzel is one of the more crave-able eating experiences in life, no? Serve with cheese or mustard, and don't bother making them if you don't have pretzel salt! I bought mine at nuts.com and couldn't have been happier with the price, product, service and packaging (not being paid to say that). Recipe from Alton Brown.
1 1/2 c warm (110 to 115 degrees F) water
1 Tbsp sugar
1 pkg (2 1/4 tsp) active dry yeast
22 oz (4.5 c) flour
2 tsp salt
2 oz (4 Tbsp) butter, melted
Vegetable oil, for pan
10 c water
2/3 c baking soda
1 egg yolk beaten
1 Tbsp water
Pretzel salt
Pour the water into the bowl of your stand mixer. Stir in the sugar and sprinkle the yeast on top. Let sit for five minutes, until the yeast begins to bubble.
In the meantime, measure out the flour in a medium bowl.
When the yeast has foamed up, add the flour, salt, and melted butter. Using the dough hook, mix on low speed until well combined. Increase the speed to medium and knead until the dough is smooth and pulls away from the sides of the bowl, about 5-7 minutes.
Oil a large, clean bowl. Remove the dough from the mixing bowl and roll in the oiled bowl to coat. Cover tightly with plastic wrap, pressing to the surface of the dough, and allow to rise until doubled, approximately 1 hour.
Preheat the oven to 450F. Line 2 half sheet pans with parchment and set aside.
Measure the 10 cups of water and baking soda into an 8 quart saucepan or roasting pan. Bring to a rolling boil.
Meanwhile, turn the risen dough out onto the counter and divide into 8 even pieces. Roll each into a ball, then roll into a 24″ rope. Holding the ends of the rope, make a u. Cross the ends and then gently press to the bottom of the u to make a pretzel shape. Place on prepared sheet pan. Repeat with each ball, placing 4 pretzels on each pan.
One by one, gently place each pretzel into the boiling water for 30 seconds each. Remove from the water with a spider and place back on the parchment. After all pretzels have been boiled, combine the egg yolk and remaining 1 Tbsp of water in a small bowl. Brush over the boiled pretzels and sprinkle with pretzel salt.
Bake in a preheated oven for 12 to 14 minutes until deep golden brown. Cool for about 5 minutes on a rack before serving.