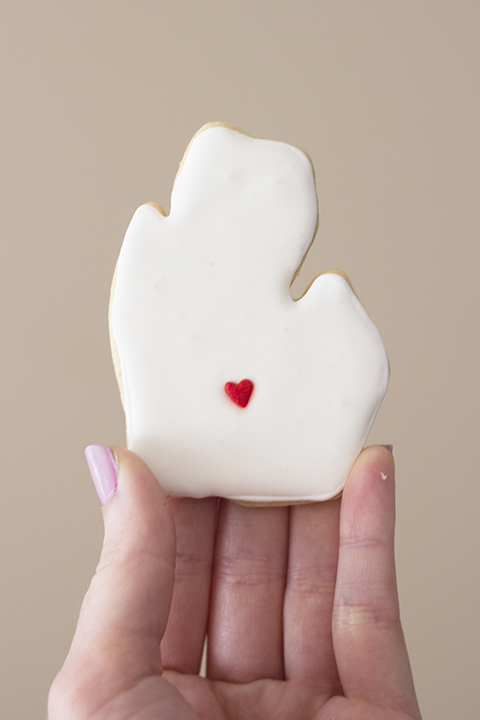 To start: no.
No, I did not make any upper peninsula cookies.
My upper peninsula cutter met an untimely end, and that's all I'm going to say about that.
But, what I will say is that I love my home state – even the parts not pictured – a whole bunch.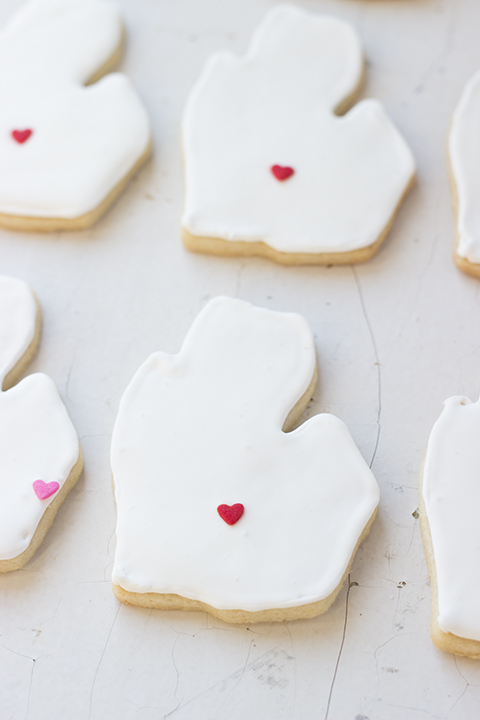 Apart from occasionally painful and brutal winters, Michigan is a beauty of seasons and diversity.
It's just the right size: large enough to boast a variety of natural scenery, small enough that you can see a lot of it in just one day. And, because of that, it's comfortable here. Family is never too far, and a spur-of-the-moment vacation is always a possibility.
With a few notable exceptions, my friends are here. I have so much respect for the bravery and curiosity in those who have gone – by choice or necessity – but I'm so grateful that I was able to stay, particularly so near to my alma mater in the #lovelansing area.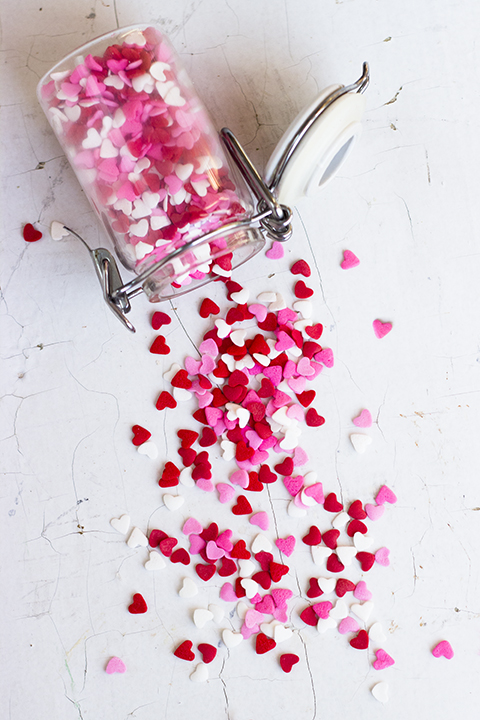 There's joy here, and pride. Something for everyone, no matter your preference.
It isn't perfect, by any means, but it's home, and I wouldn't trade it for the world.
Michigan, will you be my Valentine?
Want to make your own?
The recipes for these little guys came from two sources, which I'd like to direct you to for further/thorough instructions: