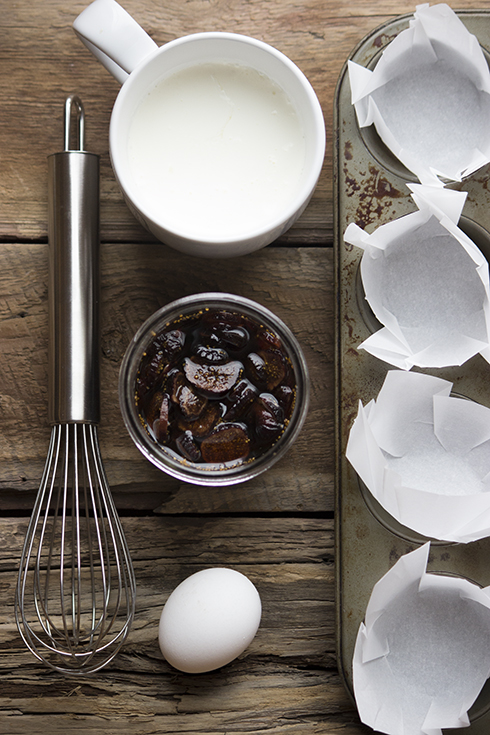 I don't know how they're spinning it elsewhere, but a certain fast food chain is riffing on the
oven-mit-shape of my state as a way to advertise their new breakfast combo: a "fresh baked" muffin and a small coffee for some, admittedly, low price.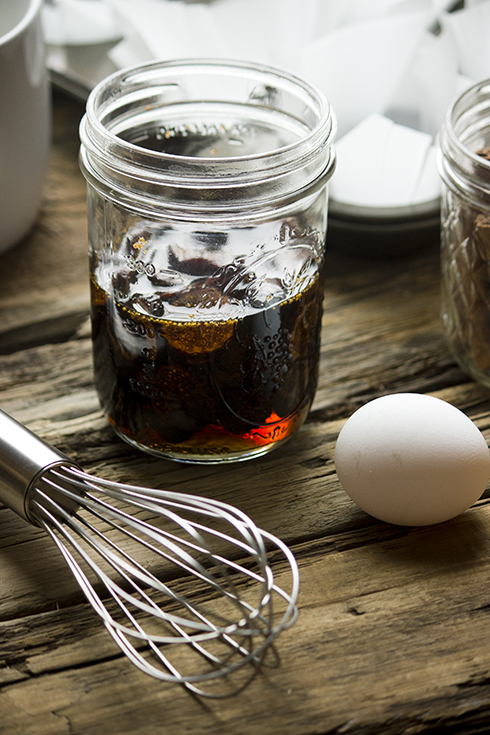 I have two problems with this:
1) Their radio advertisements are horrific. All of them.
2) A muffin… and a coffee…? I'm sorry, am I missing something? That, that unbalanced and unsatisfying drive-thru window abomination; THAT is breakfast?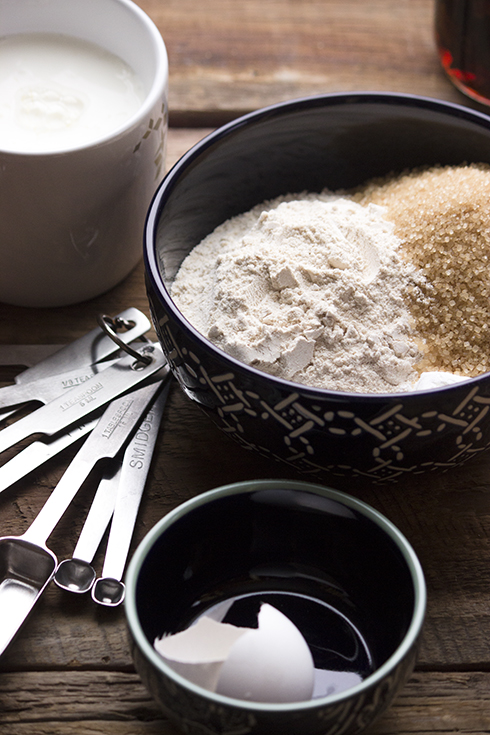 Surely, I would be a rotting corpse at my desk long before lunch.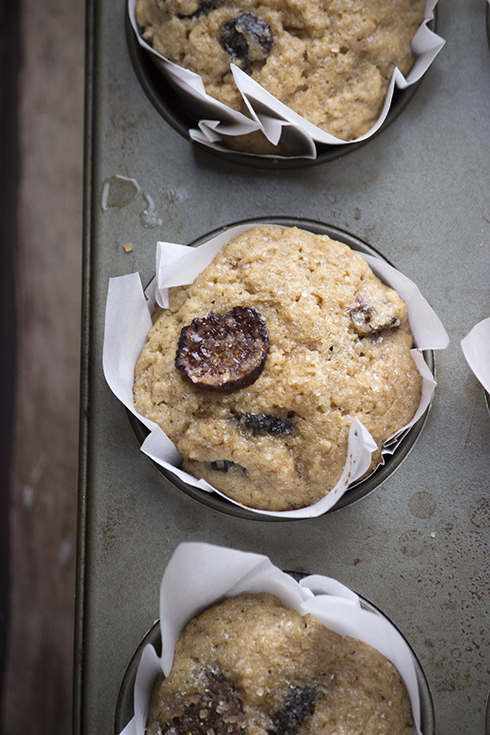 I'm not hating on people who don't eat much for breakfast. Seriously, not at all. I understand that some people just eat less than I do, or are in a hurry, or whatever, and that's all well and good. For real. But, damn. That is not me. Even on weekdays, if I forget to pack myself either a massive yogurt or oatmeal parfait to eat at my desk, I'm completely useless by lunch; dying of hunger and slumped low in my chair with visions of eggs and pastries majestically orbiting my empty head.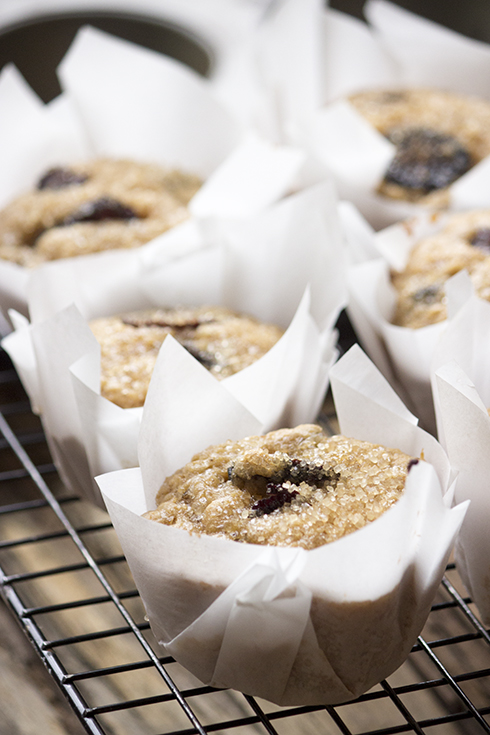 Dessert aside (and I think we can all agree that that's quite different), no meal gets me inspired or excited quite like breakfast. When I told S that I was making muffins this weekend, I was really looking forward to doing something different. Not that muffins are particularly exciting, you know, but considering their instant gratification-eqsue status as far as baking goes, I don't really make them as often as my craving tummy would beg. Plan in place, I was anticipating the total experience as early as the afternoon before, wanting for everything from gently folding the batter to pulling the baked beauties from the oven; remembering the delight found in the dream-like way their steam pleads for them to be halved and spread with softened butter.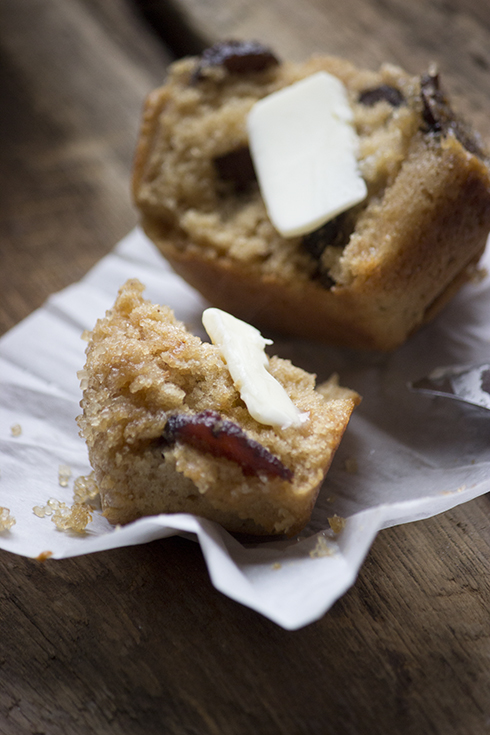 As excited as I was about the muffins, I wouldn't have appreciated them without the rest of the "necessary" weekend breakfast accouterments. From between the sheets, I dreamily offered up lofty buttermilk biscuits, runny fried eggs, thick-cut bacon, spicy sautéed spinach, and crispy hash browns; all while S pulled me close for just one last lazy morning cuddle.
Cinnamon Fig Muffins
You know, maybe it's just me, but present-day slang has given "basic" a bad rep. It's really unfortunate, because being basic is no crime. It's especially acceptable when it comes to recipes, and particularly those with morning applications. This basic muffin recipe comes to you from Donna Hay, and serves as the most lovely canvas for whatever flavors you can dream up. When I saw her cinnamon fig option in the pages of Fresh and Light, I was smitten. This is, by far, my most favorite muffin recipe of all time.
2 c (300g) whole wheat flour
1/2 c raw sugar
3 tsp baking powder
1/2 tsp cinnamon
1/4 tsp salt, which is not explicitly called for in the recipe, but needed
1 1/4 c buttermilk, room temp
1/3 c vegetable oil
1 egg, room temp
2 Tbsp honey
1 tsp vanilla
1 c sliced, dried figs*
Preheat your oven to 350F. Line one muffin tin with twelve liners and set aside.
Combine the flour, raw sugar, baking powder, cinnamon and salt in a large bowl. Make a well in the center and set aside.
In a small bowl, whisk together the buttermilk, oil, egg, honey and vanilla, whisking well to ensure that the honey isn't just a puddle of goo at the bottom of the bowl.
Gently tip the wet ingredients into the dry ingredients, and fold gently with a rubber spatula to combine. When there are just a few streaks of flour remaining, add the figs and turn just to combine.
Portion dough evenly across the twelve liners and sprinkle with 1/2 tsp additional sugar, if desired. Bake approximately 25-30 minutes until the muffins spring back when pressed lightly. Remove from oven and serve either cool or warm, but always with softened butter.
Makes 1 dozen.
*I rehydrated my figs slightly by placing them, sliced, in a mason jar and pouring over 1/2 c sugar dissolved in 1/2 c boiling water on to stove. Let cool overnight before straining off syrup (reserving for another use) and using.