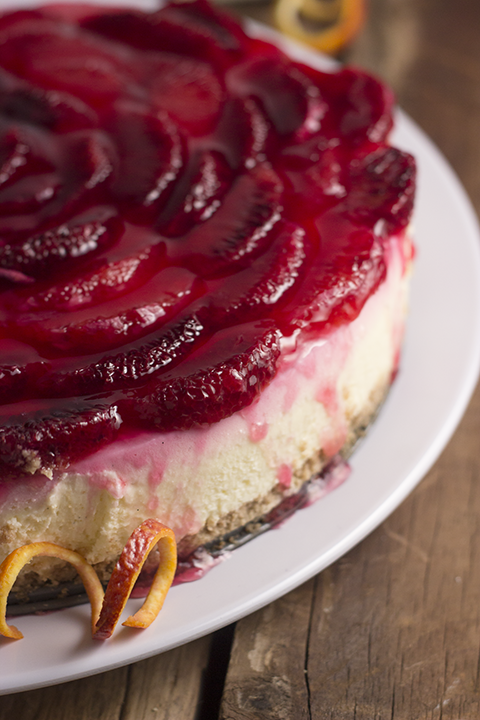 Confused, he's shaking. There's undeniable fear in his eyes: loved, but "forgotten." Lost in a totally new place with totally new people.
Meanwhile, we're just here, feeling awful and trying to picture ourselves in his shoes.
Well, maybe "snow booties" is more accurate.
We're dog sitting this week, and this poor little guy doesn't seem to love the idea as much as we do.
You see, my parents always had dogs. Generally on the larger side, usually vaguely threatening looking, but always friendly. Mom and Dad were careful to pick the kinds of dogs that might make our house unappealing to unwelcome guests, but that would be known by friends to have a heart of gold. Smart. Protective. Playful. They were always adopted or rescued; perfect in temperament and happy for a second chance.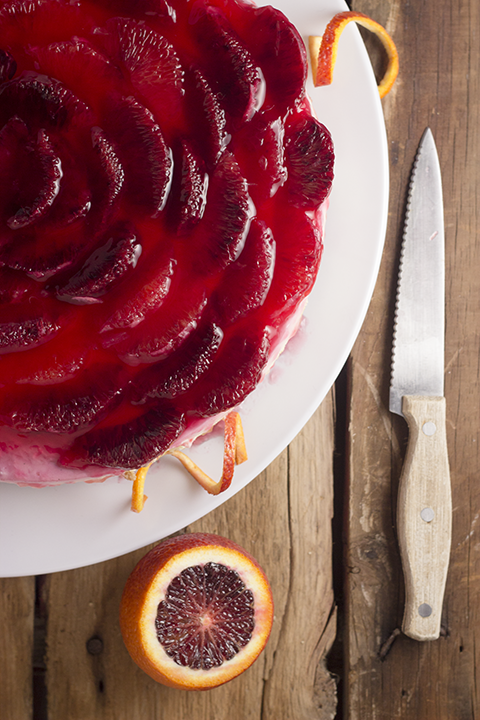 Because I was so used to the companionship, going through college without a dog was bizarre. I was thankful H had pet rats (they're great, so don't even), and happy to have inherited her strong-willed fish for a number of years.
Even if he did die a dramatic and freakish death on an early date with S… But I suppose that's another story…
Anyway, no dog? It sucks. Even, what, six years into this sad, dogless existence, it breaks my heart every day to come home and not be greeted with bounding strides and cries of joy. I miss it so much.
So, I guess we're kind of trialing, or something like it, with someone else's dog this week… And it's pretty great.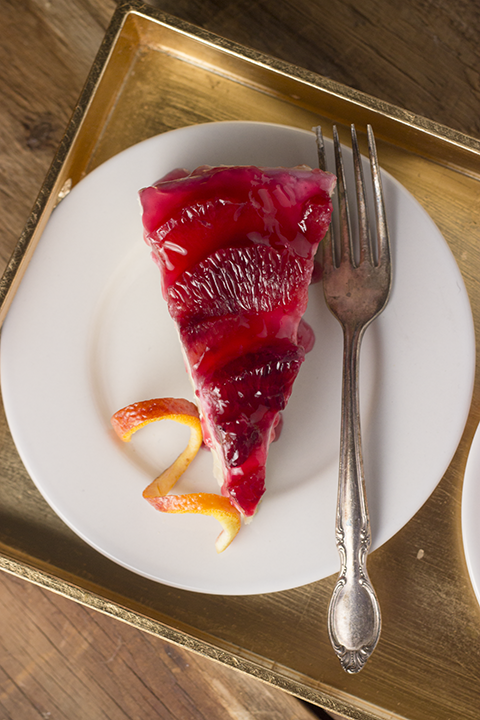 In the time it's taken me to write this, just a few hours after his mom left him in our care, our little buddy's warmed up to us. As I type, he's bouncing enthusiastically around a fresh rawhide, pouncing fiercely as if it were alive and fighting back.
And S and I are comfortably nearby, on the couch.
Living life with a dog like it's… Normal…
And slowly coming to the realization that… Well, it kind of is.
And maybe, just maybe, we're ready to start looking for a fur-baby of our own…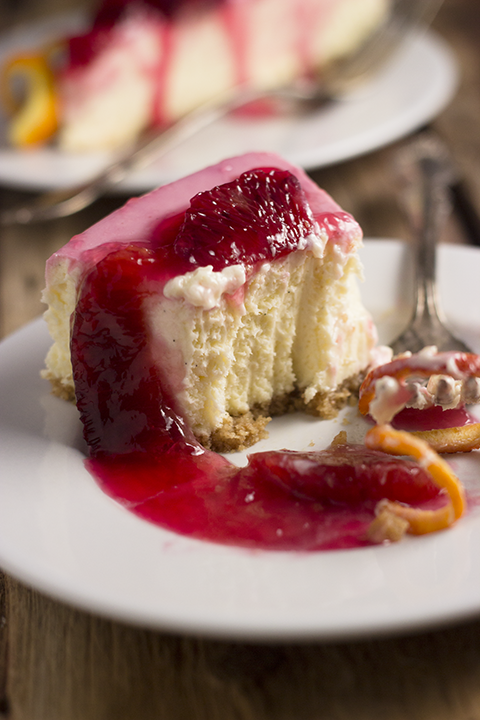 Blood Orange Cheesecake
This showstopper is composed of two lovely things. The first is this wonderful recipe from Simply Recipes; the only cheesecake recipe you need to know. Seriously, it's the lightest and fluffiest one on the planet!
The second source is this beautiful cheesecake that I found on the Martha Stewart website. While I didn't borrow her cheesecake recipe (I'm stuck on the one from Simply Recipes. It's that good), I couldn't deny the beautiful topping! I chose to use only blood oranges in this rendition, as I wanted to let them shine on their own.
Graham Cracker Crust
2 c (475 ml) of Graham cracker crumbs (slightly less than 2 sleeves – best to weigh)
2 Tbsp sugar
1/2 tsp salt
5 Tbsp (70 g) butter, melted
Begin by preparing your pan. Firmly wrap the outside of a 9″ springform pan with aluminum foil. This works best if you can use an extra wide roll, because you want to make sure NO WATER can seep into the bottom of your pan. After the pan is firmly lined, preheat the oven to 350F and set the pan aside.
In a food processor, process the graham crackers with the sugar and salt until you have fine crumbs. Remove the lid and drizzle in the butter. Process to combine and press evenly into the bottom of your prepared pan.
Bake for 10 minutes. Cool on a rack.
Cheesecake Filling
2 lbs (900 g) cream cheese, room temperature
1 1/3 c (270 g) sugar
1/2 tsp salt
2 tsps vanilla
4 eggs, room temp
2/3 c (160 ml) sour cream, room temp
2/3 c (160 ml) heavy whipping cream, room temp
Reduce the temp of your oven to 325F. Pour about 2 quarts of water into a large pan and set on the heat to bring to a boil while you prepare the filling.
It's important to note, before we begin, that you don't want to whip a lot of air into this. That may cause it to crack later! So resist the urge to turn the mixer up too high, mkay?
Place the cream cheese in the bowl of your stand mixer and blend on medium-low speed until smooth and creamy, being sure to scrape down the bowl. This should take about four minutes.
Scrape down the bowl and add the sugar and salt, and vanilla. Blend to combine, scraping down the sides of the bowl.
Add the eggs, one at a time, scraping the bowl well before each addition.
Blend in the sour cream and heavy whipping cream. Pour, gently, into your prepared crust.
Place the cheesecake into a roasting pan and move everything to the preheated oven. Carefully pour the water into the roasting pan so that it comes up the sides of the pan about 1 1/4 inches.
Bake for 1 and a half hours. Turn off the heat and crack the oven door one inch. Allow to cool like this for another hour. I like to wad up a ball of aluminum foil and jam it over the switch that will shut off the oven light for this step.
After the hour has passed, cover the top of the cheesecake with aluminum foil and refrigerate at least 4 hours, or overnight.
Blood Orange Topping
5 blood oranges, chilled
1 1/4 tsps unflavored gelatin
1 1/4 c water, divided
1/3 c sugar
Juice of 1 lemon + blood orange juice to make 1/4 c total liquid (see instructions below)
Supreme the blood oranges. I started by peeling them with a knife to remove all of the pith, then carefully cut along the membranes for individual slices. Set aside the supremes, and hold onto the membranes. Toss the peels.
Place 1/4 c cold water in a bowl and sprinkle gelatin evenly over the top. Allow to bloom, about 5 minutes, until liquid has gelled.
In the meantime, combine the remaining 1 c water and the sugar into a sauce pan. Juice the lemon into a measuring cup, and squeeze enough juice from the blood orange membranes into the cup to equal 1/4 c total liquid. Add to the pot.
Cook the mixture over medium heat, stirring occasionally, until the sugar dissolves. Remove from heat and stir in the bloomed gelatin. Allow to cool slightly while you arrange the citrus supremes over the cheesecake. Carefully, pour over the slightly cooled gelatin. Place in fridge to chill completely, at least 1 hour.