It's been a little over two weeks since I committed to the #BillionDinners challenge (more info on that in this post!), and I'm happy to say that I achieved the goal of sharing ten fully-present family dinners in two weeks.
Honestly, it wasn't a struggle – and I think realizing that is kind of a major point of the campaign. One of the really great things about it is that I've realized how fortunate I am to be surrounded by people who just get it when it comes to sharing meals. There were just so many opportunities!
I know that it's uniquely special to dine with your actual family, but the fact of the matter is that I don't have kids that need guidance, and sometimes – even in our childless life together – my schedule and S's schedule just don't line up. Thankfully, because I work with many of my closest friends, I'm usually surrounded by people whose ears I love to gab off. There's always someone to join for lunch around the picnic table out back, or even in the main conference room on Fridays for the entire company's weekly family meal.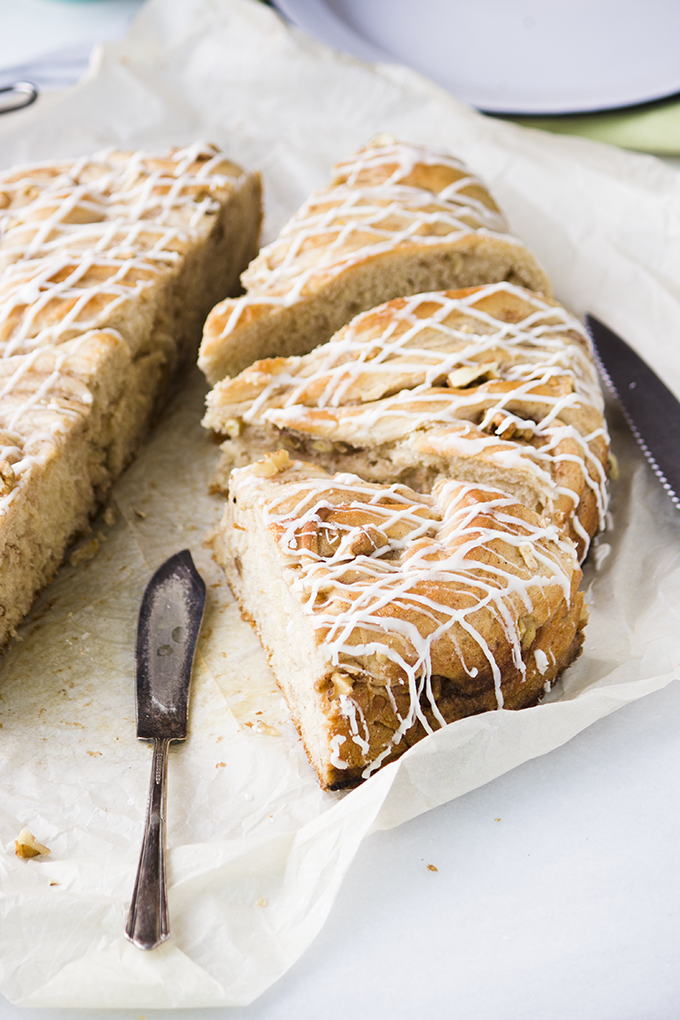 In addition to the workplace lunches, there was a long overdue night of sushi and margaritas with J, my officemate, who is thankfully nearing the end of her maternity leave and will soon come back to work! My #BillionDinners itinerary even included one of our biweekly, gossip-filled, entirely delicious Mexican feasts with the ladies of the Taco Tuesday Crew.
Of course, S and I did have many opportunities to have dinner together at home, so it was nice to have some incentive to hold back and not turn on Arrested Development (OMG, speaking of which, we're in the final season now and it is just. so. bad.) as soon as our plates hit the table. I was also pleased for the non-verbal encouragement to cook a wider variety of meals – a habit which I am happy to say has stuck. I cooked a lot from Cooking Light; but I also tried some gems from Easy Gourmet, an incredibly delicious cookbook penned by Stephanie Le of i am a food blog fame; and this badass Short Rib Bucatini from Jessica Merchant's blog, How Sweet It Is.
Overall, the #BillionDinners challenge has been good for me. It's inspired me to step away from my desk more often for lunch, and to really listen to and ask questions of my dining companions. I cooked a lot, talked a lot, and laughed a lot…. which are all things I enjoy very much.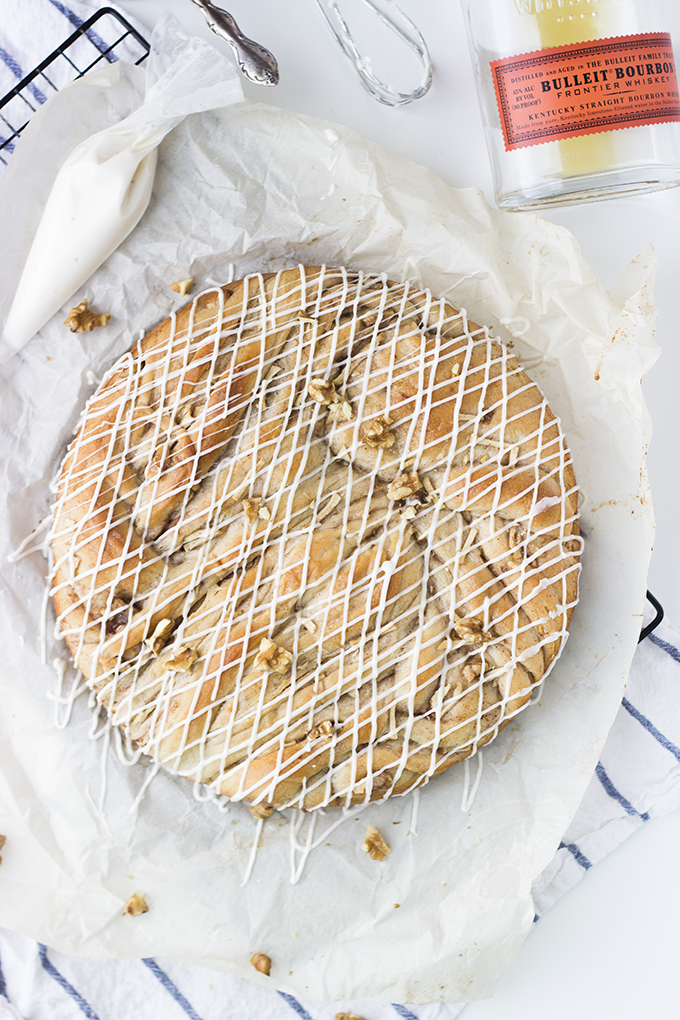 If you'd like to get involved, I encourage you to sign up for the challenge now! It's all very easy to track with their free phone app, and they even have a contest running right now for a chance to win a $100 grocery store gift card for completing 10 meals in 2 weeks. I promise it's not hard, and it's totally worth trying. You have to eat anyway, don't you? 😉

Braided Cinnamon Apple Bread with Walnuts and Bourbon Glaze
S and I ate this divine apple-cinnamon concoction for one of our #BillionDinners meals - a very late snack after he got home from soccer and I got home from visiting family. We topped fat slices with a pile of whipped cream, and washed it all down with chamomile tea. It's a messy thing to make, but it sure is good! A unique way to use up some of those extra apples you've got lying around from your recent trip to the orchard. Not that I'd ever pick more than I need - no way!
Ingredients
For the Dough:
1 c milk, warmed to somewhere between 110 and 120 degrees
⅓ c sugar
2¼ tsp (1 pkg) active dry yeast
3 flour, divided; plus extra for rolling
1 tsp. salt
1 tsp. ground cinnamon
1 egg, lightly beaten and room temp
¼ c (4 tablespoons) very soft unsalted butter
For the Filling
1 c shredded apple (from about 1 medium apple)
1 c toasted walnuts, chopped
½ c sugar
3 Tbsp corn starch
1 tsp ground cinnamon
4 Tbsp very soft unsalted butter
For the Glaze
½ cup confectioners sugar
2 tablespoons bourbon
Method
Make the dough:
Pour the warmed milk into a bowl and whisk in the sugar. Sprinkle the yeast over the top and let set until the yeast has activated, about ten minutes.
In the meantime, combine 2 cups of the flour, the salt, the cinnamon, and the yeast in the bowl of your stand mixer. Attach the dough hook to your mixer and set aside.
After the yeast is nice and bubbly, beat in the egg, then pour over the flour mixture. Add the butter on top. Mix on medium speed for 1-2 minutes, scraping down dry patches of flour. When the dough looks homogeneous, slowly add the remaining 1 cup of flour in ¼ increments. Continue mixing on low speed for 5 minutes, pulling the dough off the hook and away from the edge of the bowl every so often.
Collect the dough into a smooth mass, and shape it into a ball. Coat a large bowl with oil and roll the dough in the bowl, completely covering. Gently press a piece of plastic wrap to the surface and allow to rise in a warm place for 1 to 1½ hours, or until the dough has doubled in size.
As you approach the end of the dough's rise, make the filing. Combine all ingredients except the butter in a medium bowl and set aside. Don't do this too far in advance or the apples will let out a lot of their juices and become difficult to work with.
Once the dough has risen, gently punch it down to remove large air pockets. Transfer to a floured counter top, and shape into a rectangle with your hands. Use a rolling pin to roll the dough into a 24" x 12" rectangle.
Spread the 4 tablespoons of butter (reserved from the filling portion of the ingredients) evenly over the surface of the rolled dough, leaving a ½" border around all edges. Top the butter with the filling mixture.
Beginning at the long edge of the dough farthest from you, roll the dough down toward yourself to form a tight log. Pinch the seam with your fingers and crimp the edge of the roll by pressing firmly with your rolling pin.
Line a baking sheet with parchment paper, and oil the inside of a 9" or 10" springform pan ring. You do not need the bottom.
Using a sharp knife, slice the roll lengthwise leaving ¾" attached at one end. Working quickly, gently rotate each half outward so the cut side is facing up. The dough will be a little sticky and wet - this is ok, but the faster you work, the easier this will all be!
Starting from the attached end of the roll, cross the two halves. Continue working in this way until you reach the opposite side of the twisted rope, and pinch together the end. Transfer the rope to your lined baking sheet, and spiral into a circle that is small enough to fit inside of the oiled springform pan ring.
Place the ring around the braid, and cover with a kitchen towel. Allow the dough to rise in a warm draft-free location for 30 minutes.
After 30 minutes, preheat your oven to 350F. When the oven comes to temperature, remove the towel from the dough. Leaving the ring in place, Bake the bread for about 30 minutes, or until golden brown and puffy. Allow to cool in the pan on a rack for 10-15 minutes, then remove from the pan and the parchment, setting directly on the rack to cool completely.
Make a glaze by combining the bourbon and the confectioners sugar. Drizzle or pipe over the bread.
Slice and serve with a huge dollop of whipped cream!